Summer Restaurant Week commences on Monday, August 28 and runs until Sunday, September 3. This year, the event attracts several newcomers who are eager to join the promotion. They offer a range of dining options, including $40 and $55 dinners, as well as $25 lunches and brunches. Among the 150 participating restaurants, you'll find some of the most exciting debuts from the past year. From trendy French bistros to nostalgic comfort food spots, and even fresh purveyors of Persian, Singaporean, and Basque cuisine, there's something for everyone. If you're curious about the full list of participating restaurants and their special menus, click here.
Bar Spero
250 Massachusetts Ave., NW
Johnny Spero's highly seasonal Basque seafood bar presents a marvelous $55 dinner menu. The culinary journey begins with a refreshing tomato-and-stracciatella salad, followed by a delightful potato knodel (a style of dumpling). For the main course, you have two options: either a kombu-and-porcini-rubbed steak from the restaurant's wood-fired hearth or a squid ink-blackened rice with shrimp and saffron.
Caruso's Grocery (Pike & Rose)
11820 Trade St., North Bethesda
This nostalgic Italian-American restaurant, located in the suburbs, offers a tempting three-course dinner for $40. Start with a classic appetizer such as a caesar or Caprese salad. For the main course, choose between chicken parm' or penne alla vodka. Finally, indulge in one of their delectable desserts, which includes a blood-orange creme brulee.
Easy Company
98 Blair Alley, SW
Located at The Wharf, Easy Company is a neighborhood wine bar that made its debut in January. During Restaurant Week, they have a two-course lunch option for $25 and a three-course dinner option for $55. For lunch, savor a baby kale salad followed by a choice between a prosciutto-and-fontina panini or a juicy burger. For dinner, treat yourself to appetizers like crispy brussels sprouts, followed by a main course of shellfish cioppino, and finish off with a delightful dessert.
Ellie Bird
125 Founder's Ave., Falls Church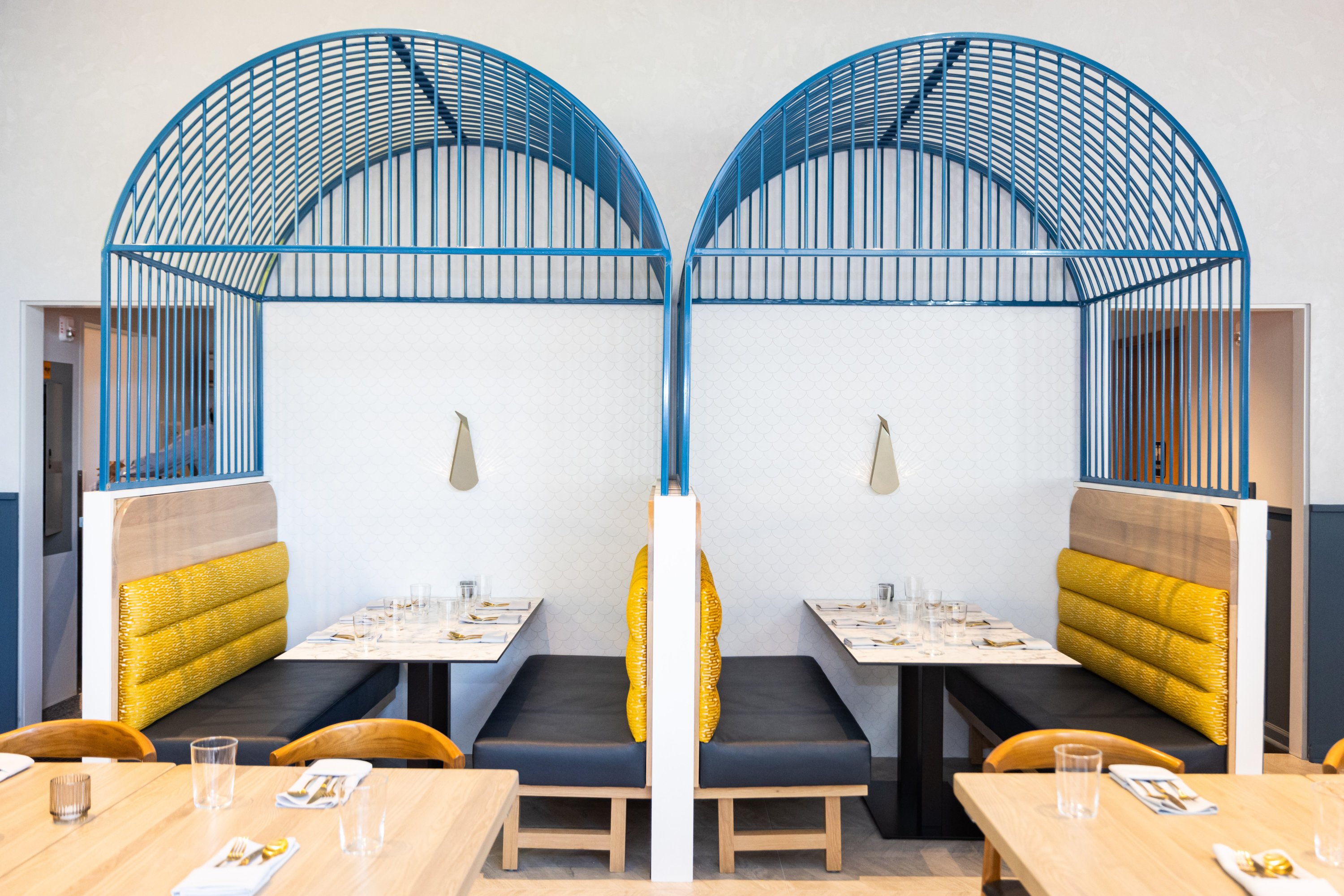 Ellie Bird, a family-friendly restaurant from the owners of DC's Rooster & Owl, offers a diverse $55 dinner menu. Start with warm and fluffy focaccia topped with grilled-scallion butter or a refreshing little gem wedge salad. Then, explore their menu further with choices like blistered shishitos with Caesar foam and pan con tomate. For the main course, indulge in their elote-inspired riff on cacio e pepe, fennel rigatoni with duck sausage, or branzino with summer squash and rice. Don't forget to end your meal on a sweet note with their summery panna cotta with berries. After Restaurant Week, this enticing deal will continue throughout September, exclusively on weekdays.
Jiwa Singapura
2001 International Dr., McLean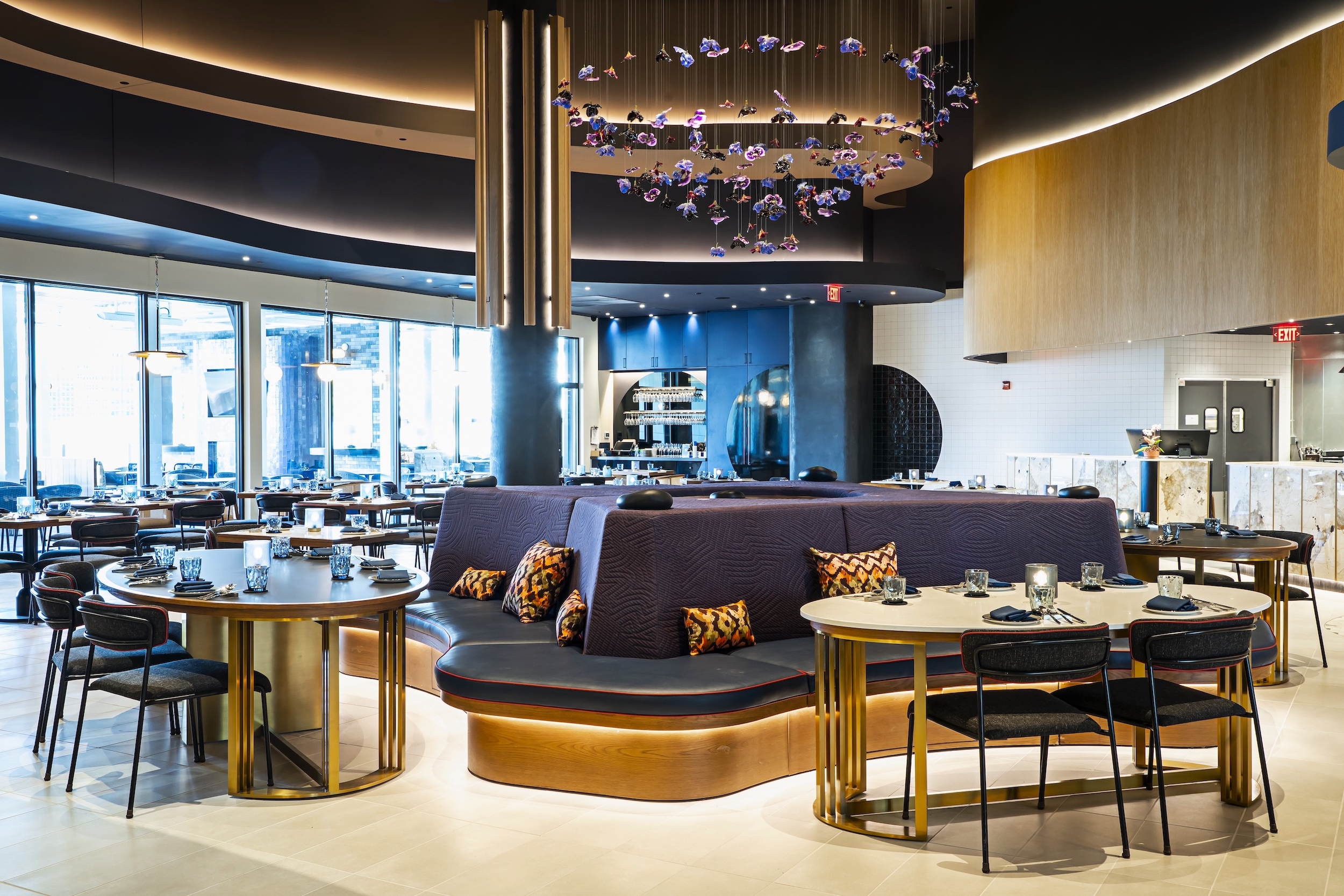 Tysons is home to Jiwa Singapura, a modern Singaporean restaurant that invites you to indulge in their $25 lunchtime nasi padang. This Sumatran meal features jasmine rice accompanied by various pre-cooked side dishes like shrimp satay, beef rendang, and bean-and-snow-pea salad. For dinner, Jiwa Singapura offers a $55 four-course menu that includes a mouthwatering Kam Heung crab roll and a delectable pork belly main course. If you're interested, they also have wine pairings available.
Joon
8045 Leesburg Pike, Tysons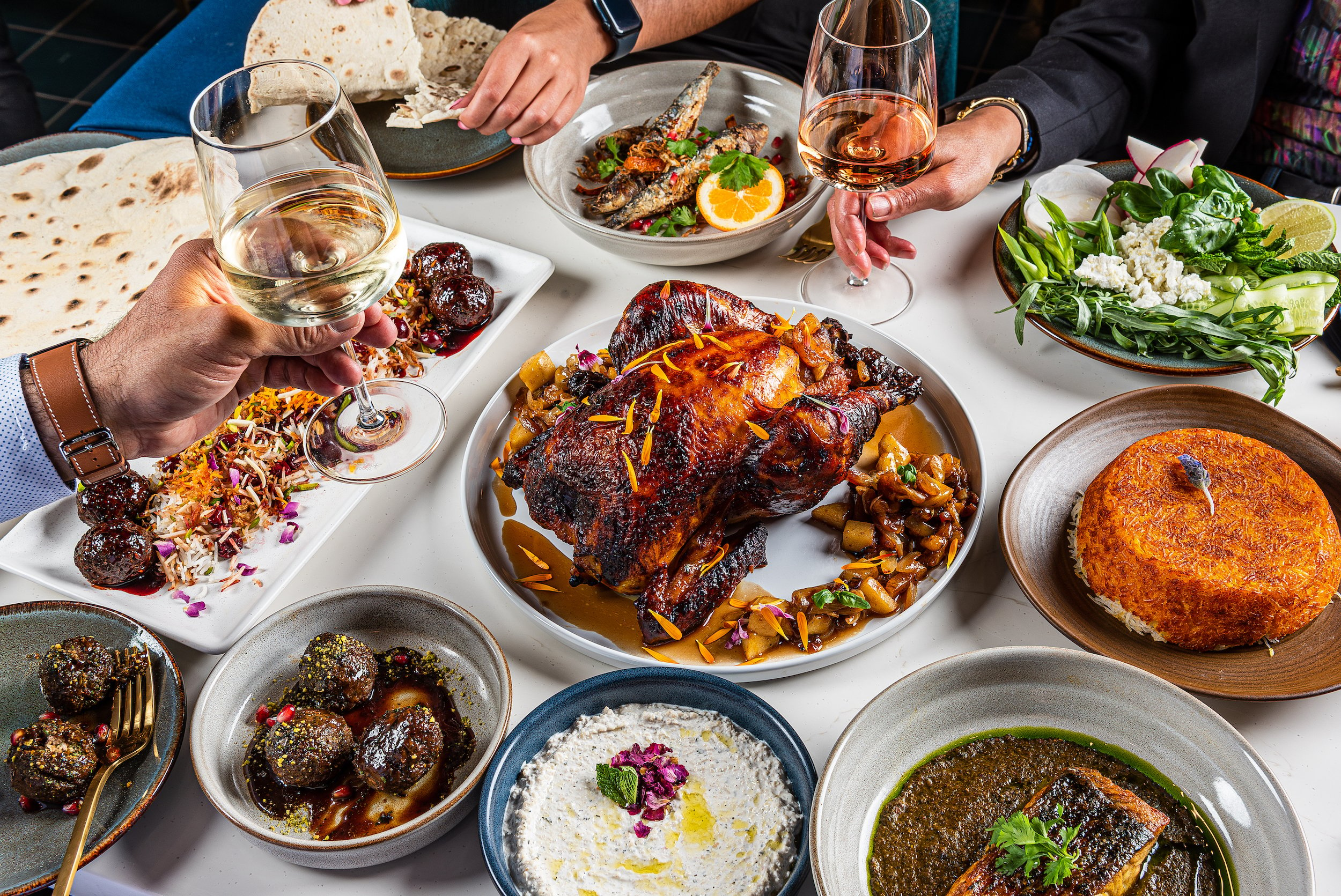 Joon, the first US restaurant from the renowned Iranian cookbook writer and chef Najmieh Batmanglij, presents an enticing $25 three-course lunch and a $55 three-course dinner menu. Start your meal with a lamb sanbuseh (a savory-sweet turnover), mast-o-khiar (cucumber yogurt dip), or a classic Shirazi salad of cucumber, tomato, and onion. For the main course, choose from boneless chicken or kubideh kabobs, or indulge in the rich flavors of their duck fesenjoon (a stew made with walnuts and pomegranate). Finally, end on a sweet note with baklava paired with cardamom ice cream.
Josephine
109 Saint Asaph St., Alexandria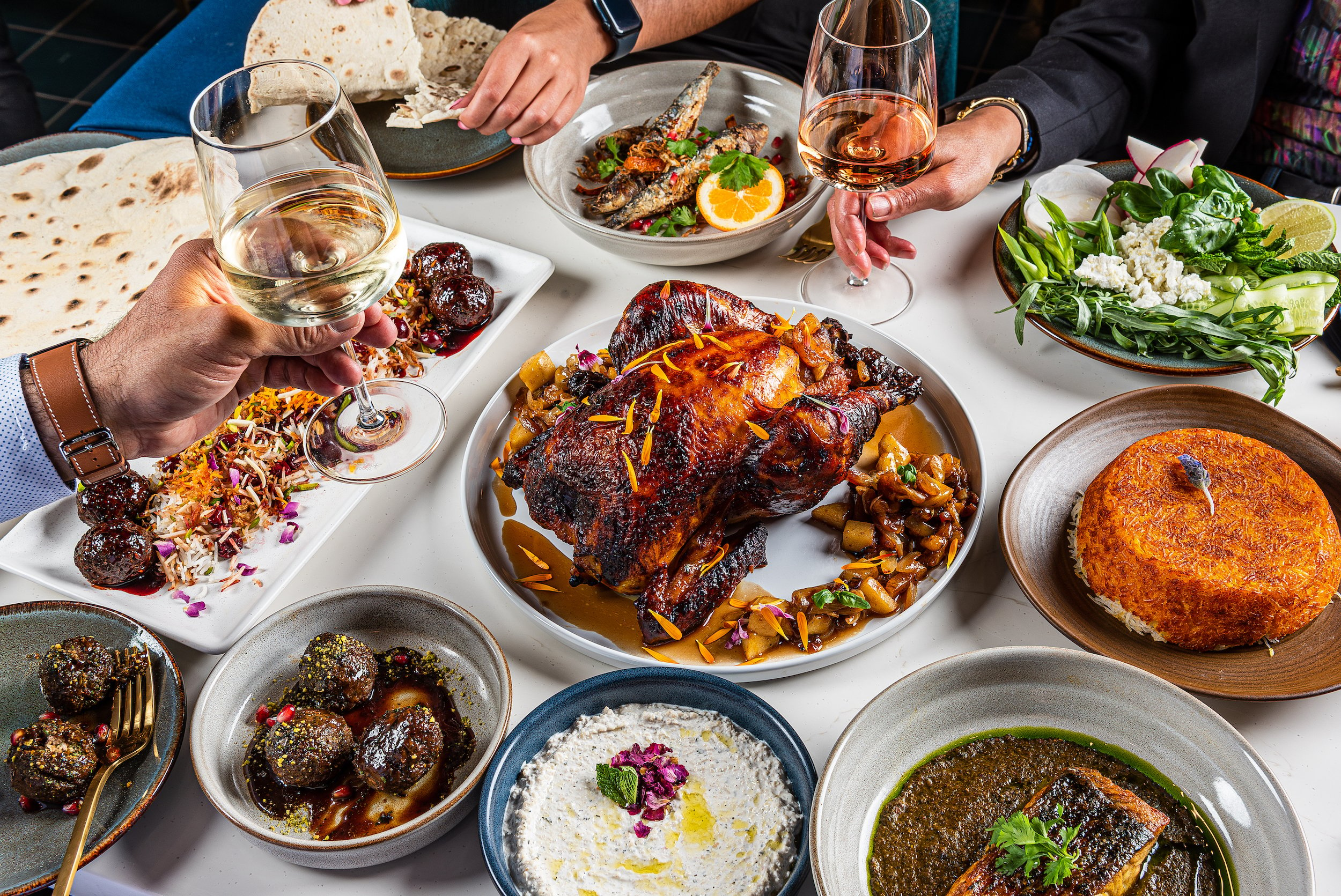 Uncover the elegance of Old Town Alexandria at Josephine, a charming brasserie that offers a four-course $55 dinner with numerous options. Begin your culinary journey with hors d'oeuvres like wagyu tartare, cucumber gazpacho, or ratatouille. Then, explore their selection of classic French salads, including nicoise and lyonnaise. For the main course, be enticed by offerings such as boeuf bourguignon, gnocchi parisienne, or duck confit. Finally, indulge in one of their delightful desserts, like île flottante or black cherry clafoutis.
Le Clou
222 M St., NE
Chef Nicholas Stefanelli's French hotel dining room in NoMa presents an array of Restaurant Week specials, including a $25 weekend brunch and weekday lunch, as well as two dinner options: a two-course menu for $40 or a three-course menu for $55. Their menu features modern versions of classic French dishes. For brunch, you can enjoy an omelet with herbs and creme fraîche or a jambon beurre sandwich. Their dinner offerings include pâté de campagne, soupe à l'oignon, escargots, trout almandine, and steak frites.
Meli Wine & Mezze
1630 Columbia Rd., NW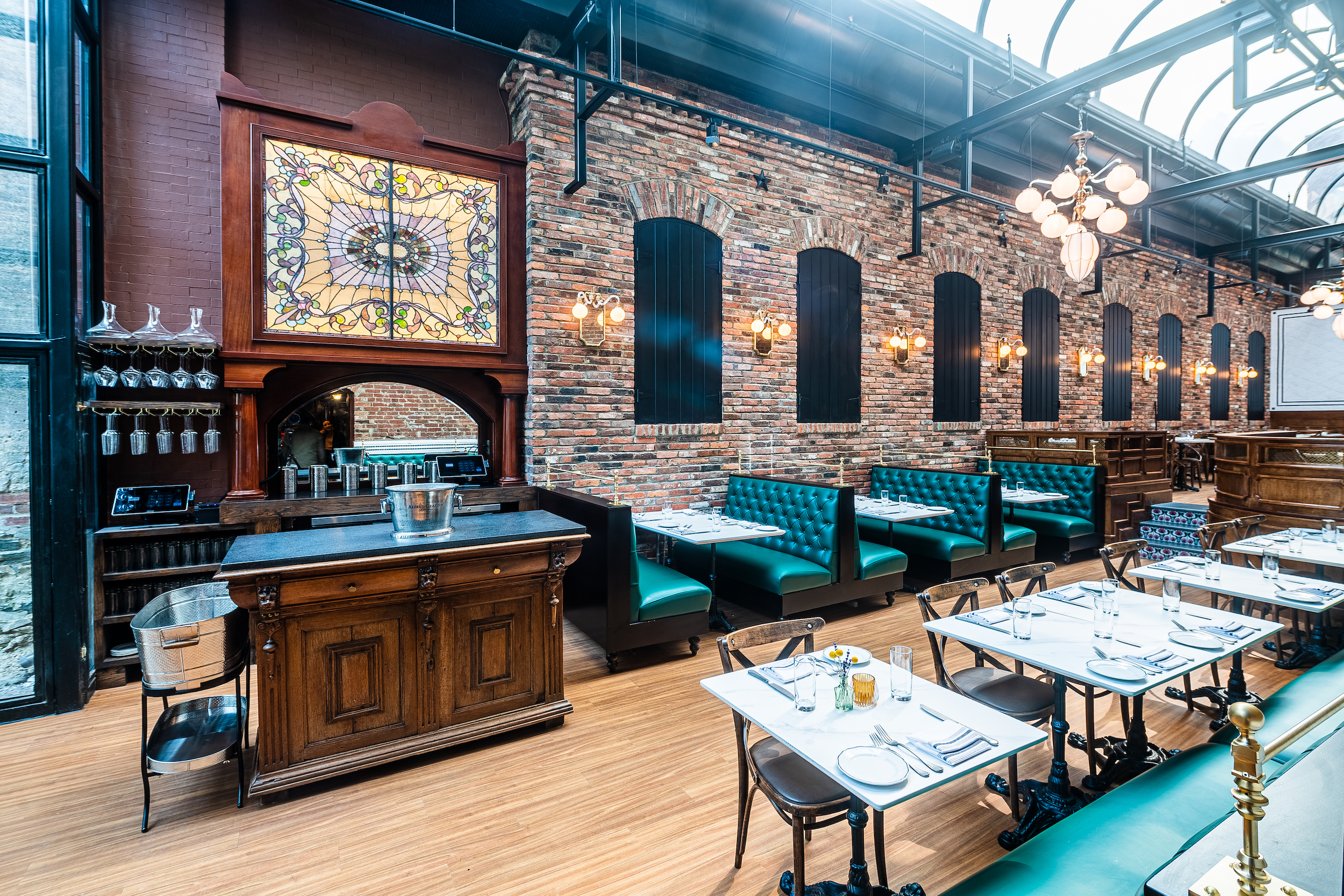 Discover the "Greek-ish" flavors at Meli, a restaurant in Adams Morgan owned by Hollis Silverman, the mastermind behind Duck and the Peach. Meli offers a tempting three-course dinner for $40, starting with mezze options such as grilled halloumi with lemon and peach or roma beans with whipped tahini. For the mains, enjoy skewers of chicken or veggie souvlaki and bifteki, all accompanied by crispy potatoes and harissa. For dessert, indulge in Mahalbi, an orange blossom milk pudding.
Nama Ko
1926 14th St., NW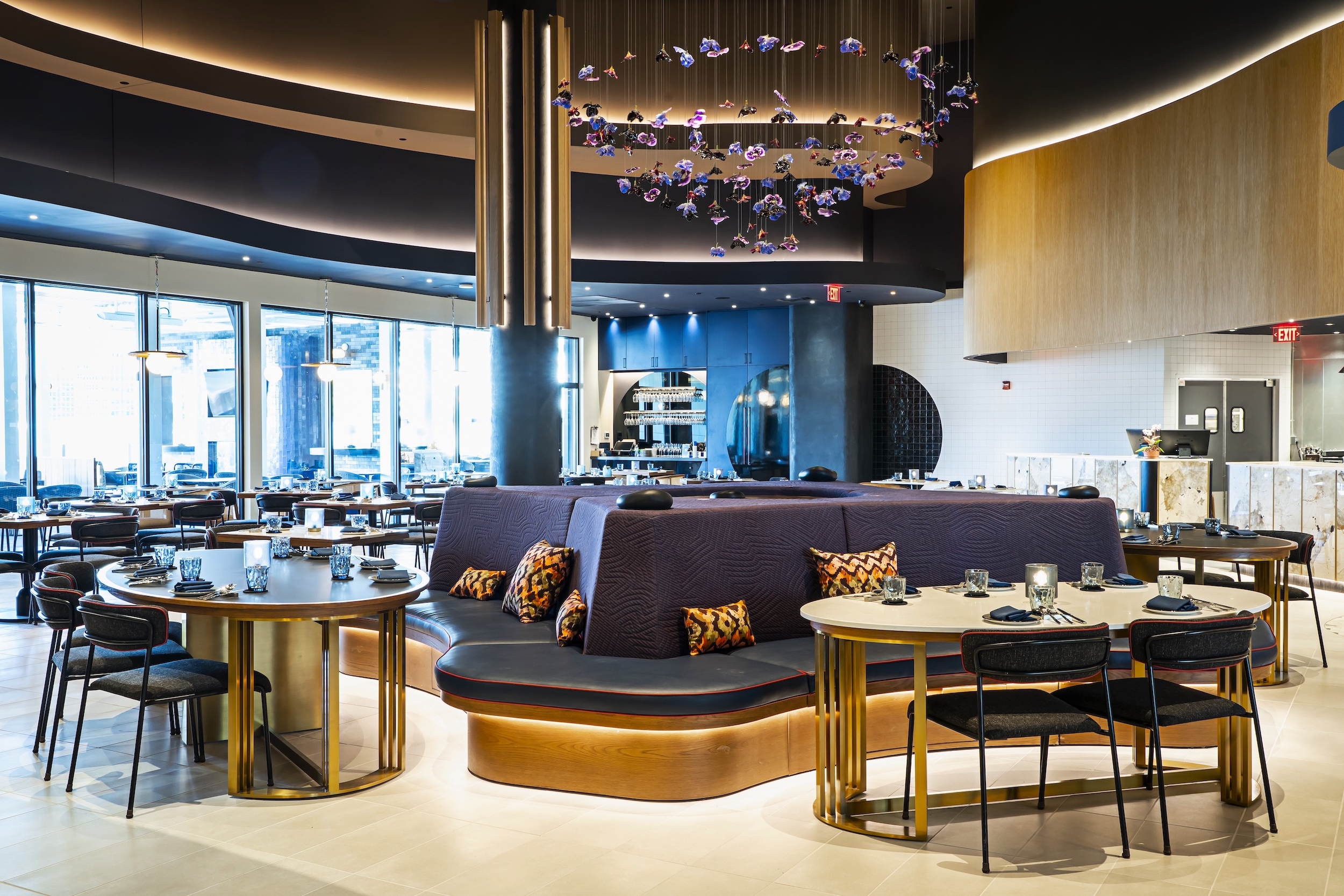 Nama Ko, the inventive and unconventional Japanese spot on 14th Street helmed by chef/restaurateur Michael Schlow, presents a delectable four-course dinner for $55, with optional wine and sake pairings. Begin your culinary journey with appetizers like miso soup or shrimp tempura, followed by a sushi or sashimi course curated by the chef. For the main course, indulge in roasted salmon with heirloom tomatoes and furikake rice or chicken katsu with Japanese corn salad. Finally, satisfy your sweet tooth with a dollop of soft serve, Nama Ko's specialty dessert, available in flavors like black truffle/chocolate.
Parlour Victoria
1011 K St., NW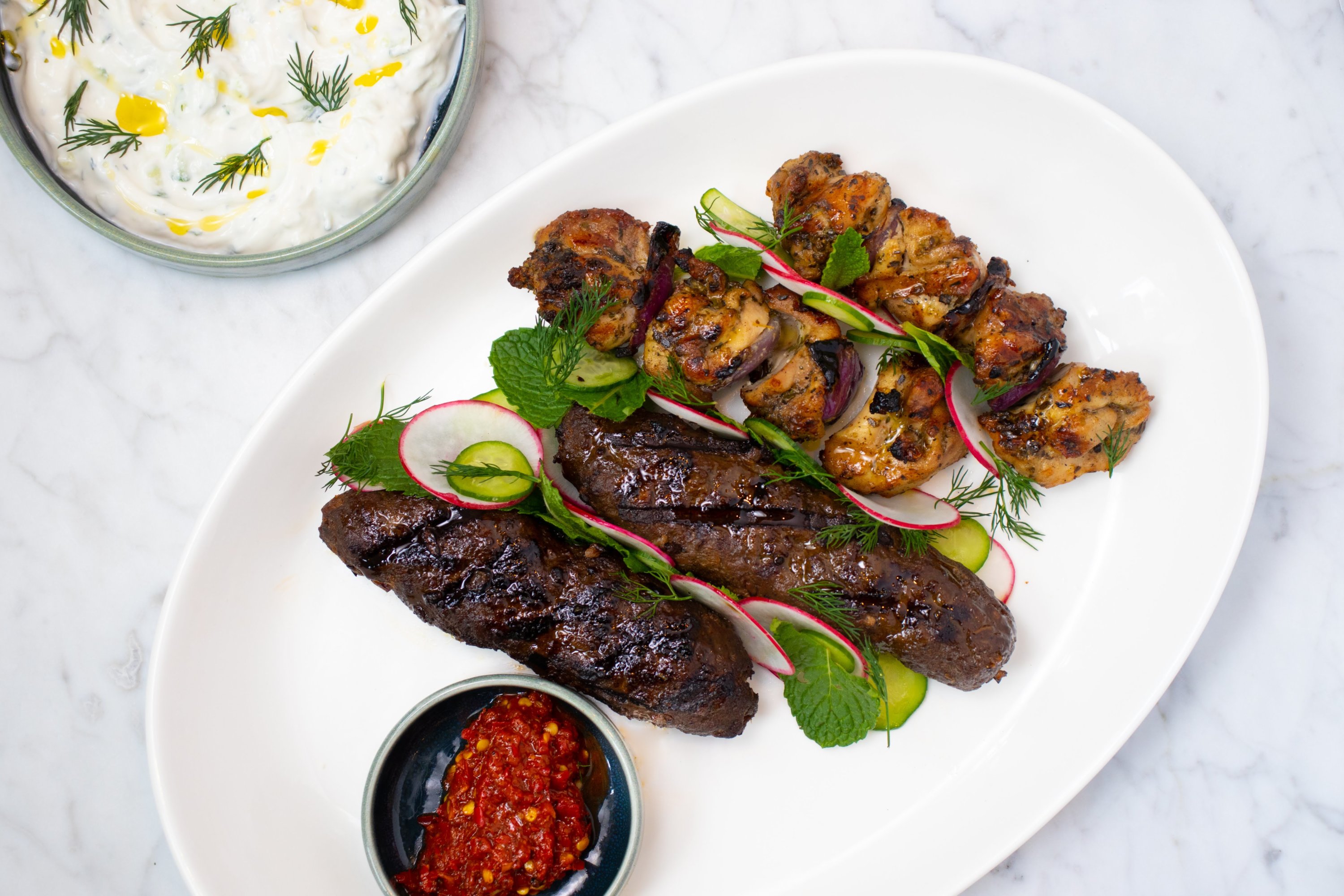 Located in a historic Victorian mansion attached to the Moxy Hotel, Parlour Victoria is a seafood-focused tavern that offers a delightful three-course lunch for $25 and a three-course dinner for $55. Their menu showcases Southern coastal dishes, including rockfish ceviche and blackened branzino with Gullah crab rice. And don't miss out on their delectable dessert options, such as an "ebony and ivory" pot de creme or a "cosmic crisp" apple cake.
Philippe by Philippe Chow
635 Wharf St., SW
High-profile Manhattan restaurateur Philippe Chow brings their glitzy Chinese fare to the Wharf with a three-course dinner priced at $55. Indulge in crowd-pleasing appetizers like chicken lettuce wraps or chicken satay with peanut sauce. For the second course, choose between filet mignon sauteed with green beans, sweet and sour chicken, or a garlic vegetable stir fry. Finally, satisfy your sweet cravings with either a chocolate layer cake or a red velvet cake.
Petite Cerise
1027 Seventh St., NW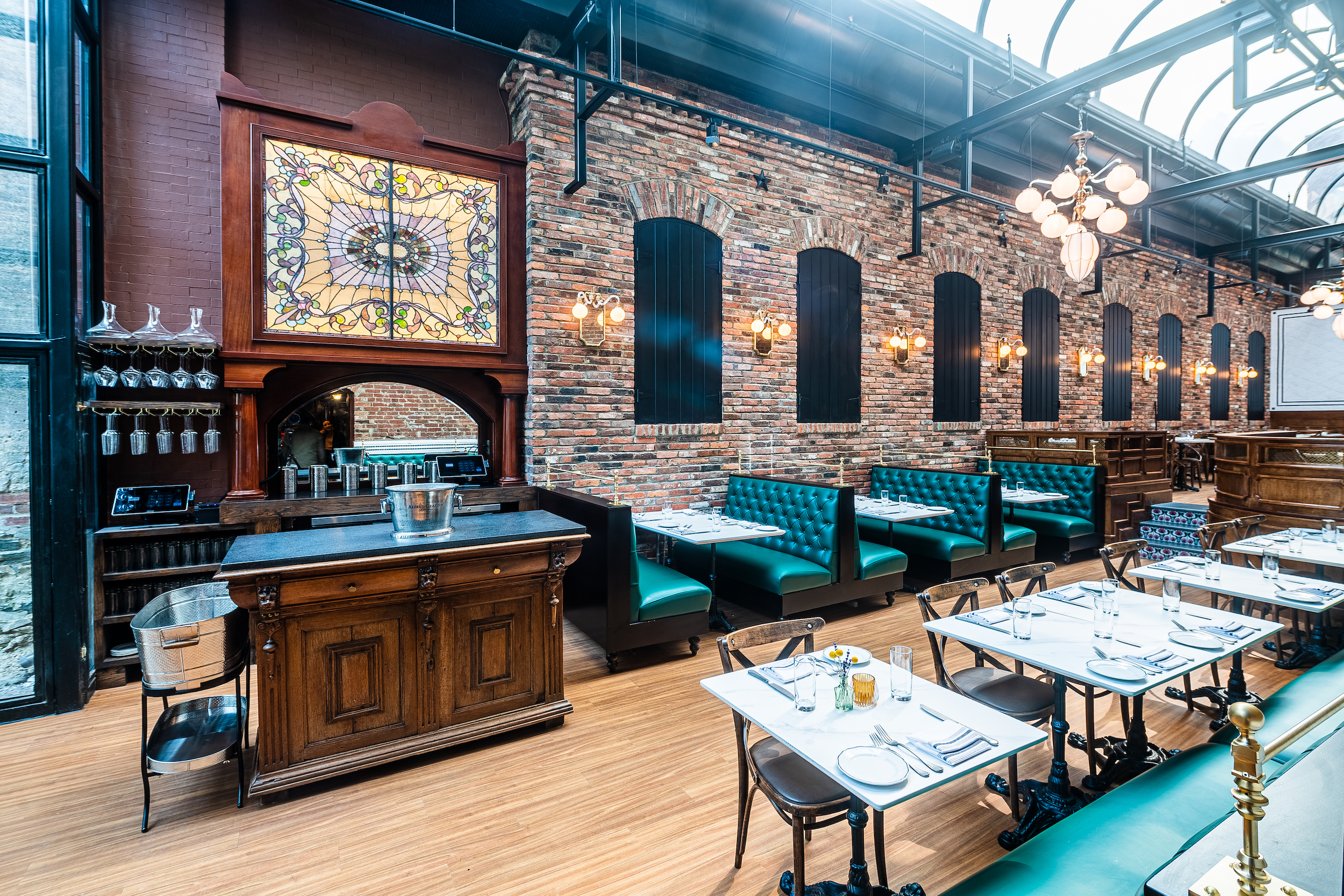 Experience the culinary delights of Dabney chef Jeremiah Langhorne's French bistro, Petite Cerise, located in Shaw. They offer a delectable three-course dinner for $55. Start your meal with a choice of mussel soup or melon arugula salad, then savor the flavors of flounder meuniere with corn and red pepper, chicken ballotine with beans and tomato, or gratin de riz with glazed summer vegetables. Finally, end on a sweet note with a summery take on rice pudding, featuring melon and lemon thyme.