The first time I visited Las Vegas years ago, I unexpectedly found myself stranded in the desert near Barstow. Although that experience was less than ideal, it didn't deter me from returning to the desert, this time by choice. After seeing captivating photos of the Valley of Fire State Park online, I knew I had to explore it. What better way to do so than on an ATV? This hidden gem, Nevada's first state park, is located just a short day trip away from the vibrant city of Las Vegas.
The Mesmerizing Valley of Fire State Park
Las Vegas is not only famous for its glitz and glamour but also for its proximity to stunning natural wonders. While the iconic Grand Canyon might be the popular choice for many, I opted for the Valley of Fire. The lure of its fiery red sandstone formations, shimmering under the sun like a color palette aflame, was irresistible.
The Valley of Fire State Park, with its annual visitor count of around 300,000 (compared to the Grand Canyon's six million), remains an off-the-beaten-path attraction. Surprisingly, despite its proximity to Lake Mead and the Las Vegas Strip, you won't encounter hordes of tourists here. The park's ancient red rock formations date back 150 million years ago when dinosaurs roamed the Earth. Today, you can still admire ancient rock drawings that are over 3,000 years old.
To enter the park, there is a nominal fee of $10 per vehicle. If you wish to extend your visit and camp overnight, there are additional charges. It's worth noting that there are no restaurants or shops within the park, so it's essential to bring all the supplies you need.
Must-See Highlights in the Valley of Fire
Rainbow Vista: Embark on a short, flat trail spanning one mile, and be transported from a sandy landscape to a mesmerizing display of color-streaked rocks.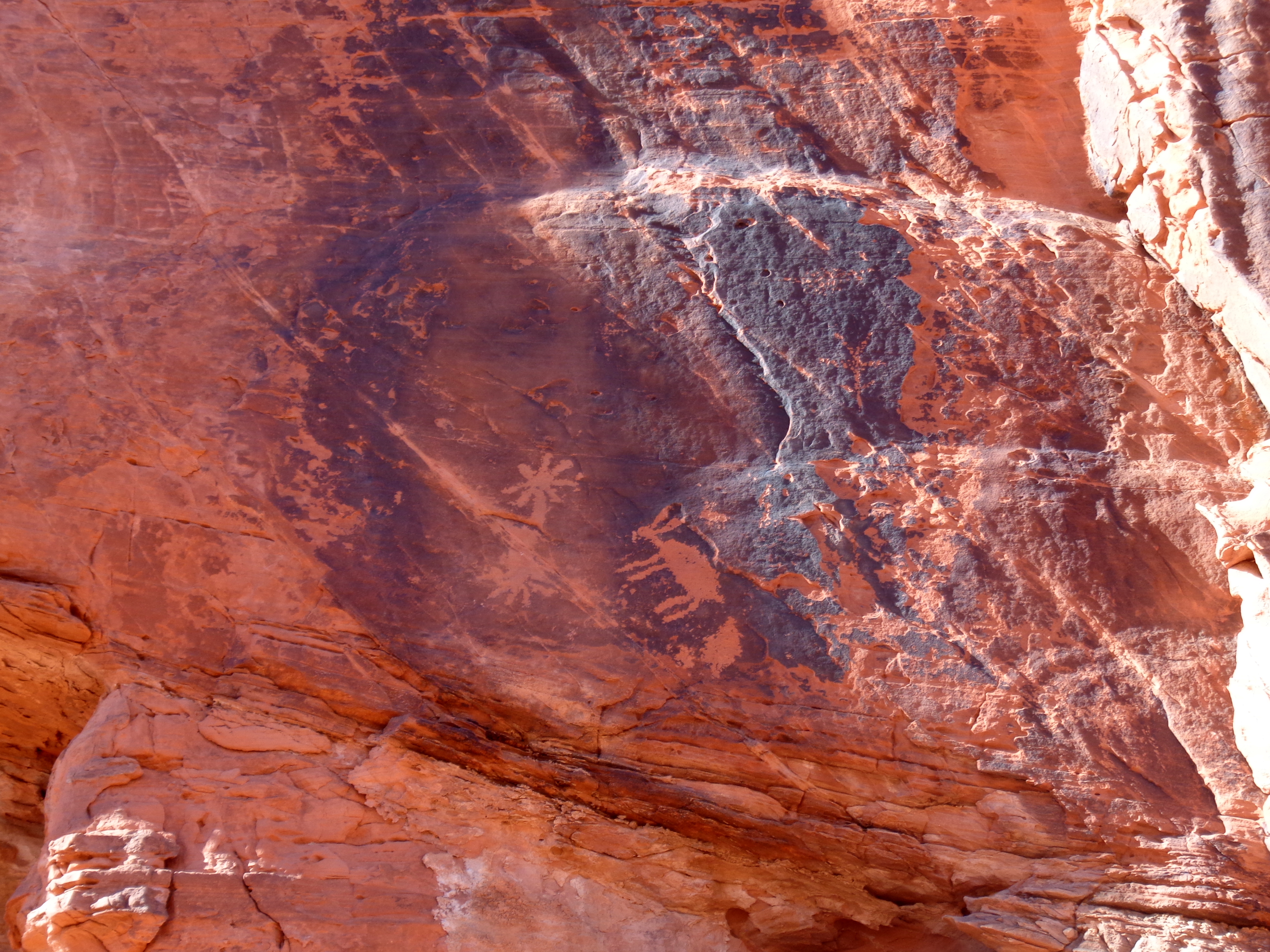 Atlatl Rock (Petroglyphs): Scale the staircase at Atlatl Rock to behold the most impressive showcase of petroglyphs in the Valley of Fire. While I must admit that I was slightly disheartened by the graffiti around this popular spot, camping nearby in a designated site was a truly remarkable experience.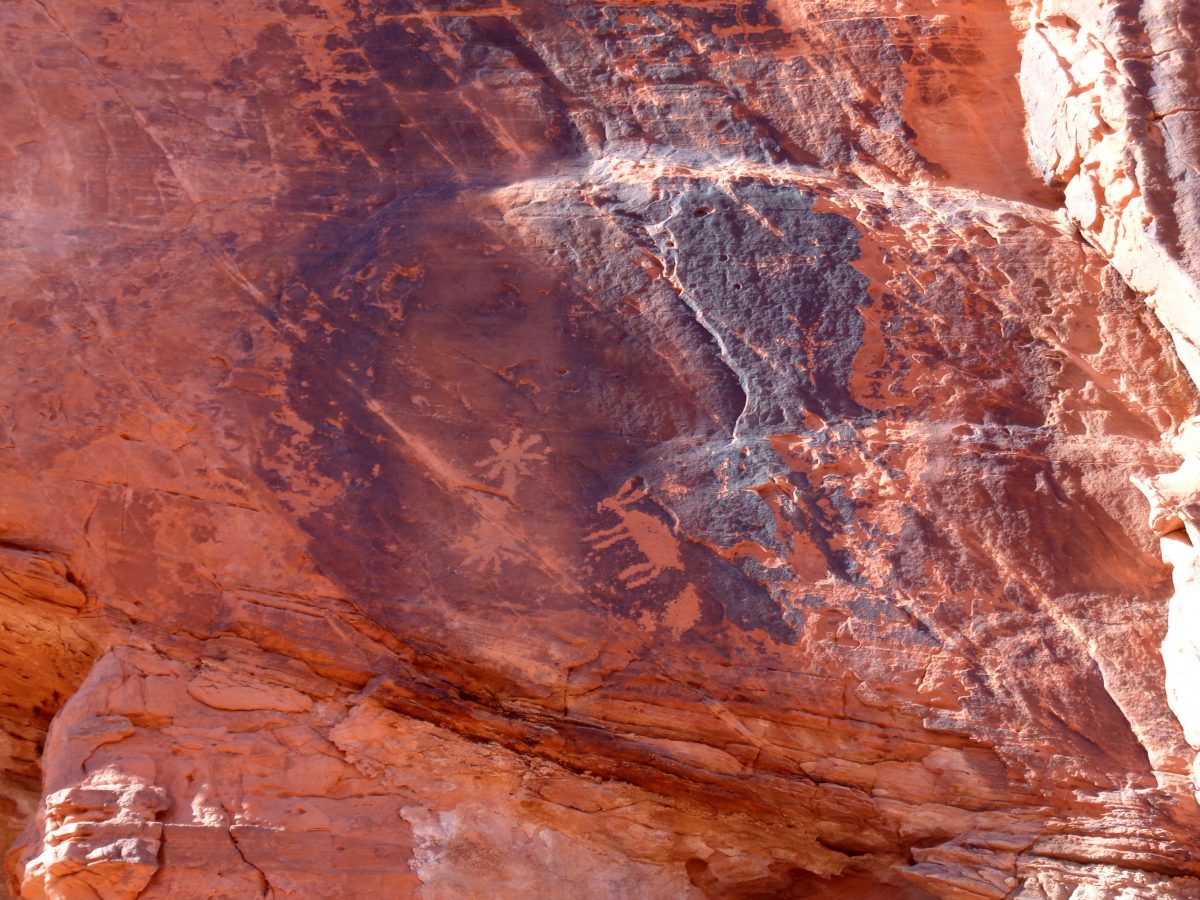 Elephant Rock: Though I didn't personally spot any elephant-shaped formations, this oddly shaped rock near the entrance offers a whimsical touch. However, I did catch sight of a turtle perched on a rock.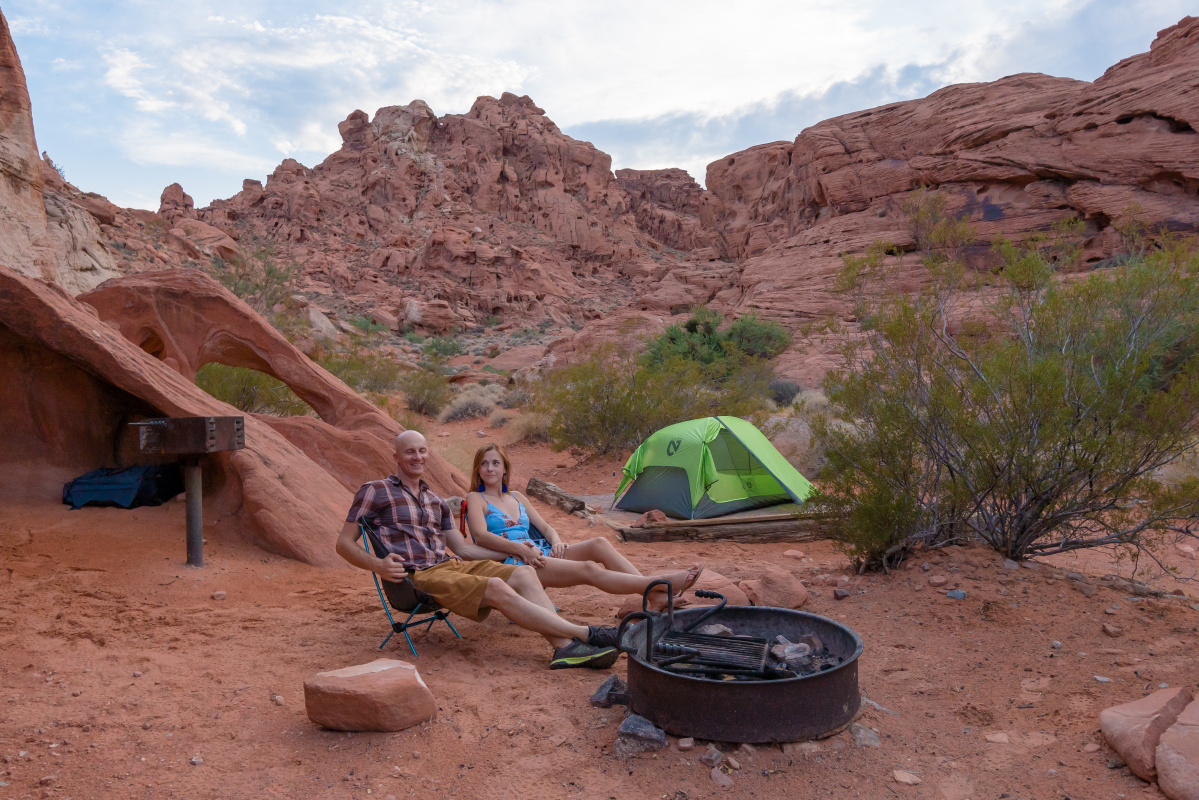 Fire Canyon: Arguably the most photographed spot in the entire Valley of Fire, Fire Canyon boasts breathtaking views. Embark on a thrilling hike and let the awe-inspiring vistas captivate you.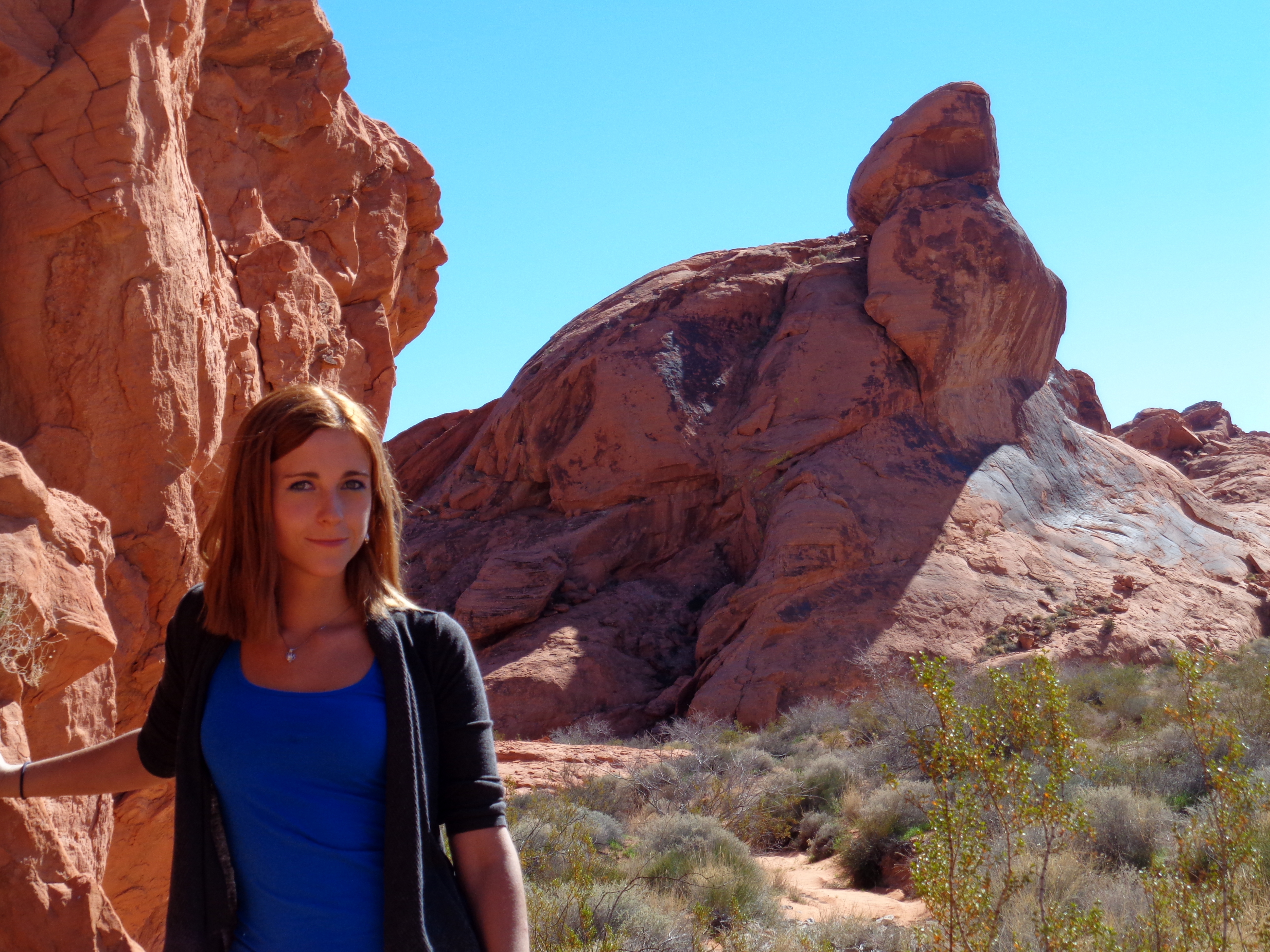 White Domes: Located near the Fire Wave, this slightly challenging 1.25-mile loop hike offers a rewarding adventure. Although you'll need to climb back up to the parking lot at the end, the journey is well worth it.

Mouse's Tank Road: This easy route takes you off the road and into a colorful canyon. It's an excellent choice for families, as it's accessible, flat, and ends at a basin with water. I didn't spot any mice during my visit, but I did encounter a cute, fluffy creature nearby!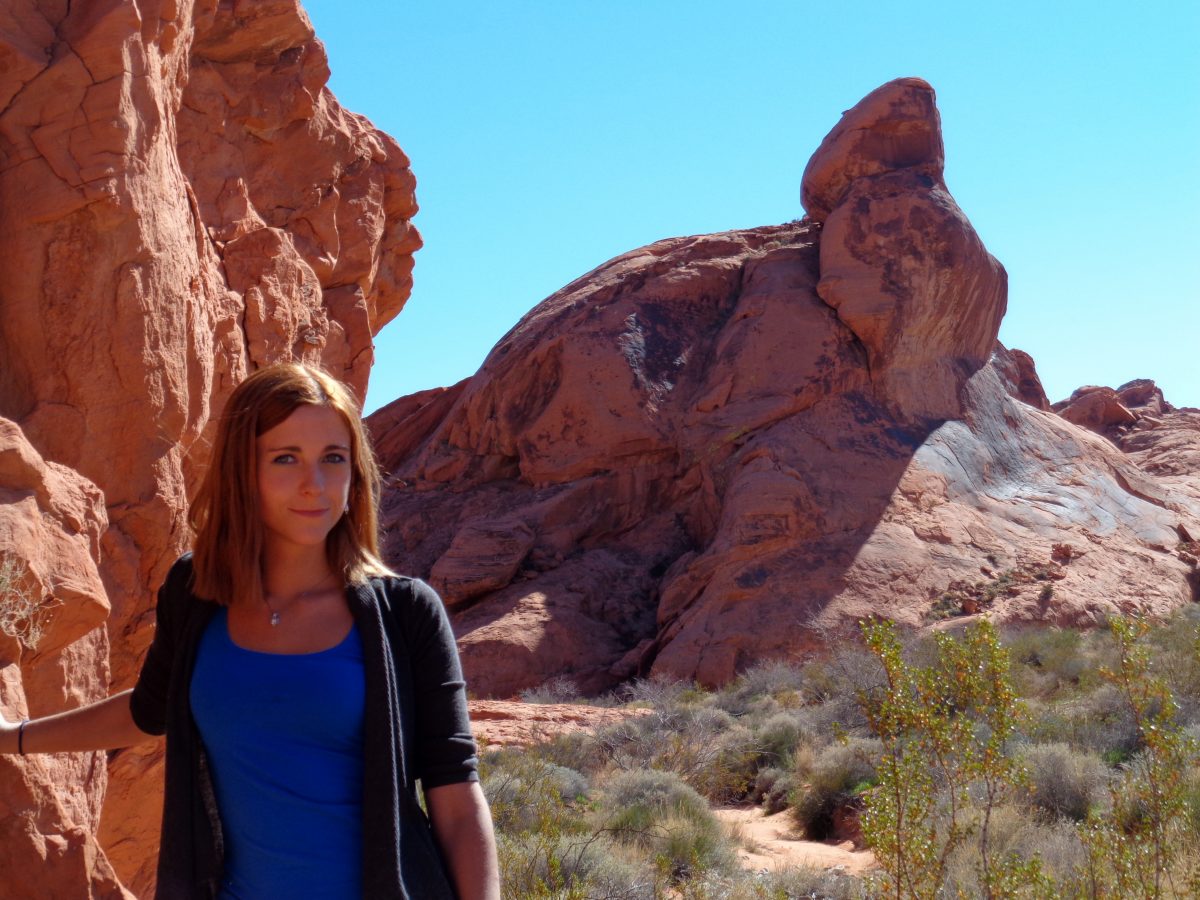 Valley of Fire Day Trip from Las Vegas: An ATV Adventure
For an exhilarating experience, I opted for an ATV tour of the Valley of Fire. Early in the morning, a shuttle picked me up from my hotel and we gathered a small group of fellow adventurers. Equipped with helmets and goggles to protect against the desert dust, we set off for the Valley of Fire.
The tour, organized by SunBuggy, offered a range of vehicle options, including ATVs, buggy cars, and larger 4-seater vehicles. I chose an ATV for my adventure. After receiving thorough guidance from my knowledgeable guide, I felt prepared and excited to begin.
What made this tour truly exceptional was the freedom to explore at our own pace. Unlike traditional guided tours, we weren't confined to following one another in a line. We could stop whenever we desired, whether to capture stunning photos or simply take a break. Our guides ensured everyone felt comfortable and accommodated to individual preferences.
To cap off the tour, we were treated to a delicious meal at Tiffany's Pies and Subs, a charming American diner in Logandale. With an extensive menu featuring sandwiches, wraps, salads, shaved ice, and chips, there was something to satisfy everyone's cravings.
During the tour, I even had the opportunity to try my hand at climbing. Despite being an amateur, the Valley of Fire provided an ideal setting for climbing enthusiasts of all levels. To my surprise, when I encountered a moment of panic while attempting to navigate a steep hill, help arrived promptly. The crisis assistance I received was both efficient and reassuring. By the end of the tour, I was confidently maneuvering the dunes on my ATV, exhilarated by the unforgettable experience.
So, if you find yourself yearning for an extraordinary adventure, I wholeheartedly recommend embarking on a Valley of Fire ATV tour. It's an opportunity to immerse yourself in nature's magnificent creations and create memories that will last a lifetime.
Valley of Fire Day Trip from Las Vegas
Do you have any questions about the Valley of Fire? Share your thoughts!