Chapter 3: Unveiling the Innkeeping Craft
There I stood, amidst the culinary wonders of Chef School, with a profound desire to acquire a country inn. Attending the French Culinary Institute meant mandatory meetings with the career placement office, even if a job was not on your agenda. Unlike my younger classmates, who had the luxury of toiling away as apprentices at renowned restaurants, I craved something more. While cherishing my time at chef school, I soon realized that being a chef alone wouldn't satisfy my intellectual curiosity or future academic aspirations. In fact, I yearned to delve into American history, earn a Ph.D., and explore the realms of interior design and architecture. It seemed as though I was born in the wrong era, as I longed for the days when being a true renaissance person was revered. Another diploma for the wall wasn't what I needed, though I proudly exhibit the one I earned.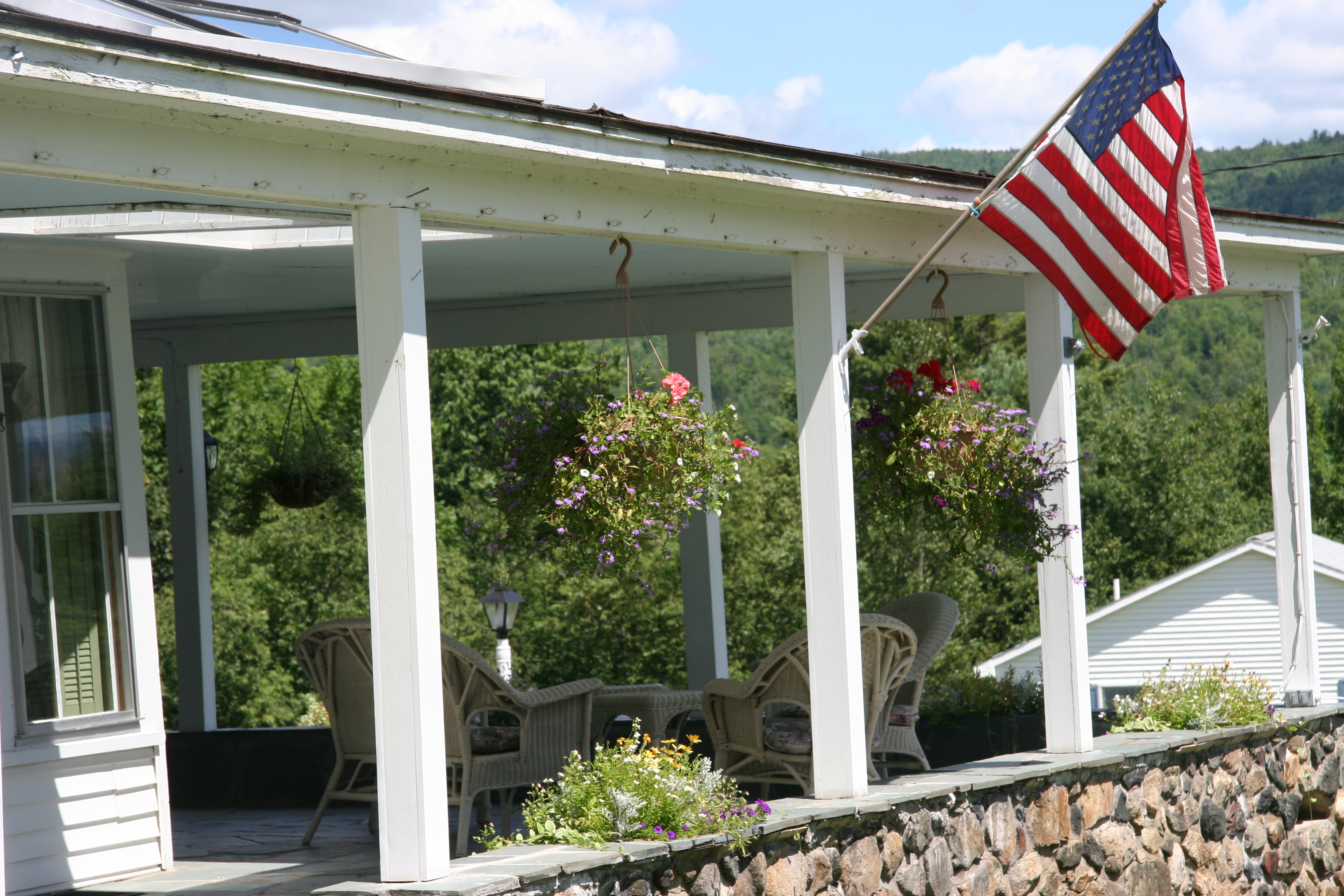 The front porch at the Sugar Hill Inn
To my astonishment, Eric, the placement director, understood my vision and shared contact information for a Vermont Business Broker. After a series of exchanges via email and phone, I secured an appointment with Dick Palmer.
While Dick specialized in Vermont properties, I remained open to the possibility of inn locations elsewhere. Images of the Pacific Northwest and Cape Cod danced in my mind. Imagining myself perched on a cliff, with crashing waves below, filled me with awe. However, a glimpse into reality revealed exorbitant prices for oceanfront properties and the impossibility of charging enough to cover a hefty mortgage. Cape Cod, once a haven for inns, was witnessing a disheartening trend of these establishments being sold off as private residences.
I met Dick at the Purple Panther Inn, situated in Manchester, Vermont. Manchester presented a tale of two villages. The initial impression was that of a charming and picturesque town, with the imposing Equinox Resort proudly residing at its heart. The village, with its white picket fences and New England-styled homes against a backdrop of lush green lawns, encapsulated the essence of small-town America. Amidst this harmonious scene, one exceptional place stood out: the Purple Panther Inn, painted in a striking shade of purple. However, as I ventured further down the road, several strip malls filled with outlet stores tainted the idyllic image. This was not the Vermont I had envisioned; it reminded me more of Fort Lauderdale, Florida.
At the Purple Panther Inn, traditional check-in methods were eschewed in favor of a cozy parlor room, where guests were invited to sit and interact with the owner directly. My room, though small, exuded a sense of luxury with its rich colors, quality fabrics, and a warm fireplace. It had clearly been professionally designed. While it didn't match my vision for a future inn, it was undeniably a pleasant place to stay. The Purple Panther was not available for purchase. In fact, I was staying there because the first inn Dick planned to show me was temporarily closed. He had recently facilitated the sale of the Purple Panther to its current owner. Dick and his wife kindly invited the new owner and me to dinner, where I absorbed invaluable insights into the world of innkeeping. Sadly, I later received dreadful news that the Purple Panther had succumbed to a catastrophic fire caused by lint buildup in the dryer—a crucial lesson on my innkeeping journey.
The following morning, Dick took me to a breathtaking location that felt like the middle of nowhere. It would be an understatement to say that the inn was not currently operational; abandoned was a more fitting descriptor. Dilapidated yet possessing potential, it would require both a million-dollar investment and a year of dedicated renovation efforts. At this point, Dick wasn't trying to sell me anything; he was merely attempting to discern my interests. In the process, we visited several inns he had recently sold, allowing me to meet the owners, explore the premises, and refine my discernment of preferences.
Our next stop transported us to the tranquil North West Kingdom of Vermont. This inn left an indelible impression. Comprising two elegant white New England homes, situated across a narrow lane from one another and enclosed by charming white picket fences, it encapsulated the quintessential image of a New England inn. I was given an extensive tour of every available room and spent a significant portion of the afternoon conversing with Jim, the owner, in the kitchen. During a leisurely walk up the serene road, the tranquility enveloped me, and all I could hear were the soothing sounds of nature. The peace and quiet were simply exquisite, and I fell in love with it. Dinner at the inn with Dick was delightful, and afterward, I found solace in my room with a captivating book, as there was no television. The next morning, the breakfast, while pleasant, failed to make a lasting impression. Similarly, the Purple Panther Inn's breakfast didn't stand out. I couldn't help but believe that I could provide an even better culinary experience. Valuation issues resulting from recently sold-off property dissuaded me from pursuing this opportunity further. Evidently, the inn was never sold, as it closed down due to bankruptcy the previous year. Under the right ownership, this establishment had the potential to blossom into a magnificent inn.
To truly comprehend an inn's essence, one must experience it as a guest. Confidentiality typically shrouds a property's sale, necessitating that potential buyers behave naturally. Booking and paying for my own room became standard practice.
My subsequent visit to Vermont was to meet Wendy Beach, a young, blonde, and captivating individual. The first inn she presented was located near the famed Ben and Jerry's Ice Cream factory. Unfortunately, it sat across the street from a shopping center—an unwelcome prospect for my aspirations. I craved a property that boasted breathtaking views, ample land, and truly captured the essence of New England. Our journey continued, ultimately leading us to Lyme, New Hampshire—an idyllic setting reminiscent of a movie scene. The stunning green commons, lined with quaint New England buildings and homes adorned with white picket fences, painted a picture of tranquil beauty. At the far end of the square stood the imposing, three-story Alden Inn—a slightly haunted yet stately structure. While the location had the potential to become a remarkable boutique hotel, it predominantly operated as a restaurant. The rooms on the upper floors appeared dated and ordinary, with the owner laboriously ascending two flights of stairs each spring to install window air conditioners. Undoubtedly, the inn's historic building and prime location held appeal. However, deep down, I recognized that the undertaking was beyond my capabilities. As fate would have it, during a subsequent drive to the Dartmouth Bookstore in Hanover, I stumbled upon the Arden Inn. A simple "closed" sign on the front door brought both disappointment and sadness. Recently, I spotted the inn undergoing an extensive renovation—a development I wholeheartedly applaud.
Over the next few months, numerous journeys northward exposed me to various inns and bed and breakfast establishments. I encountered numerous business brokers, each offering their unique perspectives. The Red Shudder Inn, located near Mount Snow, caught my eye. While it possessed potential for a successful operation, it failed to stand out, blending in as just another average ski town inn.
Another noteworthy property, the Highland Inn, nestled in New Hampshire's Lakes District, showcased a picturesque county road, offering serene views of a peaceful lake. Unfortunately, the inn's owner, recently divorced, had not anticipated being solely responsible for its day-to-day operations. His plan was to return to his former career as an engineer. Regrettably, the innkeeping experiment had resulted in failure for him. Although the house boasted an enchanting placement on the land and a charming old barn, most of its original architectural details had been eradicated. The Home Depot doors, featuring artificial wood grain and factory-applied white finishes, left a sour taste in my mouth. The house's essence had been compromised, robbing it of its soul.
In my younger years, I created unforgettable memories during a stay at the Golden Stage in Proctorville, Vermont, while embarking on a cycling tour of the Green Mountain State. Upon hearing the news that the Golden Stage was up for sale, my imagination ignited. However, twenty years can bring about drastic changes. A junkyard had sprouted across the street, and the inn failed to live up to my nostalgic recollections.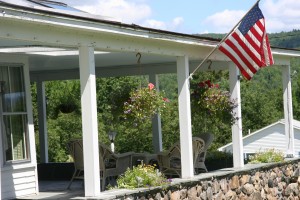 Sugar Hill – Late Fall
One eventful day, during a stop on a nondescript street in Ludlow, Vermont, Dick and I encountered our next inn. Ludlow was a town known for refueling, grabbing a few Duncan Doughnuts, and promptly moving on. However, stepping inside this inn revealed an absolute gem. The exquisitely handcrafted woodwork left me in awe. Had this property been located in Woodstock, Vermont, it would have commanded a fortune. The owners resided in an unremarkable 1970s-style home built in the backyard.
Venturing further up the road, we encountered two more inns located just outside Woodstock, Vermont. The first was a cozy B&B offering only six rooms, owned by a duo. My B&B schooling had enlightened me, revealing that a minimum of eight rooms was necessary for a viable business.
Just a short distance away stood the Jackson House—an inn of unparalleled beauty. I spent the night there and enjoyed dinner with Dick and the owners. From the exterior, the inn emanated grandeur. Luxurious fabrics adorned each guest room, complemented by bold wall coverings. Though it leaned toward an aesthetic slightly over the top for my taste, it exuded professionalism. The owner's wife, an interior decorator, had left her mark throughout the inn, with beautiful artwork adorning the walls. It became apparent that the innkeepers possessed considerable experience, ensuring the inn ran like a well-oiled machine. With a price tag exceeding $2 million, I deemed it a venture too massive for my capabilities. Furthermore, it was a fully turnkey operation, with limited room for me to leave my personal touch. The inn was being sold at the height of its glory, leaving the potential for downsides far outweighing the upside. Subsequent reviews on Trip Advisor following the sale only reaffirmed my reservations.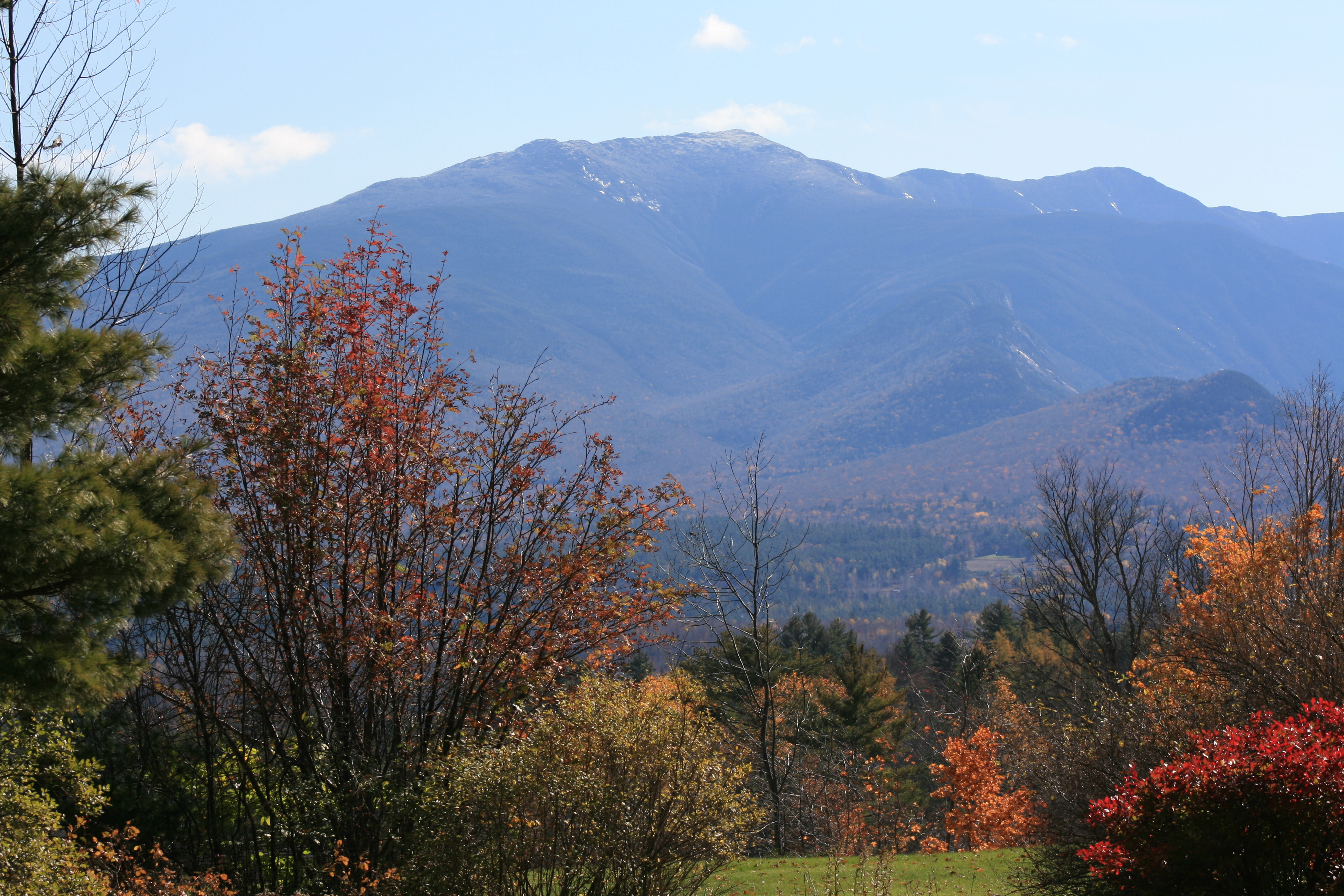 The view at the Sugar Hill Inn
I contemplated making an offer on the Westerly B&B near Sugarbush. However, someone acted ahead of me. The inn graced a beautiful plot of land, exuding tranquility. They even raised their own chickens for fresh eggs. After being sold, the inn joined Select Registry and garnered an excellent reputation.
At this point, I had scrutinized over ten inns and B&Bs available for sale in Vermont and southern New Hampshire. While the number may appear modest, searching for an inn proved distinct from purchasing a house. Within any given region, only a handful of intriguing properties surfaced at any given time. By now, I had a clear vision of my desired inn.
A mesmerizing location with ample land
A full-service inn, where the inn itself trumped the restaurant
A turnkey investment, with room for substantial growth
An inn tailored to a more masculine aesthetic, avoiding excessive frills
A historic building
Just a few days before Christmas in 2005, Wendy surprised me with news that her partner had listed an inn in the White Mountains of New Hampshire. I had never visited this region before, and I had always held the misconception that New Hampshire was simply "Vermont Lite." However, reality disproved my preconceptions. The White Mountains proved more awe-inspiring than anything Vermont had to offer. The Sugar Hill Inn encompassed everything I had been searching for. Though the inn had its fair share of challenges, they were all surmountable, with boundless potential for growth.
For anyone seeking an inn or B&B, I wholeheartedly recommend the expertise of both Dick Palmer and Wendy Beach.
Want to dive deeper? Discover more by grabbing a copy of our book "Sugar Hill Inn: The Art of Innkeeping," available through Amazon and Barnes and Noble.