Apart from its abundant wildlife, Kenya is also celebrated for its vibrant art and culture. The affluent Karen neighborhood, located in Nairobi, boasts a collection of charming, peaceful, and artsy restaurants that beautifully showcase the local culture. Whether you're planning a visit to Karen or you're a local looking for excellent dining options, this list of restaurants in Karen is your ultimate guide.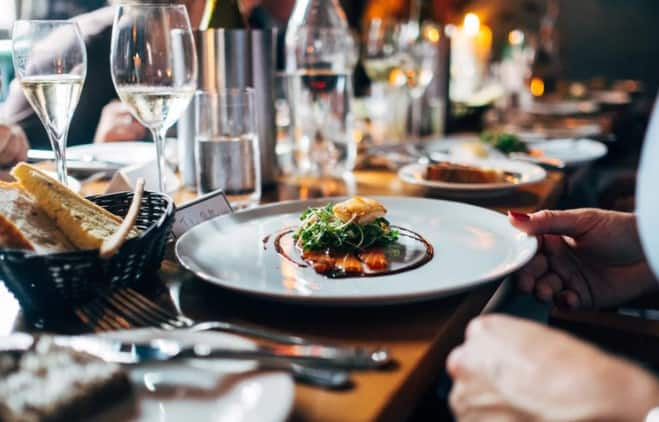 Image: Unsplash.comSource: UGC
Dari Restaurant: A Blend of Local and International Cuisines
Conveniently located at the heart of Karen, Dari Restaurant stands out as one of the few family-owned establishments that offer both local and international cuisines. Surrounded by lush greenery, peacocks, and flamingoes, Dari provides a picturesque setting for any occasion. Whether it's a family gathering or a celebration, Dari is sure to impress with its delectable dishes and exceptional customer service.
Tamarind Hotel: A Seafood Haven in the Scenic Karen Blixen Coffee Garden
Renowned for its exquisite seafood, Tamarind Hotel recently opened a branch in the Karen Blixen coffee garden. With a menu that offers a variety of seafood and popular meat dishes from coastal communities, Tamarind provides a tranquil ambiance for a romantic date or a leisurely Sunday brunch. Enjoy the soothing melodies of renowned Kenyan vocalists as you savor the flavors of the ocean.
Talisman Restaurant: Where Homely Vibes and Exceptional Dining Meet
Once a photographer's house, Talisman Restaurant has been transformed into a cozy dining establishment with a homey vibe. The dedicated staff takes pride in creating a remarkable dining experience that lingers in your memory. If you prefer dining outdoors, Talisman's organic garden offers a delightful setting for sipping cocktails and engaging in lively conversations.
Open House Restaurant: A Taste of Authentic Indian Cuisine
For lovers of Indian cuisine, Open House Restaurant is a must-visit. Located on the first floor of Crossroad Mall, this hidden gem provides a stunning view of the bustling city lights at night. With Indian chefs preparing fresh fish and meat, Open House promises an authentic taste of Indian flavors. Supporting local businesses by sourcing ingredients locally, Open House offers an unforgettable dining experience.
Asmara Restaurant: An Eritrean Culinary Journey
With a mission to integrate culture into culinary arts, Asmara Restaurant beautifully represents its cultural goal. The tranquil ambiance, accompanied by the delightful chirping of birds, sets the stage for a unique dining experience. Asmara's menu caters to both vegetarian and meat-loving diners, providing a diverse selection of flavors that will satisfy your taste buds.
Tanne's Tavern: A New Player in Karen with an Outdoor Sanctuary
Despite being a newcomer, Tanne's Tavern has quickly gained popularity. Its inviting outdoor setup creates the perfect atmosphere for sipping coffee and indulging in bagels while losing yourself in a good book. Join your friends to cheer on your favorite soccer team as you relish the exciting matches at this excellent sports-themed restaurant.
Picazzo Restaurant and Lounge: A Spanish Culinary Journey
Picazzo is a rare gem that offers authentic Spanish cuisine in Kenya. Located on the first floor of Hub Mall, this restaurant is easily accessible. Even if Spanish cuisine isn't your preference, Picazzo ensures there is something for everyone with its diverse range of international dishes. Don't miss the opportunity to explore their impressive collection of wines while savoring the flavors of the world.
Bedouin Restaurant: Middle Eastern Delights in Karen
Situated in Karen Complex along Langata Road, Bedouin Restaurant is a cozy place to relish delectable Middle Eastern cuisine. The use of authentic spices guarantees an explosion of flavors that will transport you directly to the heart of the Middle East. If you find yourself stuck in traffic on Langata Road, this hidden gem is the perfect spot to grab a bite and catch up on the latest news.
The Mayura: Indian Cuisine with a Touch of Elegance
A paradise for Indian cuisine lovers, The Mayura recently opened a new branch at The Hub Mall. The restaurant's captivating decor perfectly complements the exquisite flavors of Indian dishes. Don't miss the incredible offers on weekends, offering bottomless wine and cocktails accompanied by the enchanting tunes of Kenyan bands.
La Cascina: Where Italian Pizza Reigns Supreme
La Cascina excels in serving delicious pizzas made from select Italian recipes. Italians are renowned for their mastery of pizza-making, and La Cascina upholds this tradition with pride. The knowledgeable staff is ever-ready to recommend the perfect well-aged wines to accompany your pizza, ensuring a truly authentic Italian dining experience.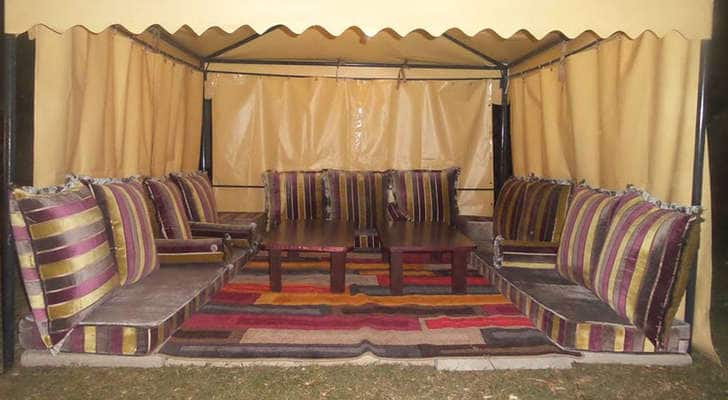 Image: Thehubkaren.comSource: UGC
Haru Japanese Restaurant: Satisfy Your Oriental Cravings
If you crave Japanese, Asian, or sushi delicacies, Haru Japanese Restaurant is your go-to destination. Adorned with meticulous decor, Haru beautifully reflects the essence of Eastern culture. The restaurant offers a nostalgic experience for its Japanese patrons while welcoming all guests to enjoy the finest Japanese cuisine in town.
Joe's Atlanta Wings: The Wing Lover's Paradise
Joe's Atlanta Wings started as a humble eatery but quickly gained popularity, thanks to its mouthwatering wings. Alongside their specialty wings, they offer a range of American snacks such as burgers and fries. With over ten flavors to choose from at an affordable price, this hidden gem on Ngong Road is a must-visit for wing enthusiasts.
Tin Roof Café: Where Taste and Simplicity Meet
Tin Roof Café is a quiet haven that draws inspiration from tins for its unique interior design. The café specializes in salads, smoothies, and sandwiches, perfecting the dishes that many other establishments often overlook. The well-seasoned meats bursting with flavors and the option to customize your seasoning when making a reservation make Tin Roof Café a standout choice.
Hemingway's Brasserie Nairobi: An Indulgence in High Tea
Sometimes, a lavish high tea experience is all you need. With trees teeming with fascinating wildlife, Hemingway's Brasserie Nairobi provides a serene environment while reducing its carbon footprint. The skilled chefs craft the finest pastries and brew the best coffee in Kenya, guaranteeing a truly delightful experience.
Art Caffe: A Local Favorite in the Heart of Karen
Art Caffe has expanded its reach to Karen by opening a branch at The Hub. With an extensive menu offering local and international cuisines, Art Caffe caters to various palates. The top-notch service and quick turnaround time make it an ideal spot for a quick bite during the day.
Discover the diverse and exciting culinary scene in Karen that promises to satisfy your taste buds and leave you with unforgettable dining experiences. Trying out the restaurants on this list is the perfect way to embark on a delightful culinary journey. Trust us, you won't regret it!
Source: TUKO.co.ke