Welcome to the breathtaking paradise of Raja Ampat in West Papua, where turquoise seas, lush islands, and diverse marine life await you. If you're searching for the perfect resort to enhance your experience in this stunning destination, look no further. We've curated a list of five incredible resorts in Raja Ampat that will make your holiday unforgettable.
Raja Ampat Biodiversity Nature Resort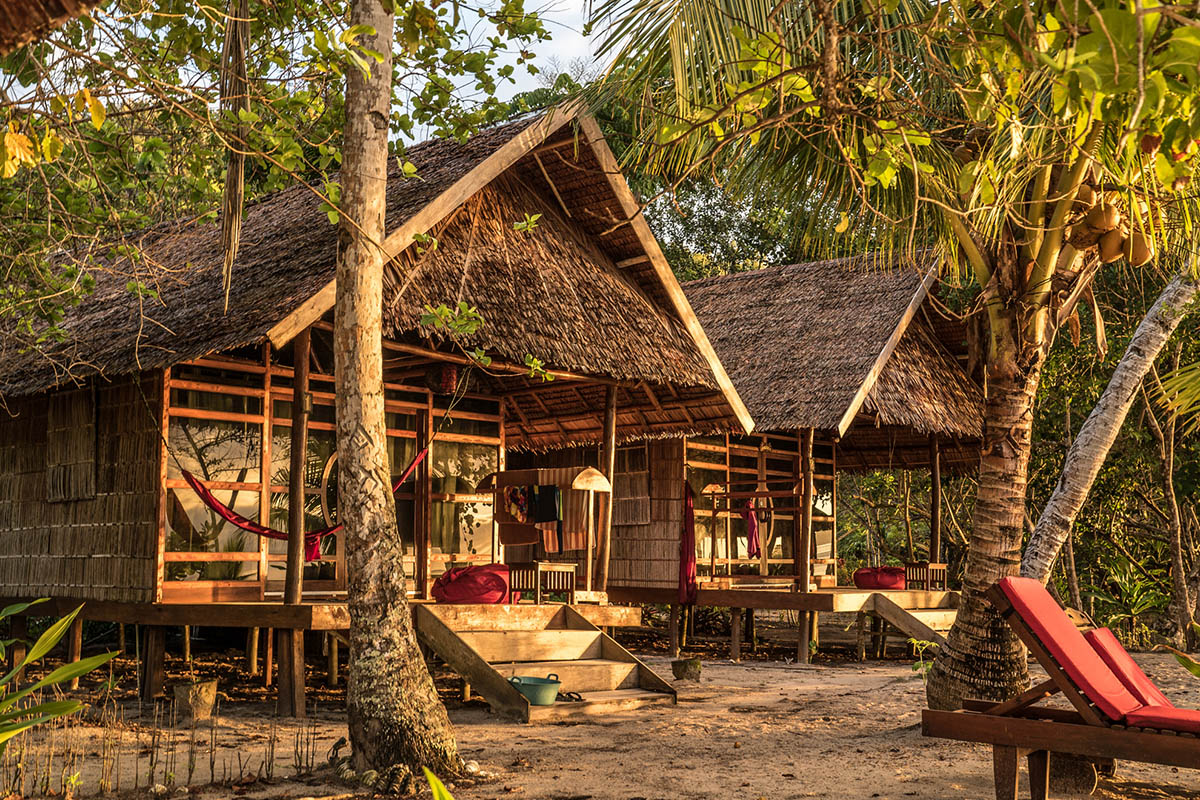 Set on the picturesque Yenanas Beach, Raja Ampat Biodiversity Nature Resort offers a truly relaxing environment. The resort features three types of sustainably constructed cottages, each lovingly decorated in traditional Papuan style. Indulge in mouthwatering Indonesian cuisine while enjoying the breathtaking views of the blue sea. Explore the mesmerizing Fam Islands, witness the majestic manta rays at Melissa's Garden, and have a magical lunch in the middle of a mangrove forest.
Address: Yenanas, Yenbeser, South Waigeo, Raja Ampat Regency, West Papua 98482
Phone: 0812 4881 3677
Ambassadeur Hotel
Meridian Adventure Marina Club & Resort Waisai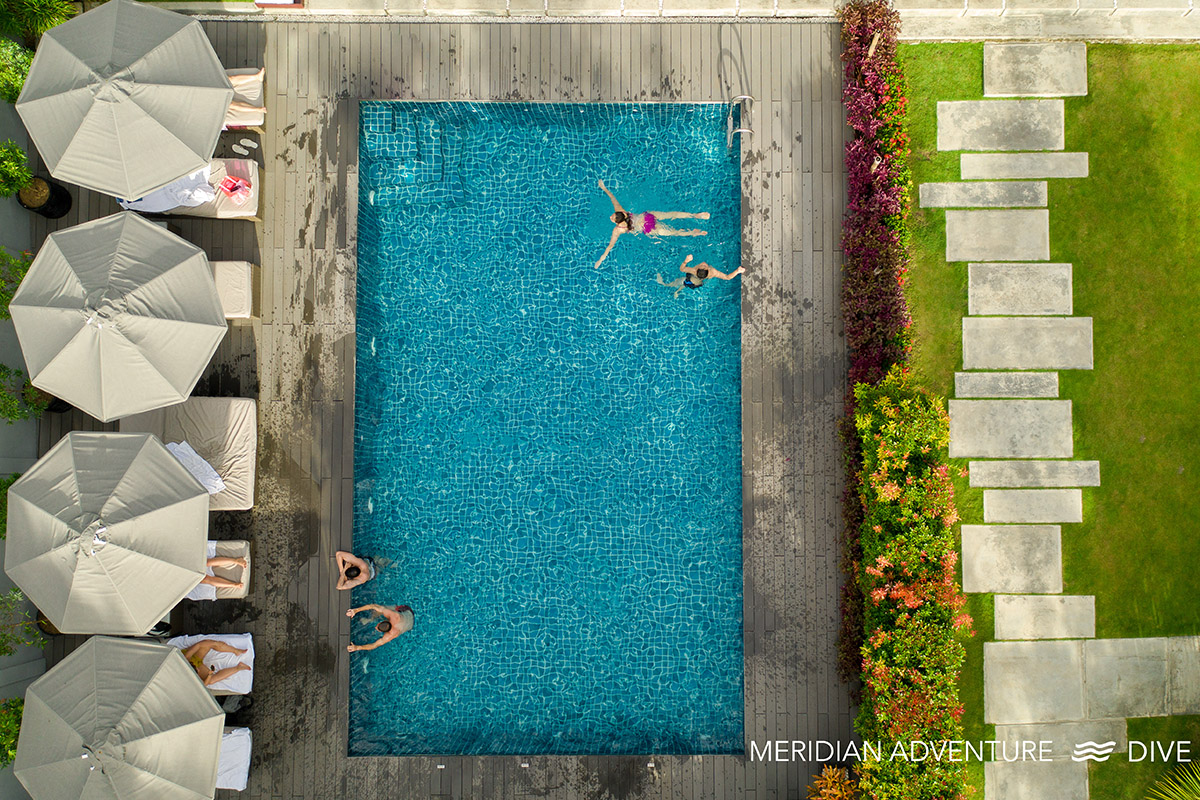 Located on Waigeo Island, Meridian Adventure Marina Club & Resort Waisai is an eco-friendly haven in the southern corner of the island. Offering exclusive rooms and services, this resort is perfect for those seeking a luxurious stay. If you're interested in immersing yourself in the local culture and hospitality, the resort also offers a comfortable homestay where you can mingle with the friendly locals. Plus, you'll have access to over 100 stunning dive sites right at your doorstep.
Address: Waisai, Raja Ampat Regency, West Papua 98482
Phone: 0822 4854 0774
Ambassadeur Hotel
Sorido Bay Resort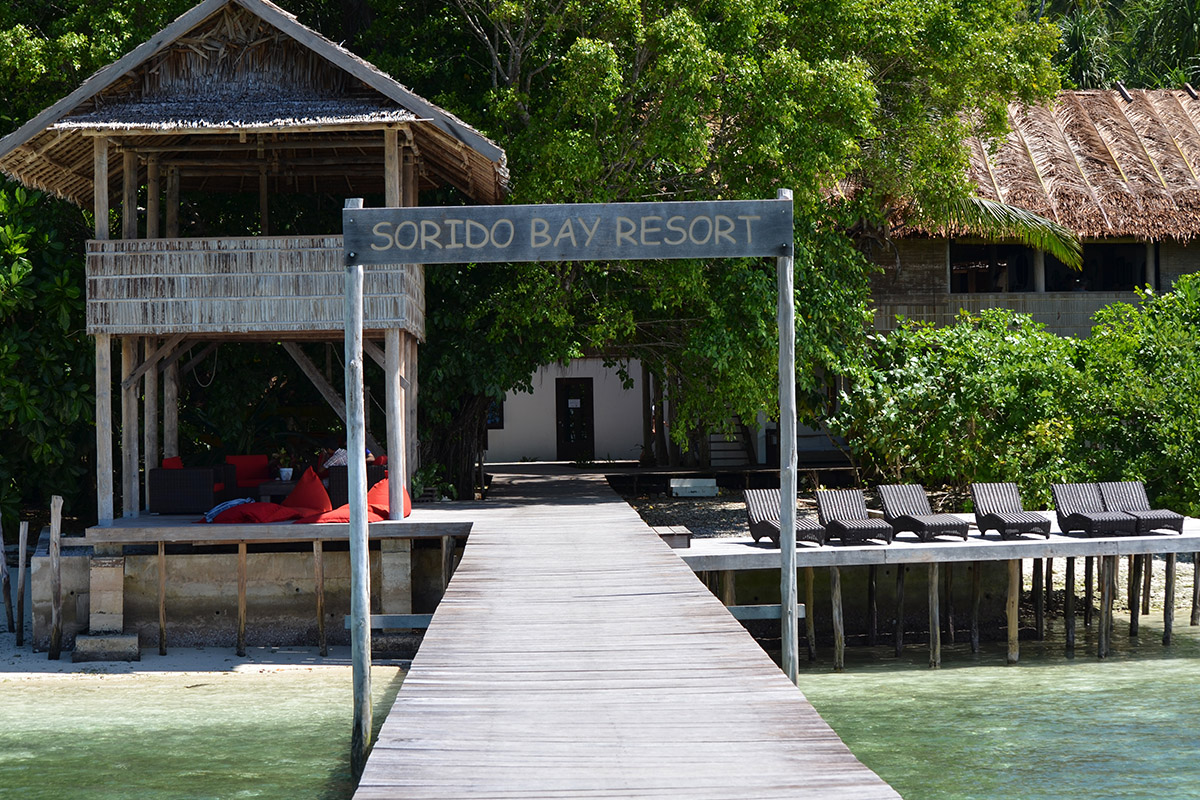 Looking for a resort with easy access to one of the world's richest dive sites? Look no further than Sorido Bay Resort, situated in the east of Kri Island. This exotic resort offers breathtaking views of a scenic lagoon and features seven spacious and cozy bungalows. You'll be in close proximity to Cape Kri, famous for its 374 different species of reef fishes. Don't forget to explore the surrounding jungle, where you might encounter monitor lizards, cuscus, and tropical birds.
Address: CMVM+9XP Kri Island, Yenbuba, Meos Mansar, Raja Ampat Regency, West Papua
Phone: 0811 4834 614
Ambassadeur Hotel
Misool Resort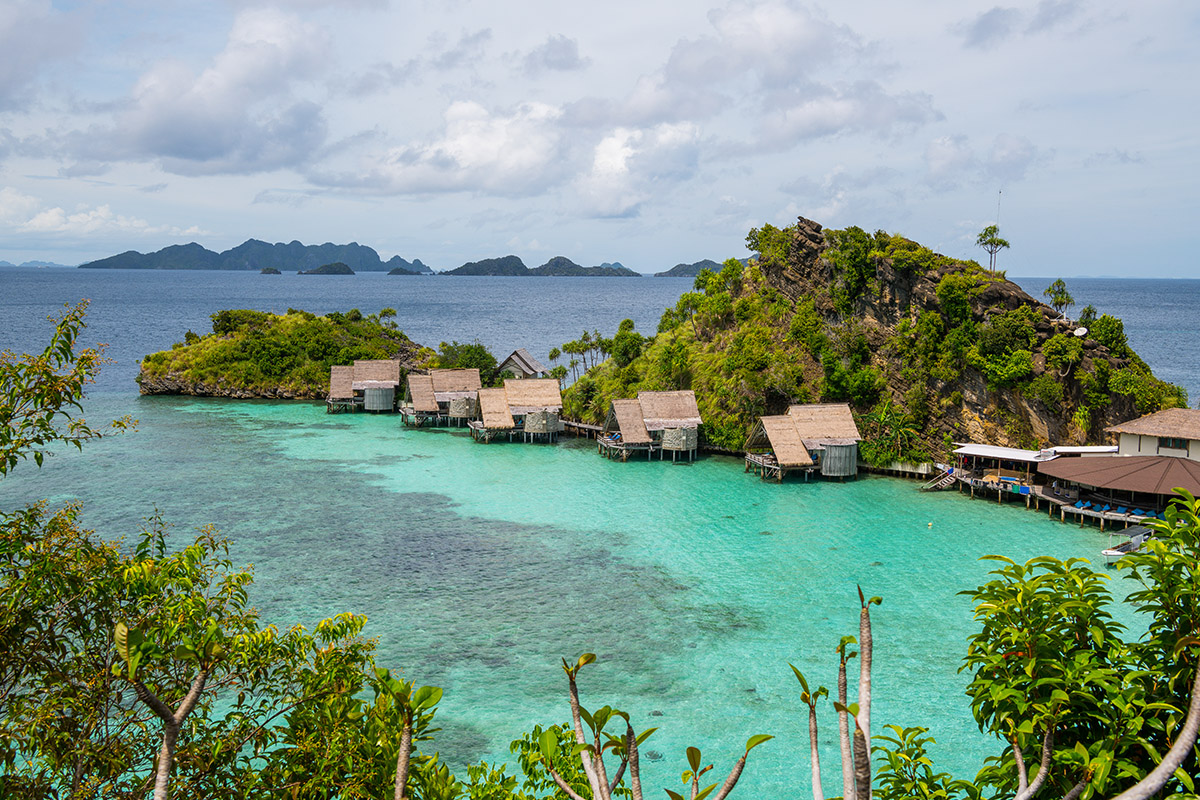 Discover the hidden gem of Raja Ampat at Misool Resort, an open-air eco-resort located in the southeast of Misool Island. The resort offers a range of villas and cottages with stunning panoramas. Indulge in local, healthy, and sustainable delicacies at the resort's restaurant. Take a cruise around the pristine seas of Misool on the resort's private transfer boat, Merantau, and create memories to last a lifetime.
Address: Yellu, South Misool, Raja Ampat Regency, West Papua 98483
Ambassadeur Hotel
Papua Paradise Eco Resort
Nestled between the enchanting seaside and a lush forest on Birie Island, Papua Paradise Eco Resort offers a truly magnificent stay. Wake up to uninterrupted views of the sea from one of the 26 cozy bungalows. Indulge in a wide range of Indonesian and European cuisine at the resort's restaurant. Dive into the nearby facility and witness the beauty of exotic sea creatures, including the rare and adorable dugongs.
Address: Arefi Birie Island, Arefi, Selat Sagawin, Kabupaten Raja Ampat, Papua Bar. 98484
Phone: 0821 9045 2969
Ambassadeur Hotel
Now that you know about these amazing resorts, it's time to choose the perfect one for your holiday in Raja Ampat. Before you embark on your journey, make sure to check the latest travel regulations. Always prioritize cleanliness, health, safety, and environmental sustainability wherever you go.
Follow us on Instagram, Twitter, Facebook, TikTok, and YouTube for more amazing trip ideas!