For an authentic British getaway, nothing beats staying in a pub. Warm and inviting, pubs offer a true sense of place and community. In the charming villages, open countryside, and historic towns of Wiltshire, you'll find a fantastic selection of pubs with rooms. Whether you're looking for a quiet rural retreat, an adventure-packed walking holiday, or a food lover's paradise, our Hotel Gurus have curated a collection of exceptional pubs in Wiltshire for your next break.
For Foodies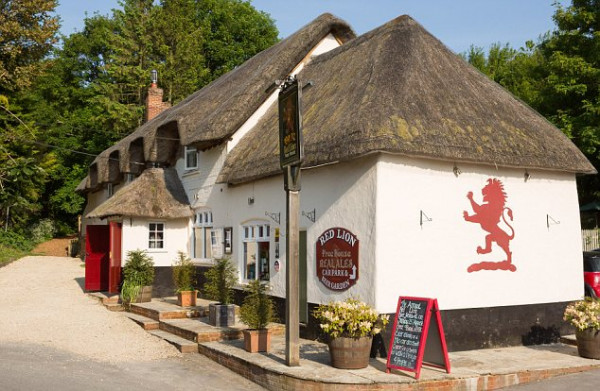 Red Lion Freehouse: Indulge in the ultimate foodie experience at the Red Lion Freehouse. Apart from its stunning riverside views, this gastropub has also been awarded 3 AA Rosettes. The luxurious rooms exude understated elegance, and each comes with its own deck overlooking the river or countryside.

The Beckford Arms: Discover the perfect pub with rooms at The Beckford Arms, where modern comfort meets rustic charm. With carefully selected natural materials, Bramley toiletries, and an impressive DVD selection, this pub prides itself on attention to detail. The daily-changing menu features delectable dishes like spit-roasted suckling pig, homemade game pies, and aged Wiltshire steaks.

Pear Tree Inn: Immerse yourself in the ambiance of a boutique country pub at the Pear Tree Inn. The individually styled rooms effortlessly blend original charm with contemporary flair. The excellent restaurant showcases the best of local produce, making it a must-visit destination in its own right.
For a Country Escape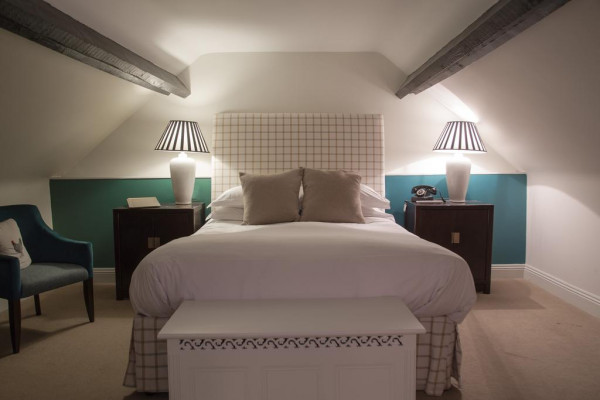 King John Inn: Located near Shaftsbury and the Dorset border, the King John Inn offers five luxurious en suite bedrooms. With sophisticated public areas featuring delightful country touches, this pub is known for its excellent food and locally sourced ingredients.

The Methuen Arms: Experience a country-chic retreat at The Methuen Arms in Corsham. Relax in stylish rooms, some featuring indulgent roll-top baths. This Wiltshire pub with rooms is the ideal place to unwind, with the added bonus of exceptional cuisine.

Castle Inn: Nestled in Castle Combe near Bath, the Castle Inn boasts traditional rooms and cozy public areas. The restaurant menu is beloved by locals and visitors alike, offering a taste of the region's finest culinary delights. Take a moment to appreciate the beautifully restored bar as you enjoy a drink and soak up the cozy atmosphere.

The Three Daggers: Escape to the charming countryside inn, The Three Daggers. With a cozy pub, lovely rooms, and superb food, it's the perfect place for a relaxing break in rural Wiltshire.

Sign of the Angel: Step back in time and experience the warmth and character of the 15th-century Sign of the Angel in Lacock village. Lovingly renovated, this inn features wonky beams, roaring fires, antique beds, and artful oak furniture. Indulge in wonderful cuisine sourced from local producers, surrounded by English countryside perfection.
For Walkers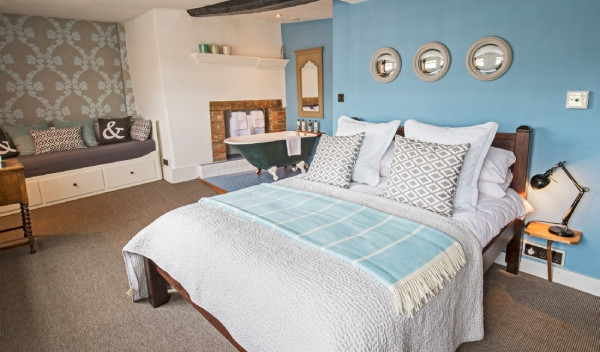 The George & Dragon: If you're seeking a peaceful retreat amid breathtaking Wiltshire countryside, look no further than The George & Dragon in Rowde. With only three available rooms, this pub provides the perfect base for exploring the scenic surroundings. Don't miss the menu's specialty: fresh seafood delivered daily from Cornwall's St Mawes.
For a Special Occasion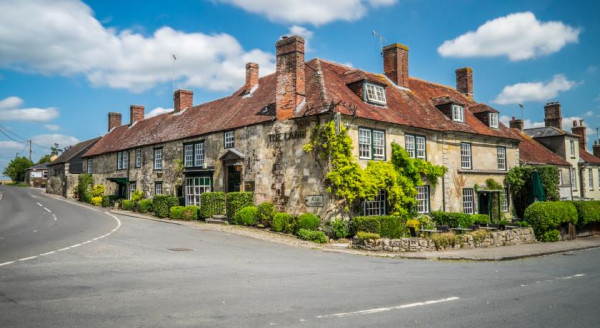 The Lamb at Hindon: For a truly memorable experience, The Lamb at Hindon is an ideal choice. With elegant rooms and top-notch gastro-pub fare, this historical pub with rooms has been welcoming guests for over 800 years. It also serves as a perfect stopover for those venturing further west.

The Bath Arms: Leased from Lord Bath's Longleat Estate, The Bath Arms offers a unique blend of comfort and style. Adorned with exotic throws, black marble bathrooms, and quirky furniture, the rooms provide a fascinating mix of cultures. Hand-painted wallpaper depicting English eccentricities completes the charming ambiance.
For the Location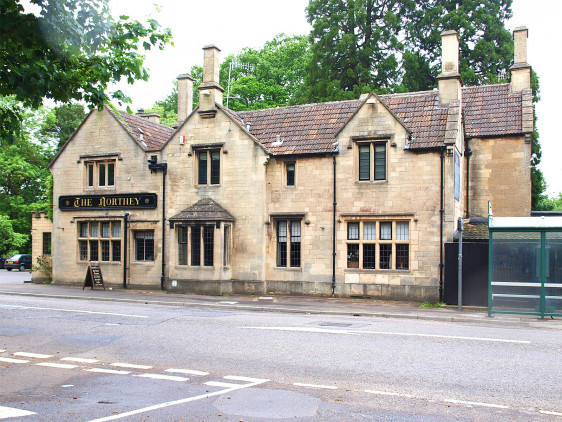 The Northey Arms: Situated just outside the historic city of Bath, The Northey Arms provides a classic pub experience with chic contemporary interiors. Pamper yourself in elegant rooms, and savor pub classics of exceptional quality in the restaurant. This location offers the best of both worlds: a taste of rural charm with easy access to city attractions.
For Great Value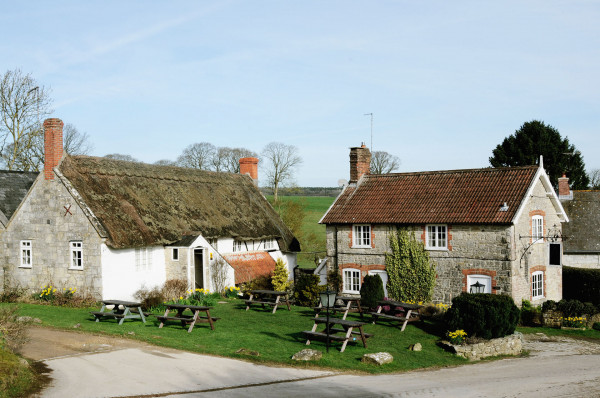 The Compasses Inn: Step into history at the Compasses Inn, a part-thatched 14th-century inn with exposed timber frames, open fires, and flagstone floors. Its simple and comfortable modern rooms start from around £100 per night. Locally sourced food completes the experience, ensuring a delightful stay at an affordable price.
Still Not Sure Where to Book?
Consider our recommendations for 12 of the Best Pubs with Rooms in the Cotswolds.
Expand your search to include all of the best places to stay in Wiltshire.
Alternatively, you could contact one of our friendly Gurus for personalized advice.
Enjoy your stay in one of Wiltshire's outstanding pubs with accommodation. Cheers to unforgettable memories and a quintessentially British getaway!