Welcome to our ultimate guide to the best beaches in Mykonos! Whether you're seeking a lively atmosphere or a secluded spot to relax, this guide will help you navigate the stunning coastline of Mykonos. Grab your sunscreen and get ready to explore!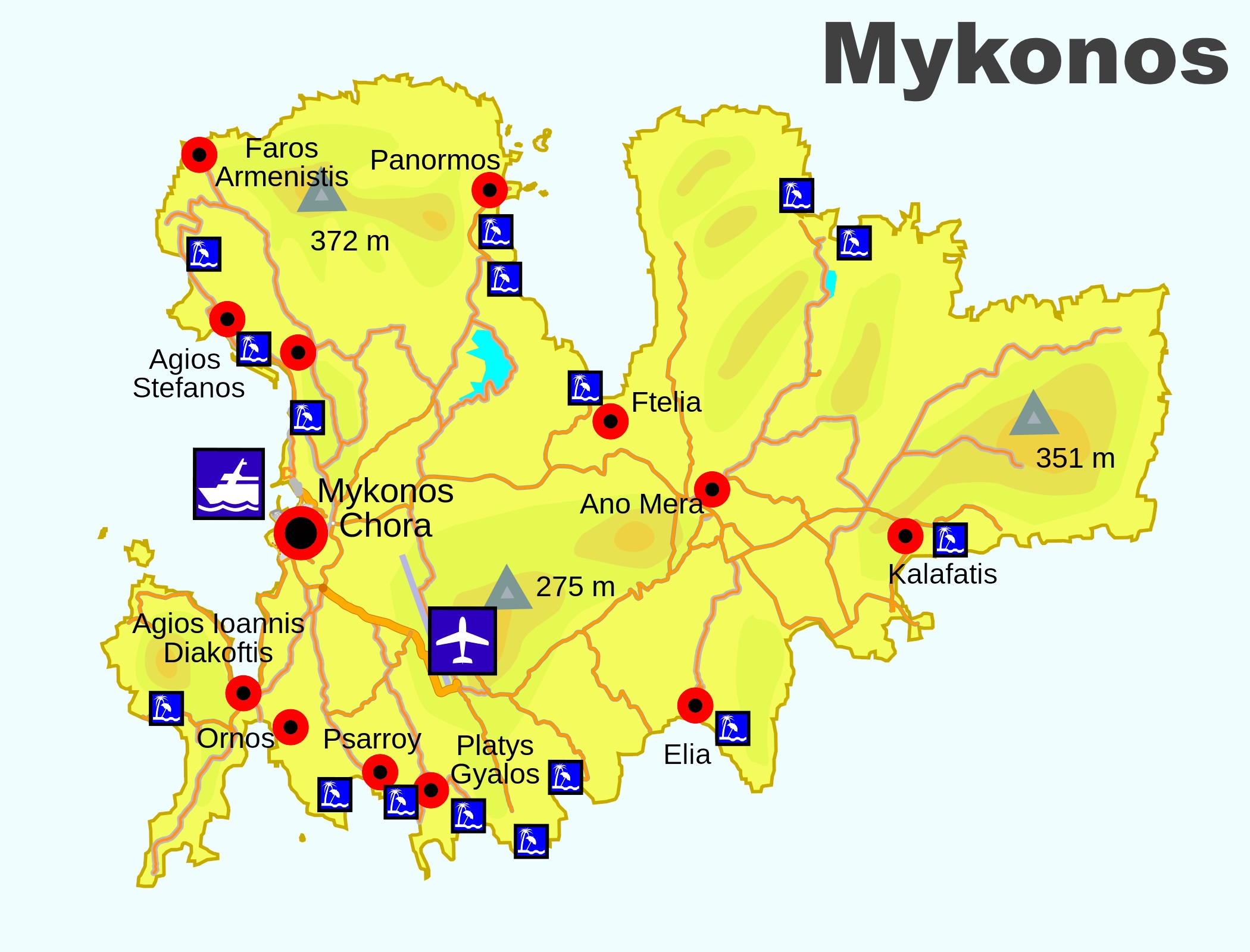 Platys Gialos: A Family-Friendly Haven
Platys Gialos is one of the most popular beaches in the Mediterranean. Located just 4 km from the town, this large sandy beach offers excellent facilities and is perfect for families with children. Enjoy a variety of water sports, including water-skiing and pedal boats, while soaking up the sun. Regular bus services make it easily accessible for everyone.
Psarou: Where Beauty Meets Luxury
Only 5 km from town, Psarou beach is famous for its clean sea, sandy shore, and stunning location. It attracts thousands of tourists and even the Greek high society. This excellently organized beach offers a variety of water sports facilities and is home to the renowned N' Ammos restaurant. Indulge in luxury and experience the beauty of Psarou.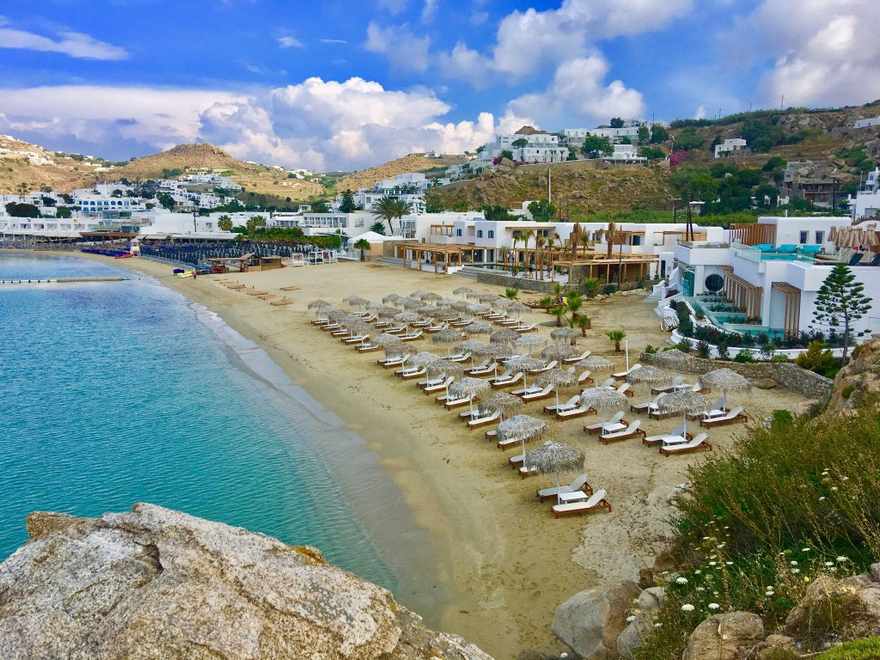 Ornos: The Vibrant Beach
Ornos beach is a bustling hub of activity, perfect for families and tourists. It is just 3 km from town and offers sunbeds, umbrellas, and a host of bars and restaurants. The gentle slope of the sandy beach makes it ideal for families with children, and there is even a school for sea-skiing. Relax, soak up the vibrant atmosphere, and enjoy the crystal-clear waters.
Paranga: A Beach with Charm
Paranga beach is easily accessible by bus from Mykonos town or by boat from Platys Gialos. This beach is a favorite among the alternative crowd, with a more relaxed and carefree atmosphere. Nudity is quite common, especially on the right end of the beach. Take a leisurely walk from Platys Gialos and explore the nearby enchanting cove of Aghia Anna. Don't forget to visit the lovely restaurants in the area.

Agia Anna: Tranquility at Its Best
Agia Anna beach, located next to Paranga, is a small sandy beach known for its tranquility. Enjoy the peace and quiet as you relax by the picturesque Platis Yialos bay. The nearby typical Greek taverna, "Nicolas," adds to the charm of this beautiful spot.
Megali Ammos: Close to Town
If you're short on time, head to Megali Ammos beach, the closest beach to town. With its coarse sand and rocky bits, it offers a unique experience. Make sure to visit the economical fish tavern at the beach entrance and savor the delightful flavors of the sea.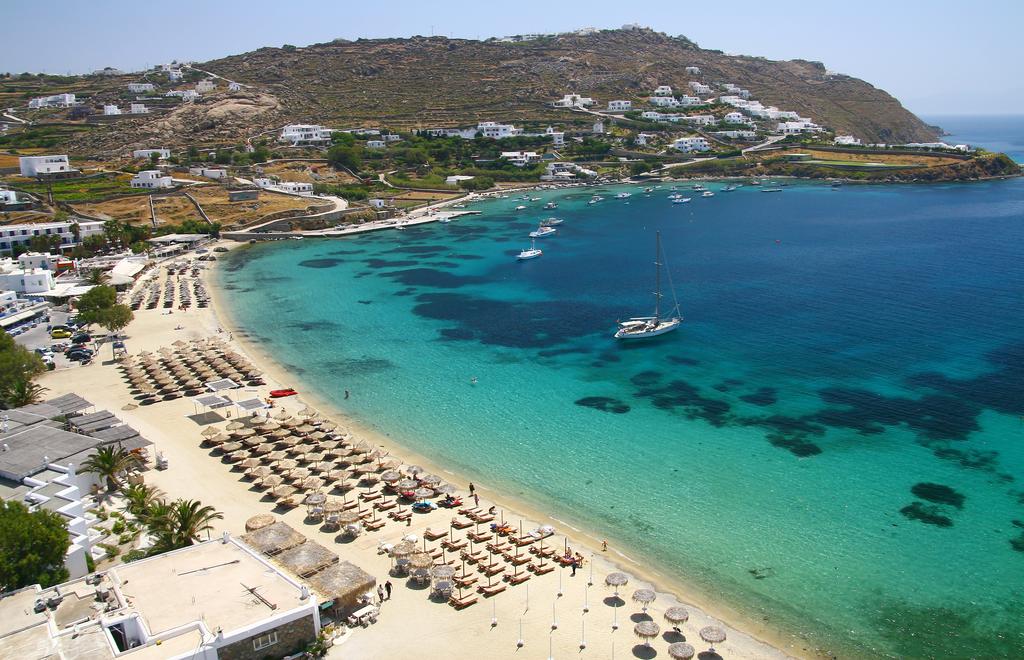 Kalo Livadi: A Calm Retreat
For a quieter beach experience, Kalo Livadi is the place to be. This calm and spacious sandy beach is perfect for families and offers straw umbrellas and sunbeds. Enjoy the serenity, indulge in good food at the nearby taverns, and relax in the tranquil surroundings.
Super Paradise: Where the Party Begins
Super Paradise, also known as Plintri, is a magnificent beach located in a small, deep bay. It is a bit far from town, but the journey is worth it. Half the beach is a haven for the young Greek crowd, while the other half is a lively spot for the LGBTQ+ community. Expect music, beach bars, and a vibrant party atmosphere. Nudity is quite common, so embrace your free spirit and join the fun.

Kalafatis Beach: A Sports Lover's Paradise
Kalafatis Beach is the perfect destination for sports enthusiasts. With its large, uncrowded sandy beach, it offers various water sports activities, such as surfing and diving. The Aphrodite Hotel Resort caters to the active and young crowd, providing beach sports and other exciting activities.
Agios Ioannis: Beauty by the Sea
Considered one of the most beautiful areas in southwest Mykonos, Agios Ioannis boasts a narrow band of soft sandy beach and clean sea. It is popular among guests staying at the nearby deluxe hotels. Relax under umbrellas and sunbeds, enjoy a meal at one of the two restaurants, and soak in the superb view of Delos Island.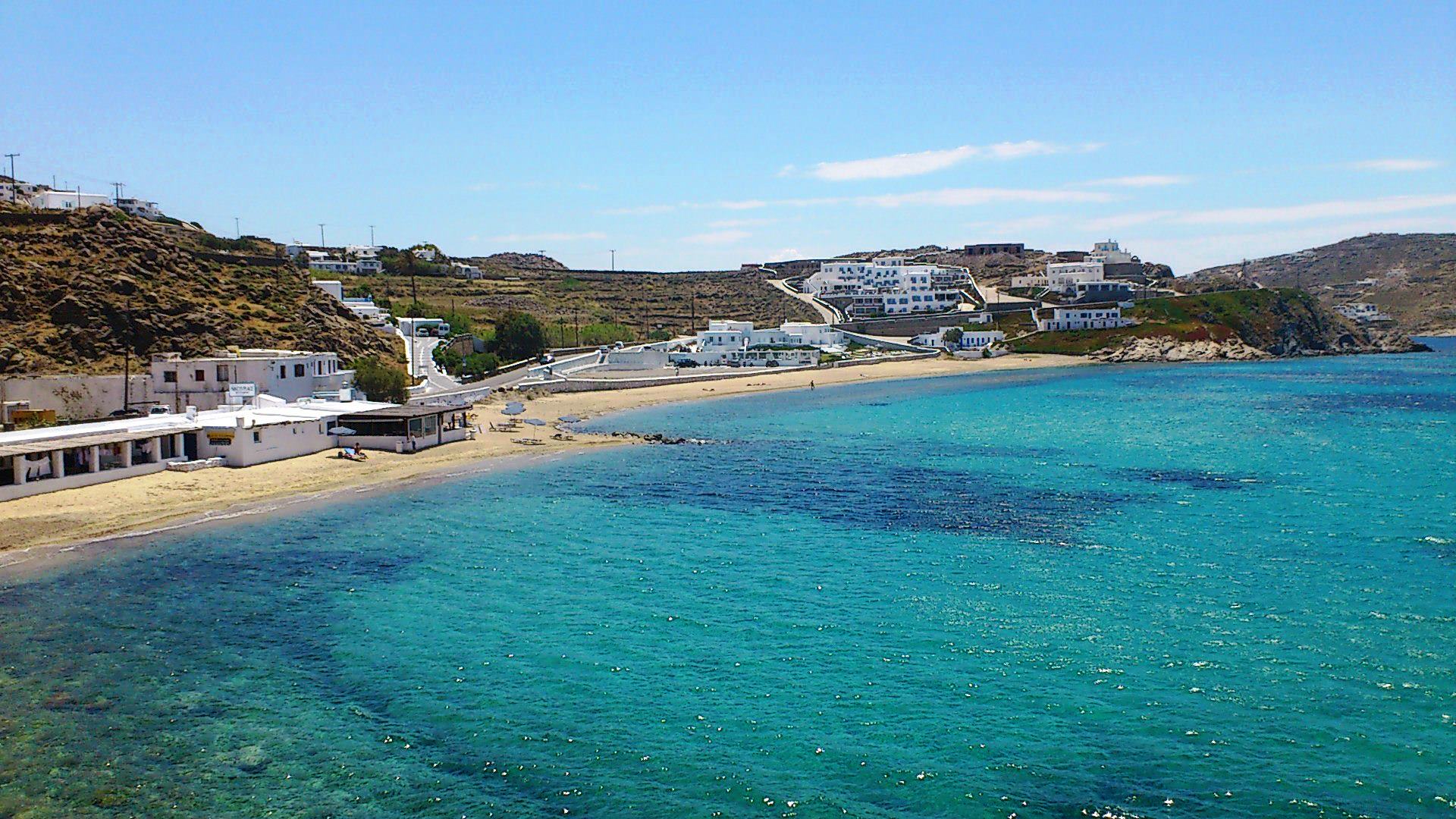 Paradise: The Iconic Beach
Paradise Beach is an iconic spot known for its lively atmosphere and popular parties. Located just 5 km from Mykonos Town, this beach has it all: camping, self-service restaurants, beach bars, shops, and discos. Partygoers will love the music that starts playing around 4 PM. Join the fun and dance the night away at Paradise Beach.
Agios Stefanos: A Peaceful Haven
Agios Stefanos is a windless sandy beach, situated 1 km from the new port. It offers a variety of services for swimmers and water sports enthusiasts. Catering mainly to tourists staying at nearby hotels, this well-developed beach provides a relaxing and enjoyable experience. Hop on a bus from Mykonos town and enjoy a day of tranquility.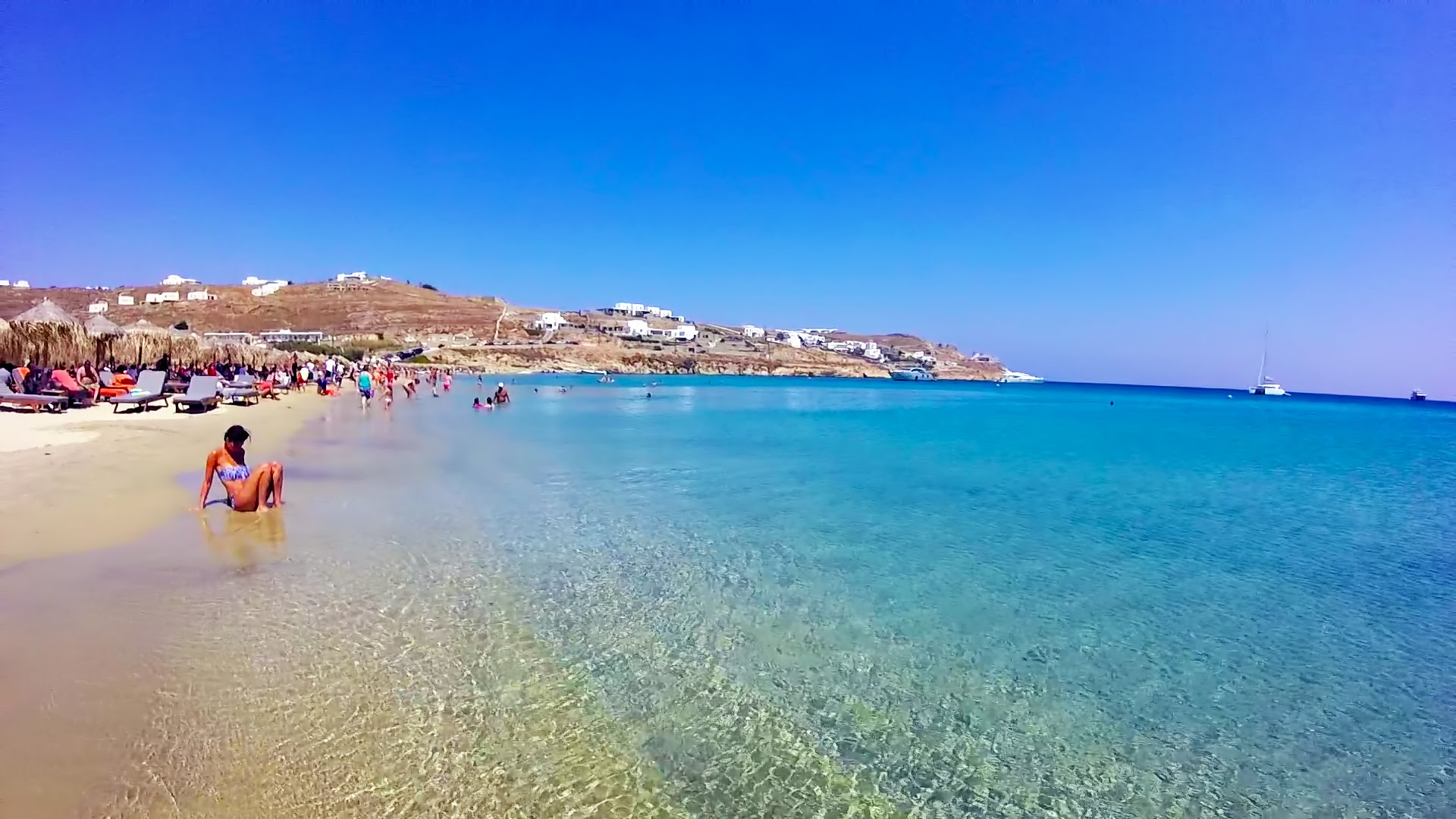 Panormos: The Remote Gem
Discover Panormos, a secluded and un-crowded sandy beach in the northern part of the island. With its mix of visitors, it offers a serene beach experience. Although it is not an organized beach, the opening of a trendy beach club has made it more popular. Enjoy the tranquility, but remember to bring your own transportation.
Agios Sostis: A Chic Retreat
Agios Sostis beach is a chic and secluded sandy beach. It is not organized, but two well-catered restaurants provide the perfect setting for a delightful meal by the sea. This remote beach offers peace and quiet, making it ideal for those seeking a more exclusive experience. To get there, follow the road beyond Panormos beach.
Agrari is a secluded sandy beach that offers a more tranquil alternative to its bustling neighbor, Elia. With sunbeds, umbrellas, and a wide range of water sports, it provides the perfect setting for a relaxing day by the sea. Take a short walk from Elia Beach or hop on a caique from Platys Gialos to reach this hidden paradise.
Kapari and Mersini: Serene and Isolated
Kapari and Mersini are two beautiful beaches located in the southwestern part of Mykonos. Kapari, although no longer hidden, offers a serene atmosphere, but there are no shade or eating facilities. Mersini, located over the hill from Fokos beach, is even more isolated and can be reached via a relatively easy road. These secluded spots are perfect for those seeking tranquility away from the crowds.
Ftelia: A Paradise for Windsurfers
Ftelia beach is a large, undeveloped sandy beach that attracts windsurfers from around the world. The constant breeze makes it one of the best spots for windsurfing in Greece. Enjoy the action-packed water sports activities and visit one of the nearby taverns for a delicious meal.
Lia: A Peaceful Retreat
Lia beach is located 14 km away from the town and is perfect for those seeking a more solitary and peaceful beach experience. With its coarse sand and relaxed atmosphere, it is an excellent choice for peace-loving individuals. The fish tavern and large coffee shop provide the necessary amenities for a delightful day at the beach.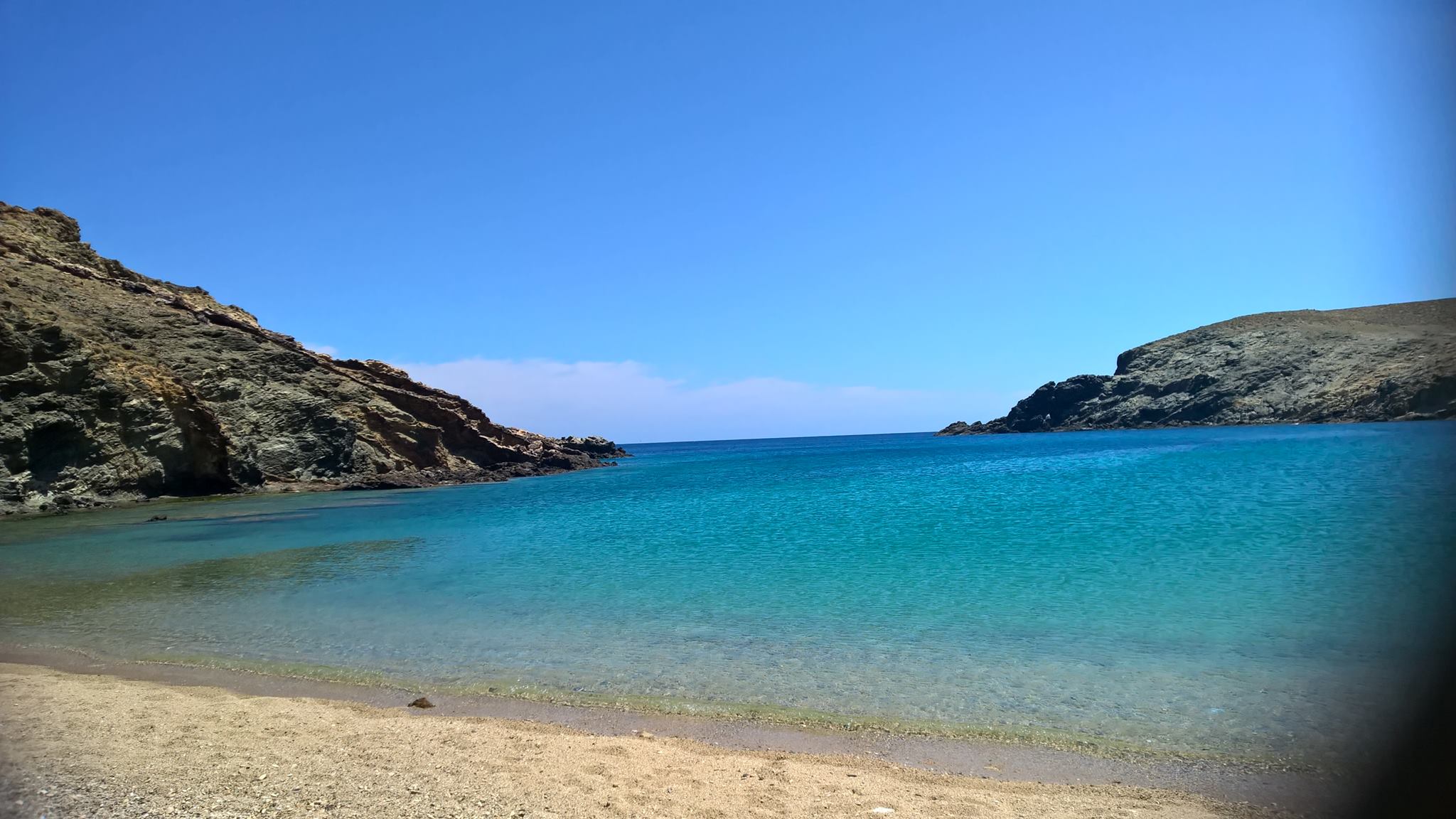 Fokos beach is a hidden gem that was discovered only a few years ago. Offering striking natural scenery, this secluded beach is perfect for nature lovers. Enjoy the peace and quiet, indulge in appetizers and barbecue at the local tavern, and take in the beauty of this hidden wonder.
Mersini: A Tranquil Escape
Mersini beach, located over the hill from Fokos, offers even more isolation for those seeking a tranquil escape. Accessible via a relatively easy road, this beach allows you to unwind and relax in a serene setting.
Now that you have a comprehensive guide to the best beaches in Mykonos, it's time to start planning your dream beach vacation. Explore the stunning coastline, soak up the sun, and create unforgettable memories. For more information and to book your stay, visit Ambassadeur Hotel.