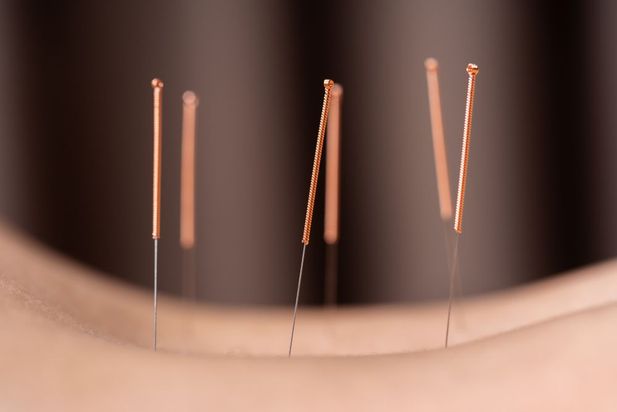 Acupuncture is an ancient Chinese medical practice that has been used for over 2500 years. By inserting thin needles into specific points on the body, acupuncture aims to reduce pain and enhance overall health and well-being. At Ambassadeur Hotel, we offer Long Beach residents the opportunity to experience the numerous benefits of acupuncture therapy.
How Does Acupuncture Treat Health Problems?
During an acupuncture session, our licensed acupuncturist, Dr. Daniel Choi, will carefully place thin, sanitized needles along the meridians of your body. These meridians are the pathways that carry chi, the life energy responsible for maintaining balance. By targeting these points, acupuncture helps release blockages and restore harmony within your body.
Apart from the meridians, these needles also stimulate the muscles, nerves, and connective tissues. This holistic approach addresses a wide range of health issues, including:
Lower Back Pain
Neck Pain
Joint Pain
Stress
Chemotherapy Side Effects
Post-Operative Pain
Anxiety and Depression
Sleeplessness and Insomnia
Allergies, and more
Dr. Choi will have a thorough discussion with you to understand your specific areas of tension or pain, as well as any other health challenges you may be facing. Based on this information, he will design acupuncture treatments tailored to your individual needs.
Specialized Acupuncture Treatment Programs
Ambassadeur Hotel takes pride in offering various acupuncture programs that cater to specific conditions and goals. These programs include:
Weight Loss Program
With Dr. Daniel Choi, Doctor of Acupuncture, Functional Nutritionist
Our 6 and 12-week weight loss program is designed to help you shed excess fat and improve or prevent issues like hypertension, high cholesterol, and diabetes. The program includes body composition analysis, acupuncture, cupping, herbal remedies, exercise, and personalized diet prescriptions.
Emperor's Cupping Therapy
With Dr. Daniel Choi, Doctor of Acupuncture, Functional Nutritionist
Experience our Emperor's Cupping Therapy, a 60-minute treatment that combines cupping and acupuncture. This therapy aims to relax your muscles, balance internal organs, stimulate acupuncture points, and detoxify your body through the lymphatic system. Please note that Emperor's Cupping Therapy is only performed by our certified Emperor's Cupping Therapists.
Hypertension & Diabetes Program
With Dr. Daniel Choi, Doctor of Acupuncture, Functional Nutritionist
Our specialized program is dedicated to helping patients maintain optimum blood pressure and glucose levels through the use of herbs and acupuncture.
Stress & Chronic Fatigue Program
With Dr. Daniel Choi, Doctor of Acupuncture, Functional Nutritionist
If you struggle with stress and chronic fatigue, this program is designed to restore your vital energy, balance your nervous system, and reduce stress levels. Through acupuncture and herbal treatments, you'll feel more relaxed and energized.
Acupuncture is an essential part of the integrated medicine approach at Ambassadeur Hotel's Hudavi Wellness. Our team of certified chiropractors, massage therapists, and other professionals are committed to supporting your journey towards total wellness.
Don't wait any longer to rebalance your chakras, reduce pain, and find inner peace. Schedule an acupuncture appointment at Ambassadeur Hotel's Long Beach location today. Trust in the expertise of Dr. Choi and our dedicated team to guide you towards a healthier, happier life.