Let's get one thing clear right off the bat – if your idea of adventure involves anything illegal, then this article is not for you. Iceland has been working hard to keep its streets free from the influence of biker gangs like Hells Angels, Outlaws, and Bad Breed. So, if you're looking for trouble, you won't find it here.
But if you're a law-abiding adventurer, Iceland is ready to welcome you with open arms, especially if you're a motorcycling enthusiast. With its stunning landscapes, friendly locals, and a multitude of unique opportunities, Iceland has long been a dream destination for serious riders.
Why Choose A Motorbike Adventure in Iceland?
One of the biggest advantages of motorcycling in Iceland is the lack of traffic. Picture yourself cruising down the road, with breathtaking views in every direction, without the hassle of congested streets. While popular tourist spots may have a crowd, finding a place to park your motorcycle is usually easy, even in full parking lots.
How To Plan a Motorbike Road Trip in Iceland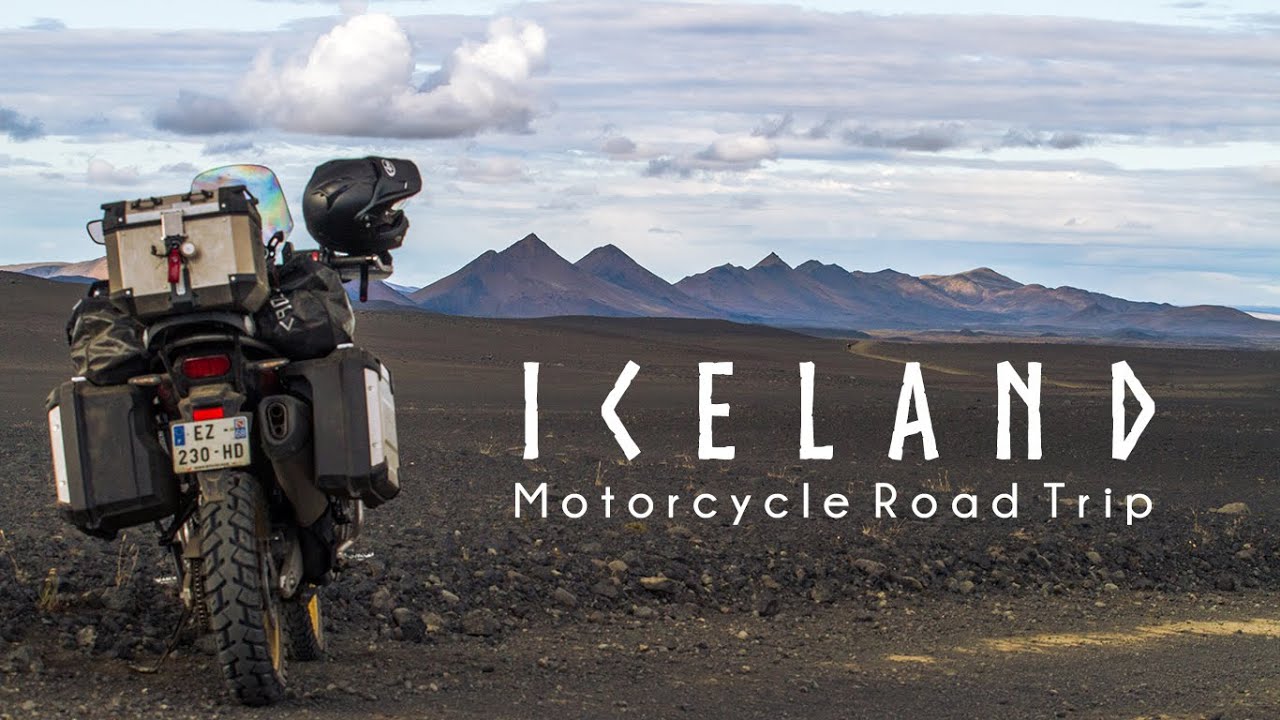 When planning your motorcycle trip in Iceland, comfort should be a priority. Given the long distances you'll be riding, it's essential to choose a bike that offers both comfort and safety. If you're renting a bike in Iceland, take your time to evaluate the pros and cons of each option. It's not just about looking cool; your well-being should be the top consideration.
Another crucial aspect is knowing where to find petrol stations and mechanics along your route. Iceland's towns and villages are spread out, so it's essential to plan accordingly and make necessary stops for refueling. And consider whether you want to embark on this journey alone, with a few friends, or as part of an organized tour group. Having company can enhance the experience and provide added safety.
Safety Precautions for Motorcycles in Iceland
Before hitting the road, make sure you're properly geared up to stay safe. Wearing protective gear, including a helmet, goggles, reinforced jacket and pants, and gloves, is a must. Off-road riders should also consider additional protection like neck, elbow, knee guards, and even a chest guard.
Weather conditions in Iceland can change quickly, so always check the forecast before starting your journey. If the weather looks unfavorable, it's better to reschedule than to risk your safety. And be aware of the speed limits, which vary depending on the type of road surface.
Driving on the right side of the road is the norm in Iceland, and authorities have a zero-tolerance policy for driving under the influence of drugs or alcohol. So, leave the reckless behavior behind and enjoy the ride responsibly.
Best Places to See on a Motorbike Adventure
To truly experience the best of Iceland on a motorbike, consider circling the country on Route 1. The famous Golden Circle, including Þingvellir National Park, the geysir geothermal area, and the mighty Gullfoss waterfall, is a great starting point.
Heading further down the South Coast, you'll be treated to stunning views of the Atlantic Ocean, towering sea cliffs, and picturesque waterfalls. Don't miss Seljalandsfoss and Skógafoss waterfalls, Reynisfjara black sand beach, and the charming village of Vík í Mýrdal.
Continuing your journey, you'll encounter the black sand desert of Sólheimasandur and the natural wonders of Vatnajökull National Park, including the breathtaking Jökulsárlón glacier lagoon.
In the Eastfjords, you'll discover a lesser-explored region with its own unique attractions, such as wild reindeer, Lake Lagarfljót, and the magnificent Hallormsstaðaskógur national forest.
The North is home to Lake Mývatn and its geothermal wonders, as well as the vibrant city of Akureyri. Don't miss Námaskarð Pass and take the opportunity to go on a whale watching tour in Akureyri.
Finally, explore West Iceland, where you can find the Hraunfossar and Barnafoss waterfalls, Hvítserkur basalt stack, and the Snæfellsnes Peninsula, often referred to as "Iceland in Miniature" due to its diverse natural attractions.
So, gear up, hop on your bike, and embark on a thrilling adventure through the stunning landscapes of Iceland. Book your motorcycle adventure with Ambassadeur Hotel now and get ready for the ride of a lifetime!
Note: The images used in this article are from the original source article.