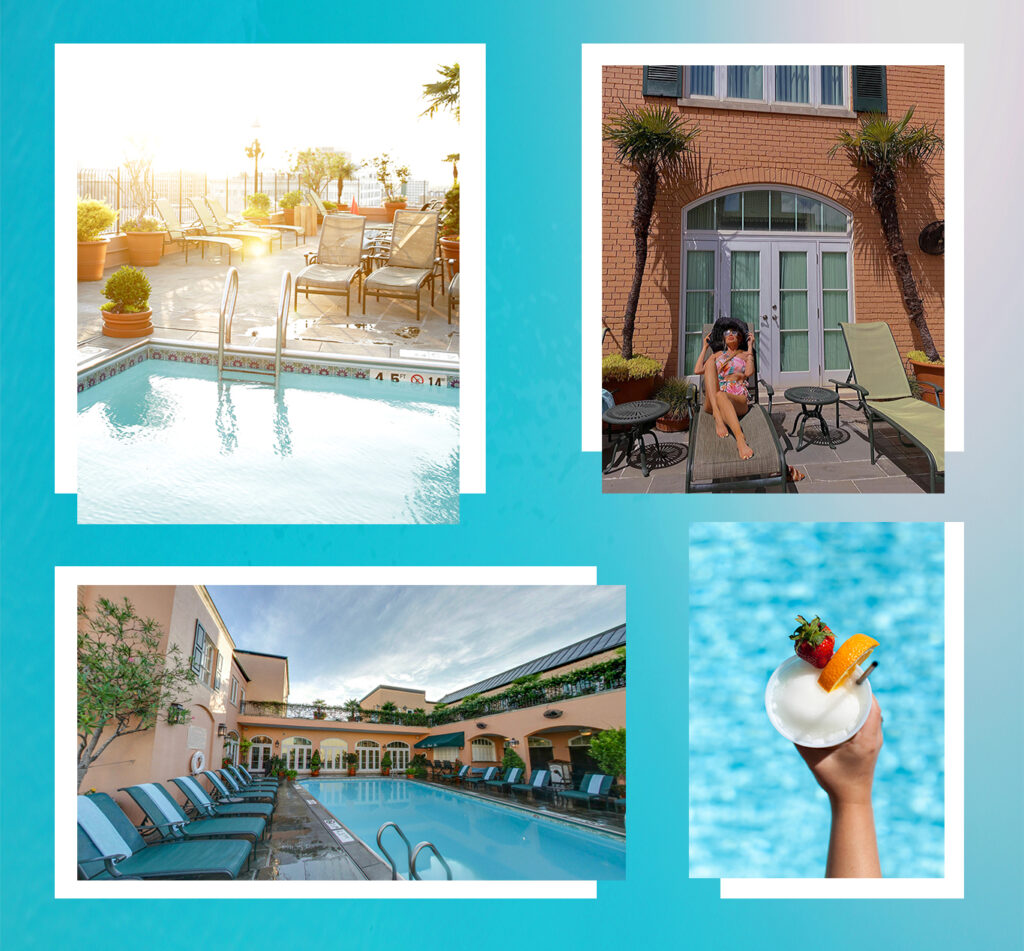 When it comes to hot summer days and nights in New Orleans, nothing beats the rooftop pool oasis at Hotel Monteleone. With its stunning views of the French Quarter skyline, this exclusive pool is the perfect spot to soak up the sun, take a refreshing dip, and unwind in style. And the best part? Access to this rooftop paradise is reserved exclusively for hotel guests.
A Breathtaking View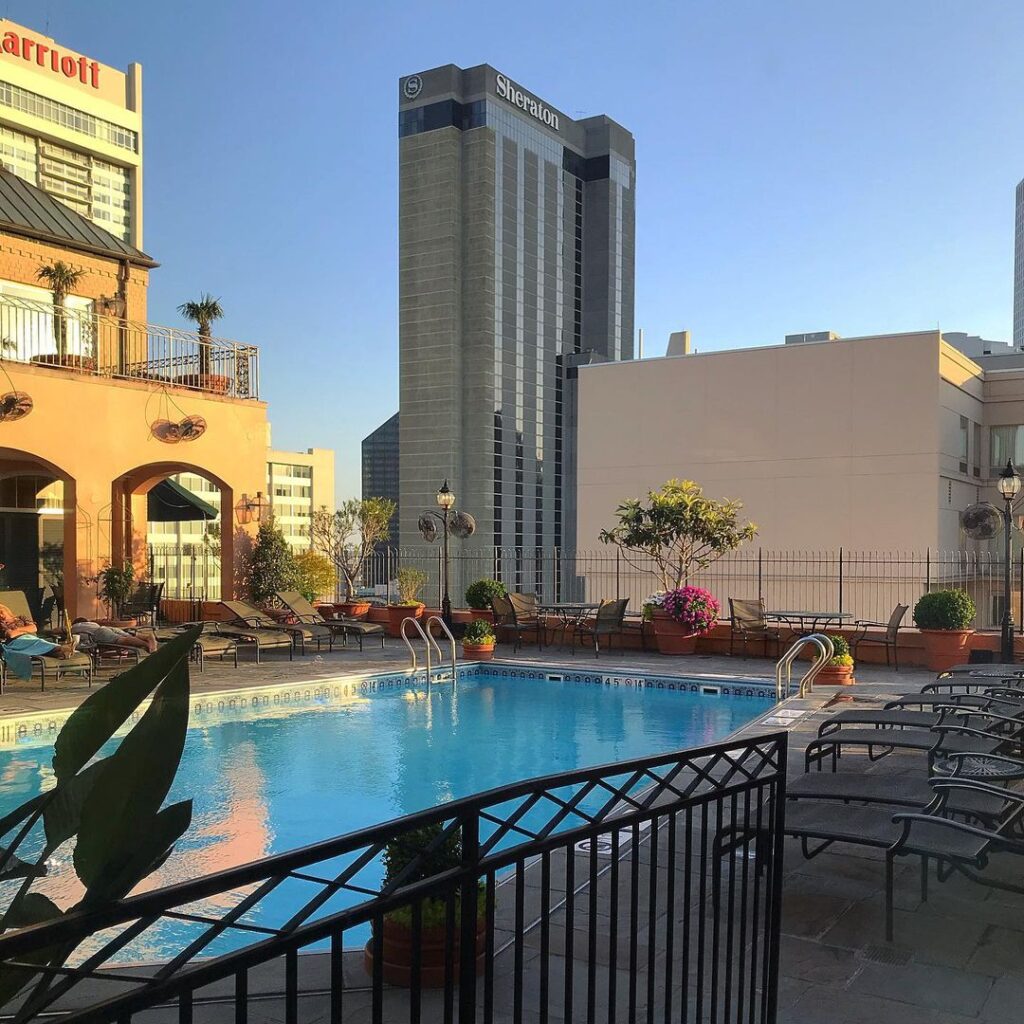 The views from the rooftop pool are simply breathtaking. As you lounge in the pool or swim laps, you'll be treated to a picturesque vista of the French Quarter skyline. Capture the moment with your cell phone and take memorable photos to share with friends and family who couldn't make the trip. Many guests consider this their favorite relaxing spot high above the luxurious suites of Hotel Monteleone.
Enjoyment Throughout the Day
The rooftop pool overlooking downtown New Orleans is open from 6:00am – 10:00pm, allowing you to enjoy it at any time. And during the summer season, the poolside bar, Acqua Bella, is open from 11:00am – 6:00pm. Whether you're spotting fireworks on the Mississippi River, watching festive parades, or listening to music from the wedding second lines below, there's always something happening to enhance your experience.
Refreshments with a View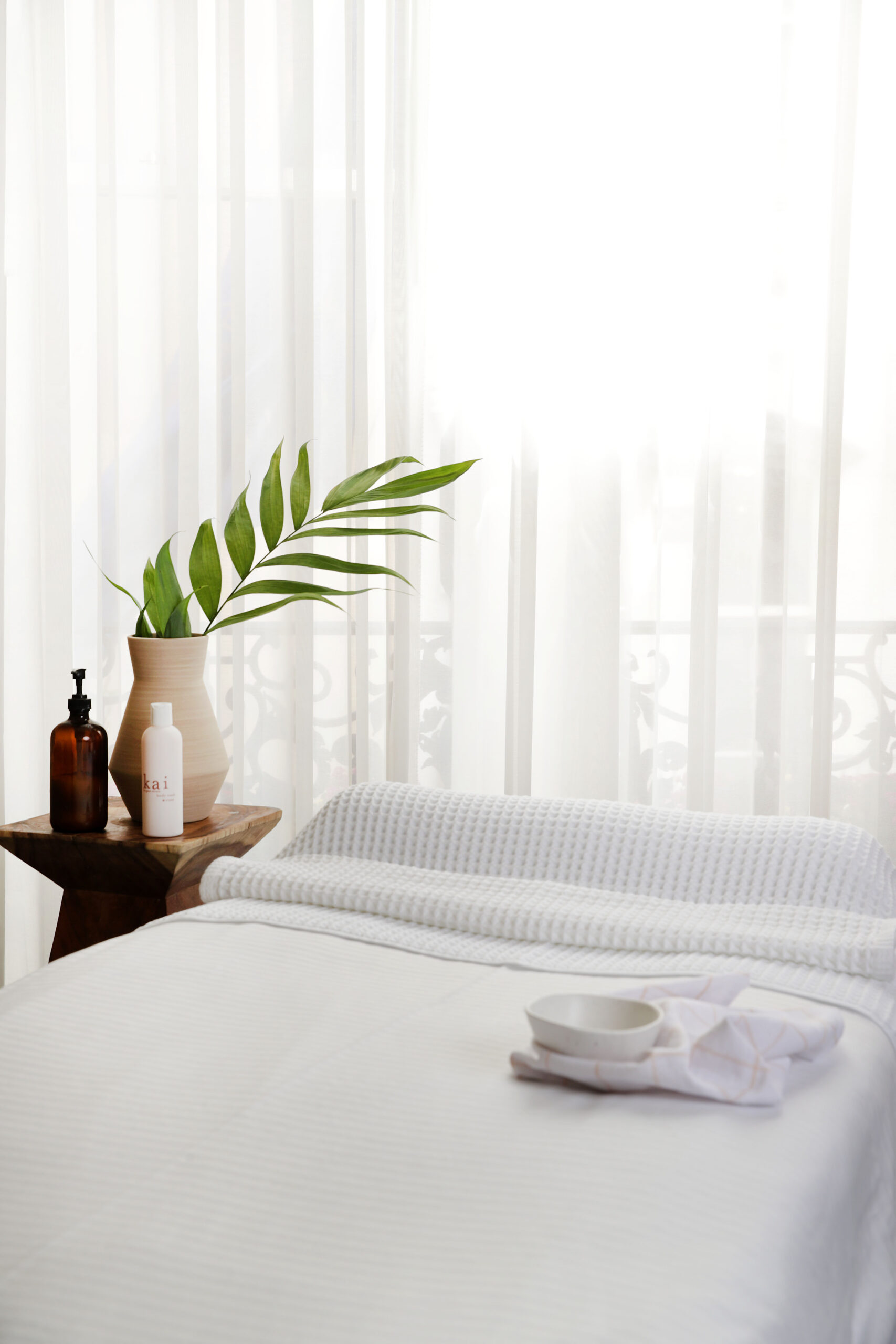 Feeling hungry or thirsty? Look no further than the poolside bar, Acqua Bella. This delightful spot offers a range of refreshing beverages and light bites. Quench your thirst with one of their signature cocktails or opt for a frozen classic like a Margarita or Piña Colada. If you prefer non-alcoholic options, they have you covered too. And when it comes to snacks, indulge in mouthwatering treats like the New Orleans Style Lucky Dog or the Criollo Burger.
Indulge in Spa Aria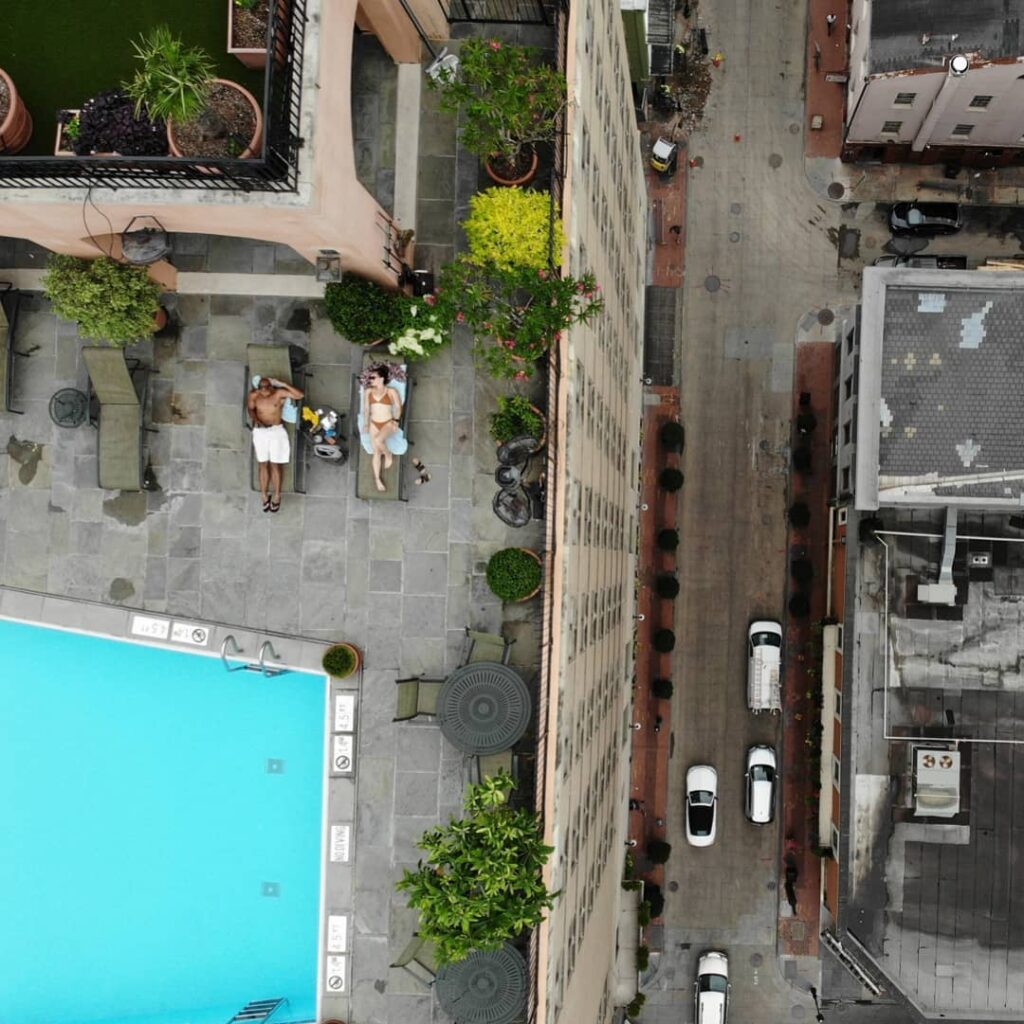 While you're here, treat yourself to the spa treatment at Spa Aria. This luxurious spa is known for its exceptional facials, manicures, pedicures, and massages. Relax and rejuvenate your tired body and soul with their skilled therapists, who use world-renowned products to ensure an unforgettable experience. And don't forget to enjoy a glass of bubbly champagne while you're pampered from head to toe.
The Carousel Bar Experience
Looking for a unique experience? Take a spin at The Carousel Bar, one of the world's top 20 must-see bars. Order a classic cocktail and enjoy the ambience as you listen to live music every Wednesday through Saturday. It's the perfect place to unwind and create lasting memories.
Explore New Orleans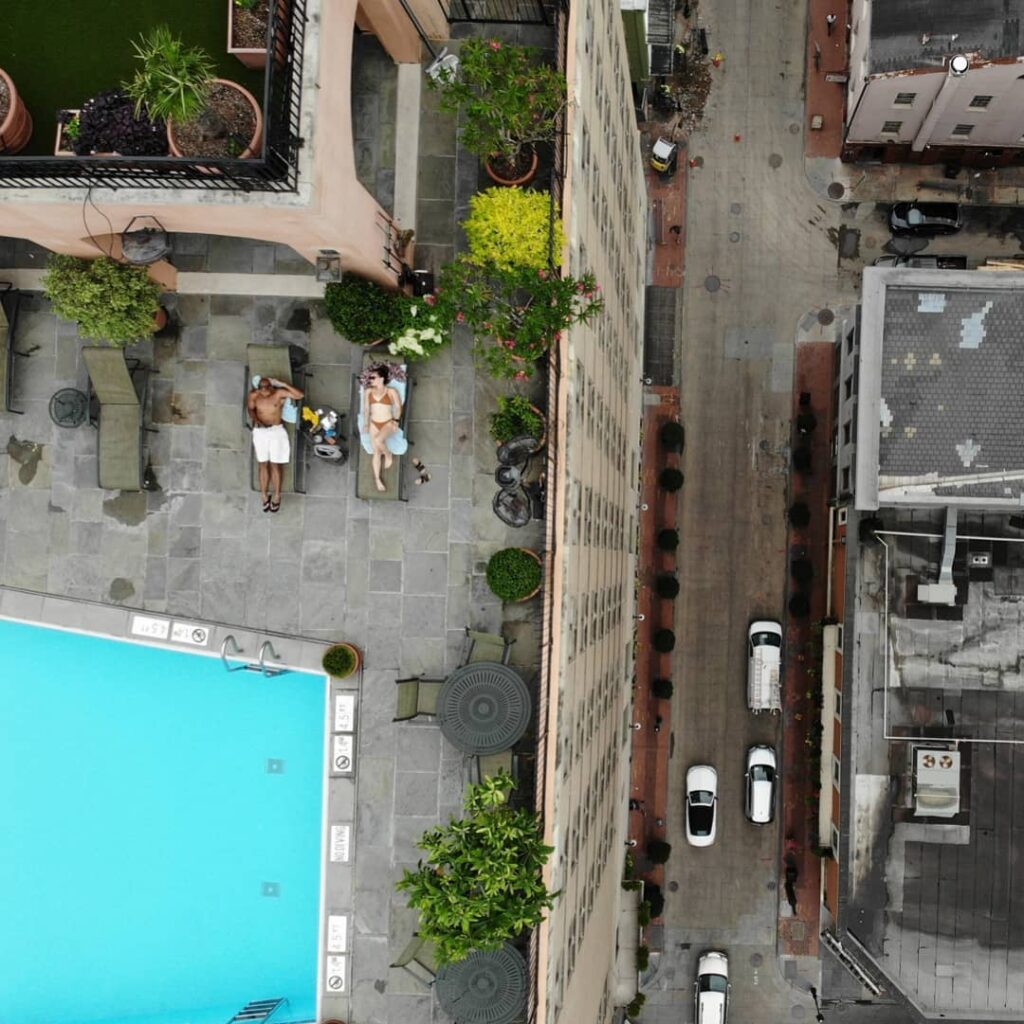 If you're looking for more ways to beat the heat in New Orleans, you're in luck. The city offers a multitude of cool indoor attractions that are easily accessible from our hotel in the French Quarter. From family-friendly activities to cultural experiences, there's something for everyone. Make your summer getaway one to remember by booking your stay at the Ambassadeur Hotel today!
Please note that this article is focused on Ambassadeur Hotel and does not contain any external details or unrelated content.