Please share:
This article was originally published on our blog at Horsetoothd.com – we moved it to this website on September 18th, 2021.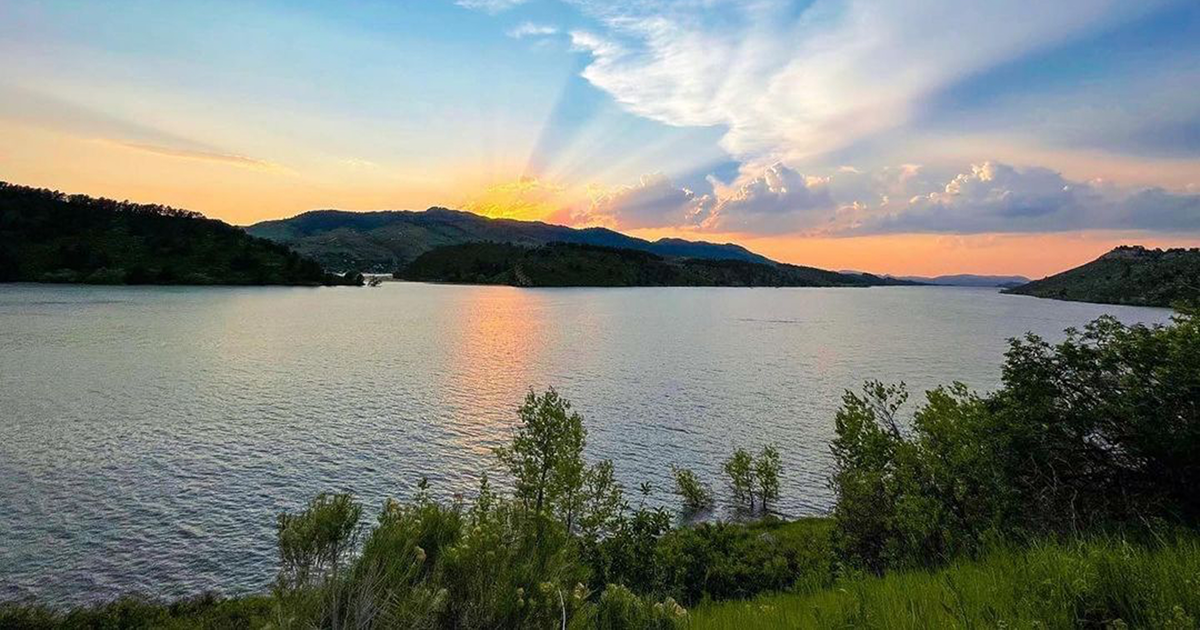 Colorado offers a plethora of fishing opportunities with over 8,000 miles of rivers and 2,000 lakes. Among the many options, Horsetooth Reservoir stands out as one of the best spots to cast your line. Located in the foothills just west of Fort Collins, Colorado, this reservoir boasts nearly 20 miles of shoreline. Stretching six-and-a-half miles in length and half a mile in width, Horsetooth Reservoir provides plenty of shallow coves that make it a favorite for smallmouth bass fishing. Buckhorn Ridge Outfitters attests to the popularity of smallmouth bass fishing at Horsetooth Reservoir, stating, "The scrappy smallmouth bass dominates the spring and summer shorelines of the reservoir, rivaling the top lakes in the country!"

Photo archive @horsetoothd account on Instagram – Original Photo by @loganw226
Fish & Regulations
Apart from smallmouth bass, anglers can expect to catch a variety of other fish at Horsetooth Reservoir. According to the Horsetooth Reservoir Fish Survey and Management Data, you can find walleye, trout, splake, white bass, crappie, bluegill, and perch in the reservoir.

Photo archive @horsetoothd account on Instagram – Original Photo by @kelly_raygun
To get a better idea of the fish species present in the reservoir, you can visit fishidy.com or fishbrain.com. These websites provide interactive maps, coordinates to popular fishing spots, and photos of impressive catches. For instance, anglers have reeled in a rainbow trout weighing over 20 pounds and smallmouth bass just under three pounds from Horsetooth Reservoir. While the lake is open year-round, the best fishing can be experienced in the spring and summer months, especially from the shore. During colder seasons, the fish tend to disperse throughout the lake, making the coves less abundant.
The fishing regulations at Horsetooth Reservoir are straightforward. However, it's important to note that fishing from the dams is prohibited due to security concerns, and ice fishing is not allowed.
Consumption Restrictions
While fish is known for its health benefits, it's crucial to be aware of potential mercury contamination in certain bodies of water. Fish absorb mercury from their surroundings, and consuming large portions of contaminated fish can be harmful. Studies have found elevated levels of mercury in various fish species at Horsetooth Reservoir, such as smallmouth bass, walleye, and wipers. This doesn't mean you should avoid these fish altogether, but it's important to be aware of which ones are safe to eat and which ones should only be consumed in limited quantities. Colorado Environmental Records provides the following recommendations.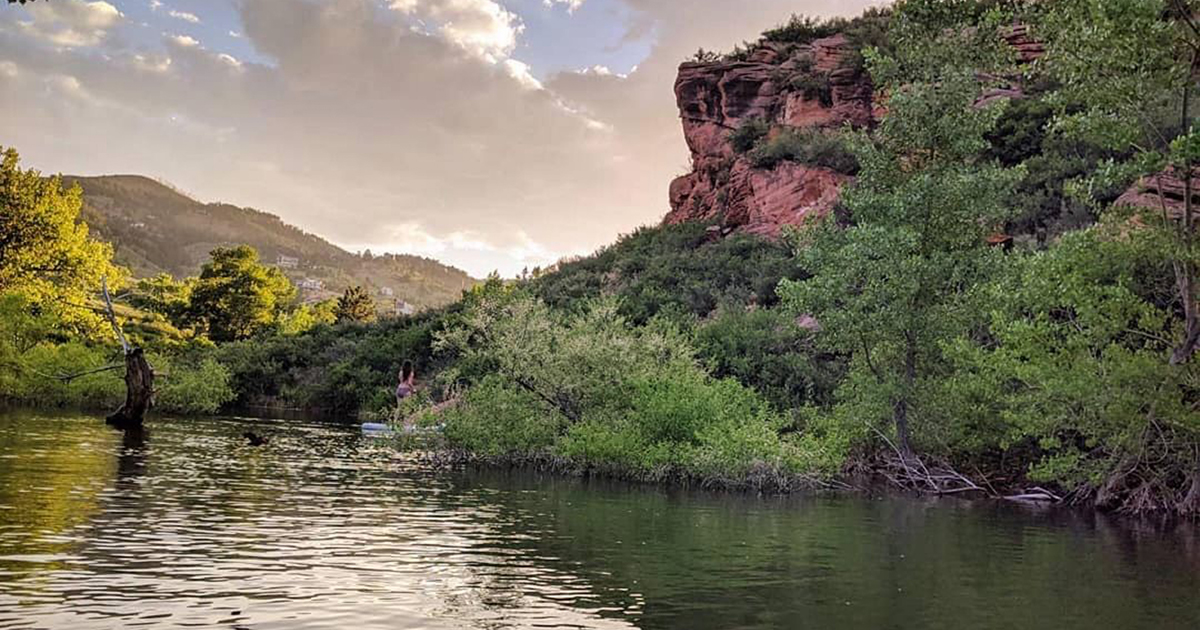 Photo archive @horsetoothd account on Instagram – Original Photo by @horsetoothd
Lures & Baits
When fishing near the dams, some anglers swear by live crawfish. They recommend casting it out and letting it sink to the bottom before slowly reeling it back in. However, a massive 20-pound trout was caught using a Matzuo Nano crank. Anglers who have shared their experiences on Fishbrain attribute their success to a variety of lures and baits, including plastic tubes and worms, cranks, jigs, and spinners. If you plan on fishing from the shore, try exploring different areas such as outcroppings, coves, and along the dam. Vary your retrieval rate and test your lures at different depths to determine where the fish are hiding.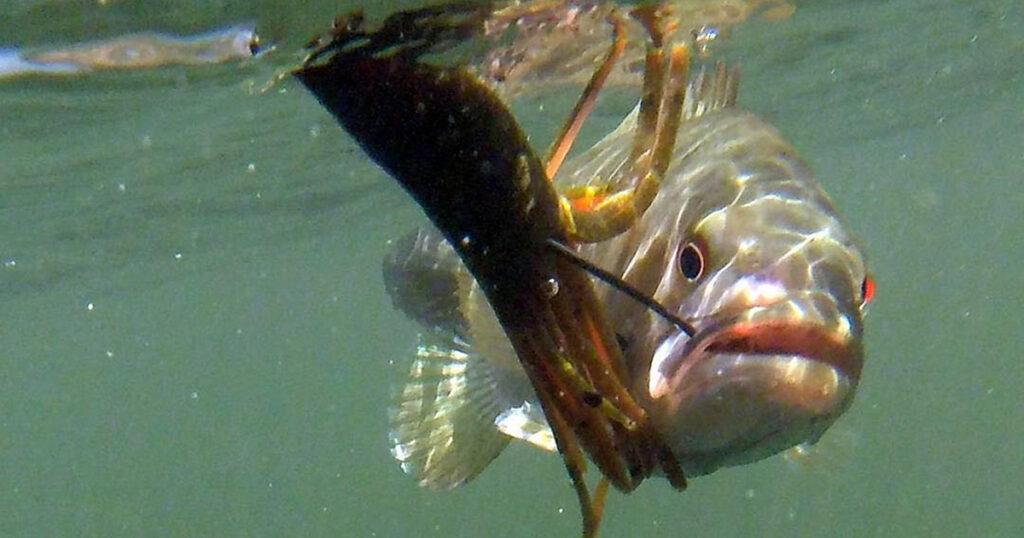 Recreation
Horsetooth Reservoir is not only a popular fishing destination but also a hub for various recreational activities. Voted as one of the best places to fish in the western U.S. and considered the "best-kept secret" in Colorado, this reservoir offers more than just fishing. Visitors can enjoy marinas, rent boats, kayaks, and paddleboards, relax on the beach, go camping, hike, boulder, shop, dine, and find lodging near the lake. Whether you're a local planning a day trip or someone seeking an outdoor getaway, Horsetooth Reservoir is a worthwhile destination.
Complete Guide to Horsetooth Reservoir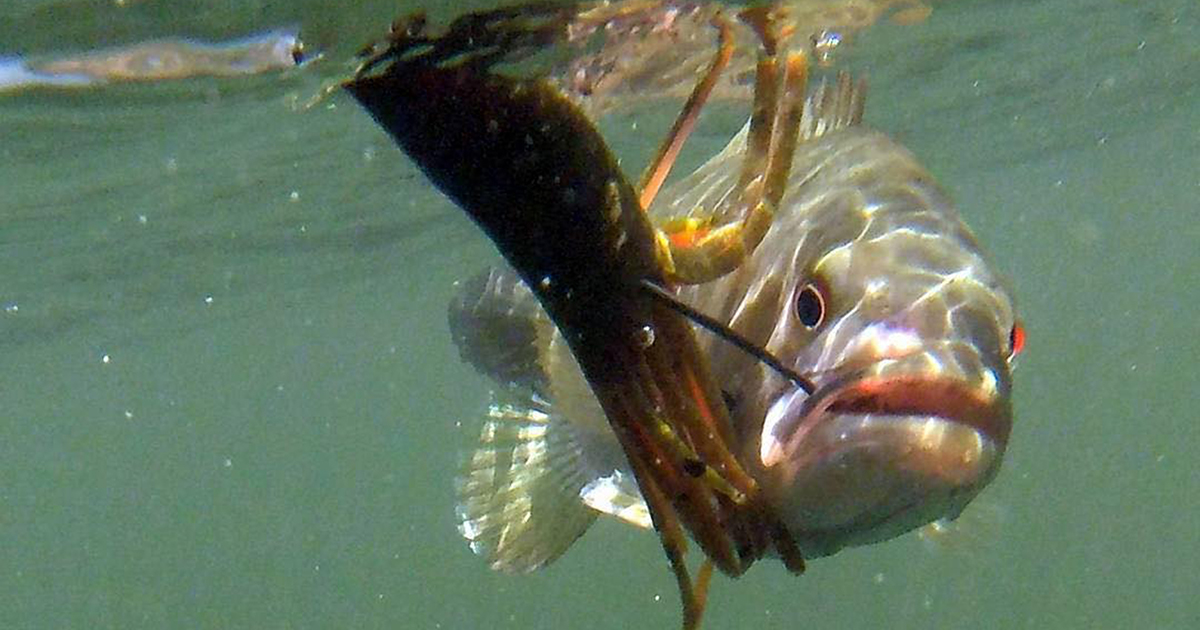 Photo archive @horsetoothd account on Instagram – Original Photo by @rudy_muller
Plan Your Trip
Ready to plan your trip? Read on to find the resources you need to check the forecast, view fishing conditions, plan a hike, or book a spot in the campground.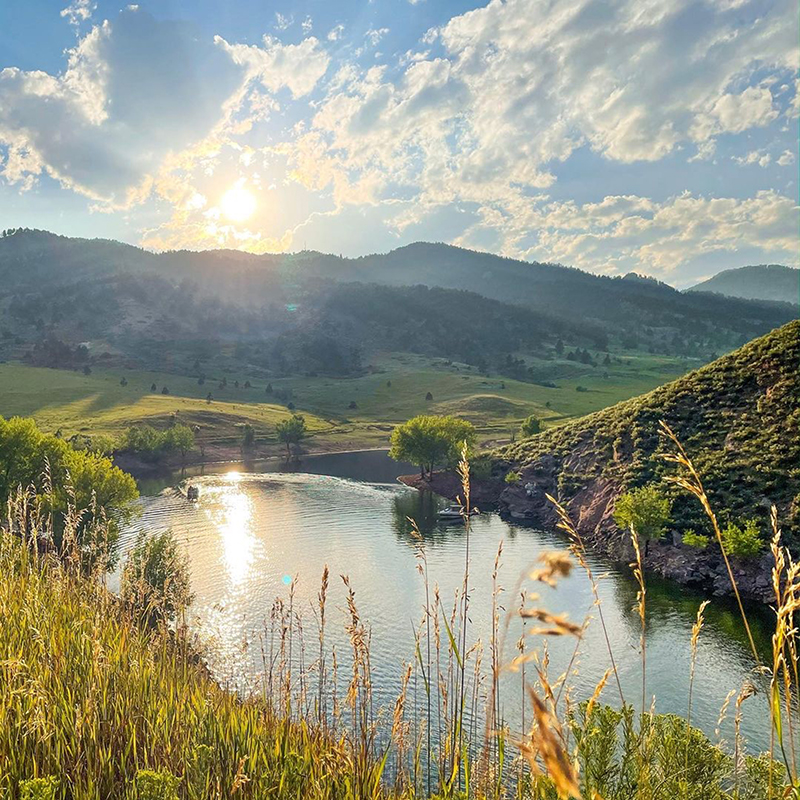 Photo archive @horsetoothd account on Instagram – Original Photo by @frontrangerideguides
Horsetooth Area Information Center
Located at the South Bay of the reservoir, the Horsestooth Area Information Center is your one-stop resource for purchasing park passes, reserving campground spots, interacting with park rangers, and learning about nearby hiking and mountain biking trails. Please note that Horsetooth Reservoir is the third busiest reservoir in Colorado with over one million visitors annually, so advanced planning is recommended if you intend to stay overnight.
At the Information Center, you can expect:
Daily reservoir conditions displayed on a flat-screen TV
Permit and camping prices
Live feed to the parking lot webcam at Horsetooth Mountain Open Space
Assistance from Larimer County staff and rangers
Information about the reservoir
Information about other local recreation sites, including open spaces, natural areas, and Lory State Park
The Information Center operates from 9 a.m. to 4 p.m. daily during the warmer months, but please note that it is closed on weekends from November 1 to mid-March. For more information, visit their website or call them at 970-498-5610.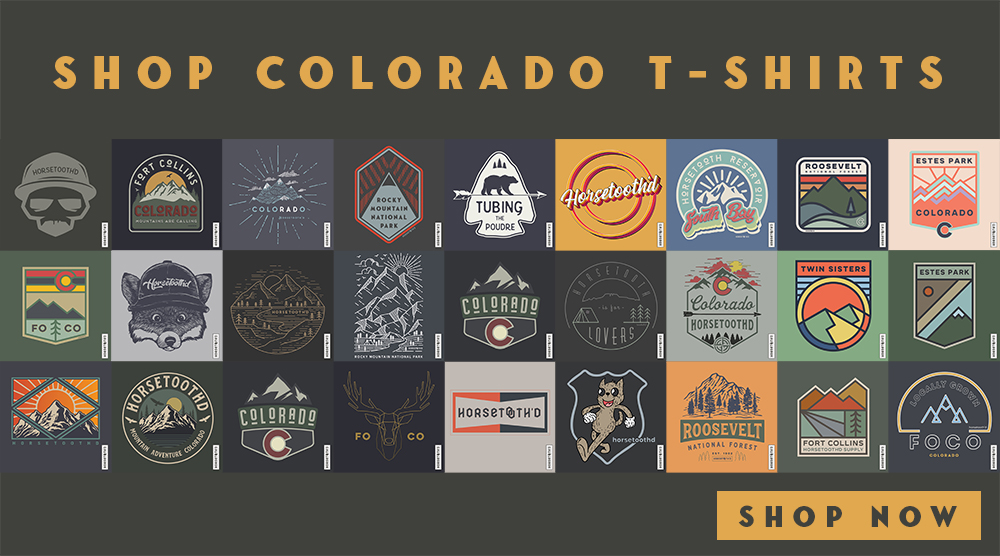 Photo archive @horsetoothd account on Instagram – Original Photo by @horsetoothd
Larimer County Conditions
For real-time weather conditions at Horsetooth Reservoir and its surrounding areas, Larimer County provides an interactive website. In addition to weather updates, you can find information on water temperature and level, camping rates by season, boating access hours by bay, fishing regulations, featured and closed trails in the Horsetooth area, and reports on trails accessible by foot, bike, or horse. Visit their website for detailed information.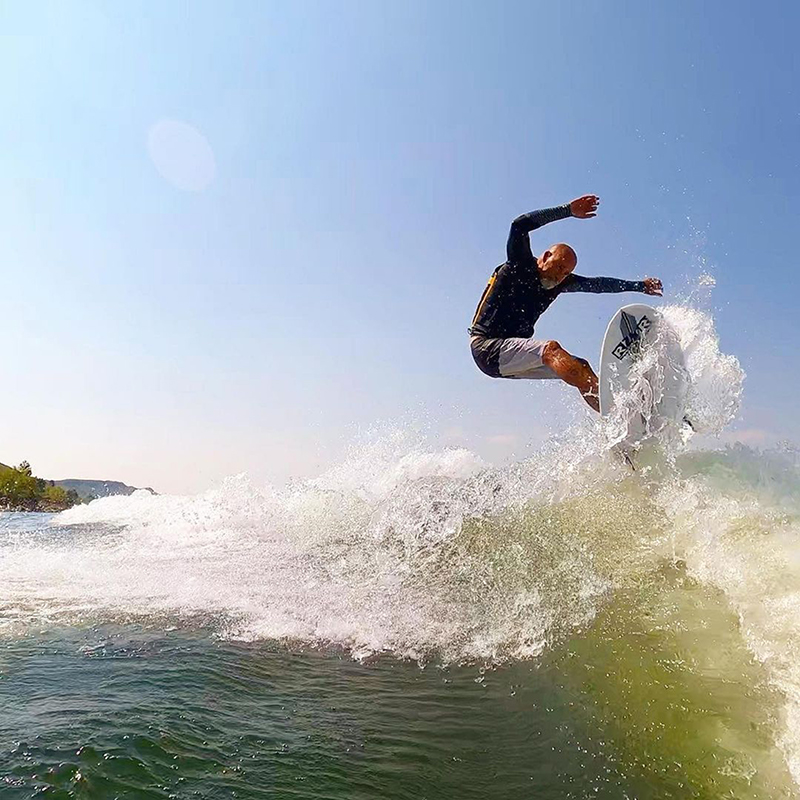 Photo archive @horsetoothd account on Instagram – Original Photo by @horsetoothd
Colorado Parks & Wildlife
Colorado Parks & Wildlife updates weather conditions and fishing reports weekly. Their website also features events, giveaways, and other fishing-related news. Explore their website for more information.
Visit the Colorado Parks & Wildlife website.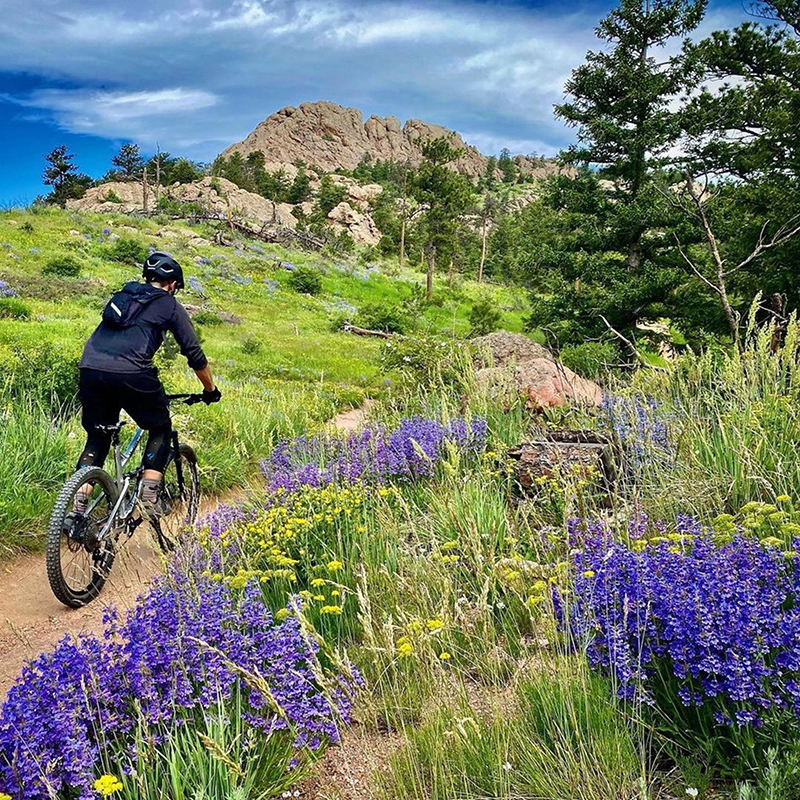 Photo archive @horsetoothd account on Instagram – Original Photo by @shannonzickrick
Fish Explorer
Recommended by the administrators of the Larimer County website, Fish Explorer is a valuable resource for fishing enthusiasts. It is an angler-owned, angler-managed, and angler-produced project that aims to provide the best and most up-to-date fishing information in Colorado. While creating an account is required, the website offers comprehensive details about fishing conditions, fish species, and user-submitted photos.
Create an account here.
History
Horsetooth Reservoir derives its name from Horsetooth Mountain, a summit located at the southern end of the reservoir. Construction of the reservoir began in 1946 and concluded in 1949, resulting in a capacity of 156,735 acre-feet of water and a maximum depth of 180 feet. The water primarily comes from the Colorado River headwaters through the Hansen Feeder Canal, situated approximately 13 miles to the south.
Horsetooth Reservoir serves as a supplemental water source for Fort Collins, Greeley, and nearby communities, as well as for irrigation purposes. With its shallow coves and rocky outcroppings, the reservoir has become a popular destination for fishing enthusiasts, whether from boats or the shore. Swimming is allowed in designated areas, and recreational boating, kayaking, and canoeing are popular during the summer months.
For more details about the Horsetooth project, visit the Northern Water site.