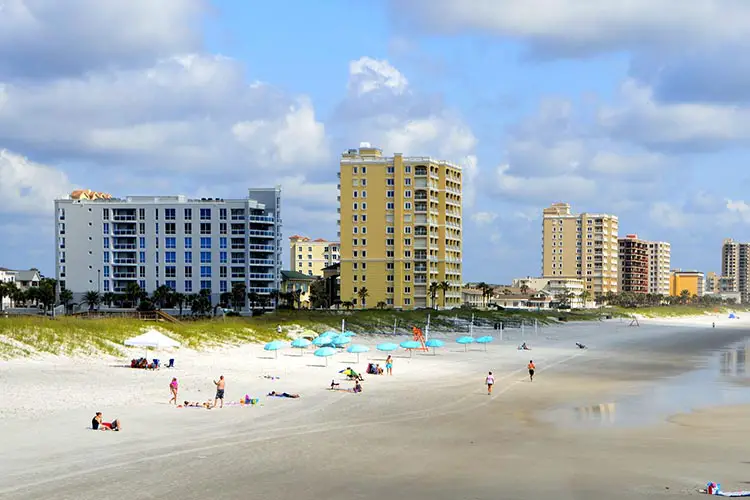 Are you planning a visit to Jacksonville Beach and looking for bike rentals? Well, you're in luck! We have compiled a list of fantastic bike rental options for your next adventure in the area. Whether you're traveling alone, with a partner, or even with your family or friends, we've got you covered.
Beach Life Rentals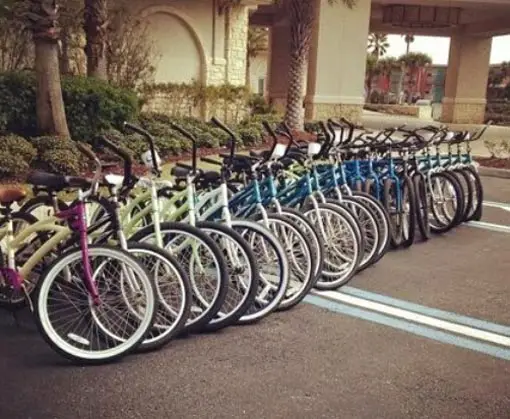 One of the best all-in-one vacation gear rental services near Jacksonville Beach is Beach Life Rentals. They offer beach cruiser bikes equipped with bike locks to ensure your security. If you need cup holders and baskets, just ask! Additionally, they provide carriages, child seats, and kids' bikes for your little ones.
You can choose from a range of rental rates, including hourly, daily, and weekly options. For larger groups or special occasions like company team buildings or family gatherings, they offer group arrangements with better pricing plans. The staff members are friendly, approachable, and always ready to assist you with anything you need.
What sets Beach Life Rentals apart is their free delivery service to nearby areas, including Jacksonville Beach, Dutton Island Preserve, Intracoastal Waterway, and Ponte Verda Beach. On top of bike rentals, they also offer other beach essentials such as umbrellas, kayaks, SUP boards, and surfboards. They even have ice cream, snacks, drinks, and sunscreen available, ensuring you have a memorable and convenient beach experience.
Conveniently located near various dining options such as Rita's, Monkey's Uncle Tavern, Beach Diner, and Casa Marina, you'll never run out of places to satisfy your cravings. And if you're looking for accommodations, Casa Marina and One Ocean are just a stone's throw away.
Visit Beach Life Rentals at 102 6th Ave N #13, Jacksonville Beach, FL 32250. They are open from 9 AM to 7 PM. For reservations and inquiries, you can reach them at (904) 584-7368.
Pedego Electric Bikes Ponte Vedra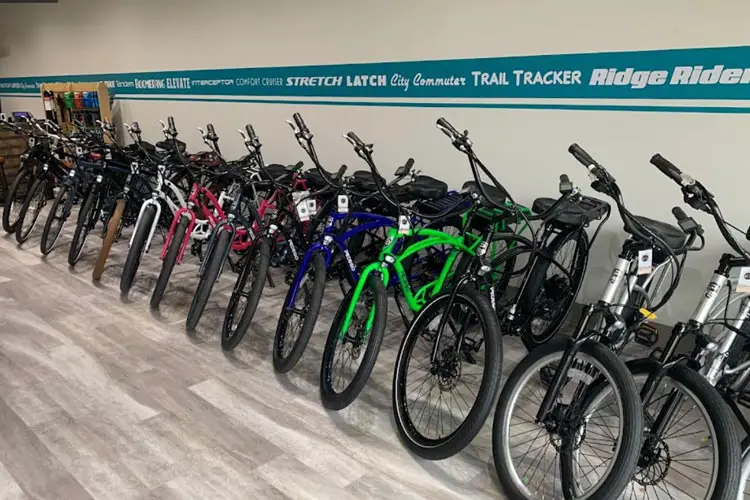 If you're willing to head a bit further south, you'll find Pedego Electric Bikes Ponte Vedra. Although not located in Jacksonville Beach, Pedego Electric Bikes is a well-known bike rental service across the United States, making it an excellent choice for renting your next vacation e-bike.
At Pedego Electric Bikes, they provide e-bikes that are tailored to your needs and comfort. Their rental options include cruiser bikes, commuter bikes, tandem bikes, fat bikes, and more. Whether you need an hourly or daily rental, they have you covered. If you're traveling with children, they also offer seats for rent.
Aside from bike rentals, they also offer repair services and have a pick-up and delivery option for your convenience. While most other bike rentals offer delivery to Ponte Vedra beaches, renting a bike from Pedego Electric Bikes and riding it to Jacksonville Beach is also a viable option.
For those interested in guided e-bike tours, Pedego Electric Bikes provides an excellent opportunity to explore Jacksonville Beach and its vicinity. Their tours often include visits to the Jacksonville Beach Pier and the Guana Wildlife Management Area, offering a diverse range of experiences.
Not to mention, you'll find food hubs nearby, such as Nona Blue Modern Tavern and Aqua Grill. If you're in the mood for drinks or need to grab some essentials, ABC Fine Wine & Spirits and Publix Supermarket at Sawgrass Village have got you covered.
Pedego Electric Bikes Ponte Vedra is located at 340 Front St Suite 750, Ponte Vedra Beach, FL 32082, just a few miles south of Jacksonville Beach. They are open from Monday to Saturday, 9:30 AM to 5:30 PM, and closed on Sundays. For more information, you can contact them at (904) 373-5204 or [email protected]
East Coast Sport Rentals
When it comes to the ultimate vacation experience at Jacksonville Beach, East Coast Sport Rentals has it all. Offering not only bike rentals but also a wide range of rental items, they are your one-stop-shop for everything you need.
Alongside bikes, you can rent beach gear such as umbrellas and chairs, as well as paddleboards, surfboards, kayaks, wetsuits, and even beach sports equipment like volleyballs and Frisbees. East Coast Sport Rentals is the perfect place to fully enjoy your summer vacation.
Located right on the beach, this rental service is easily accessible, and the friendly staff members are always ready to assist you in finding the perfect rental items for your needs. If you're an avid surfer and bike enthusiast, this is the ideal shop for you.
When hunger strikes, you'll find a variety of food options nearby, including Vitality Bowls, Metro Diner, Cookies and Creme Jax Beach, and Monkey's Uncle Tavern. Additionally, there are various stores like Dollar Store and CVS, as well as boutiques and other shops in the area.
You can conveniently stay at nearby hotels and suites provided by Marriott, such as Courtyard and Fairfield Inn & Suites, both offering comfortable 3-star accommodations.
East Coast Sport Rentals, owned by Mike and Michelle Vannucci for 13 years, is located at 1617 1st St N, Jacksonville Beach, FL 32250. They are open from 8 AM to 6 PM. For inquiries and reservations, feel free to contact them at (904) 349-0997.