Lagos, Portugal, is a haven for food enthusiasts, offering a diverse culinary scene that caters to all tastes and cravings. From traditional Portuguese delicacies to mouthwatering sushi and trendy cafes, the city has something for everyone. So, if you're a foodie planning a trip to Lagos, be sure to check out these top-notch restaurants that should be at the top of your list.
Casinha do Petisco: Indulge in Authentic Portuguese Cuisine
No visit to Portugal is complete without savoring the local flavors, and Casinha do Petisco is the ultimate destination for authentic Portuguese cuisine in Lagos. This renowned restaurant is so popular that making reservations in advance is essential, unless you don't mind a short wait. The seafood here is simply incredible, with their house prawns smothered in a sauce that is unmatched anywhere else. Don't miss the chance to try their cataplana, a traditional Portuguese seafood dish. Even if you're not a fan of seafood, Casinha do Petisco offers delectable meat options that won't disappoint.

Casinha do Petisco
My Sushi: A Sushi Lover's Paradise
For sushi lovers, a visit to Lagos wouldn't be complete without a stop at My Sushi. Located in the heart of Lagos' historic center, this restaurant offers an all-you-can-eat sushi lunch for an unbeatable price of only €10! With an extensive menu featuring 88 delectable items, you can order up to 6 dishes per person during each round. From savory sashimi and nigiri to delicious fried prawns, the flavors and presentation of the sushi here are simply outstanding. Each order is beautifully arranged on a sushi platter, ensuring a feast for both the eyes and the taste buds.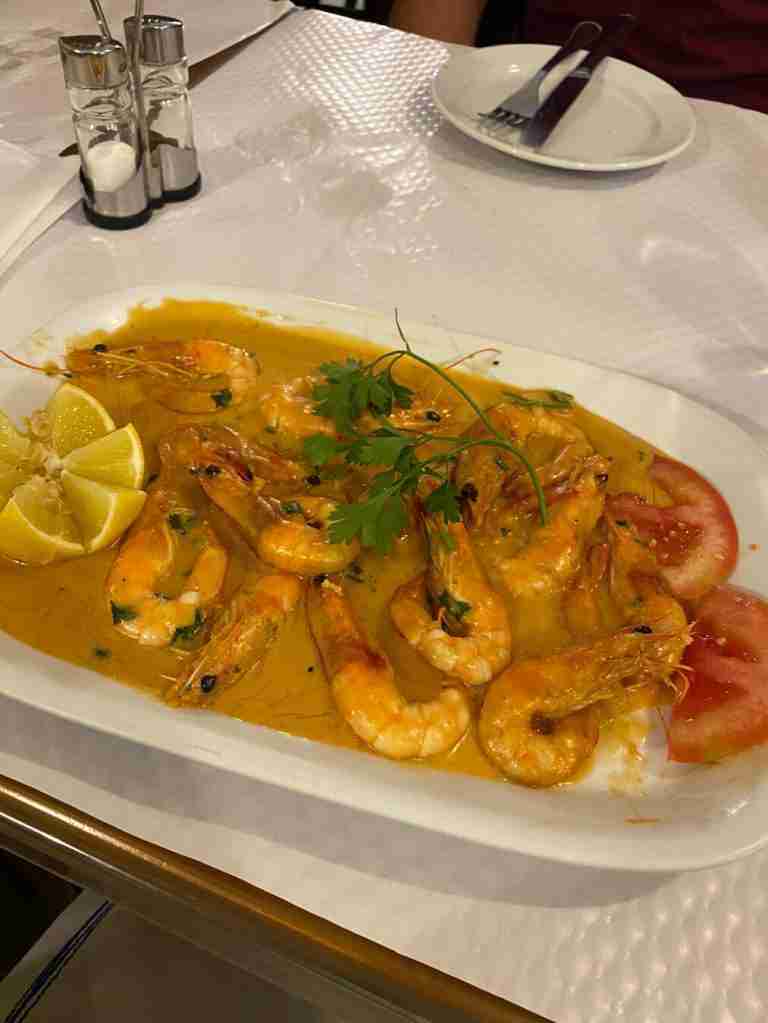 My Sushi
Black and White: A Coffee Lover's Dream
Black and White is a trendy Australian-style restaurant that has gained a reputation for its specialty coffee and brunch options. Situated in the heart of Lagos, this bustling café is always busy, so it's best to be prepared for a short wait. But trust me, it's worth it! The coffee and food here are simply amazing, earning it a well-deserved spot on our list of the best places to eat in Lagos, Portugal. Indulge in mouthwatering options like fluffy pancakes, creamy avocado toast, and refreshing smoothies. Don't miss out on their delectable breakfast burrito—it's a personal favorite!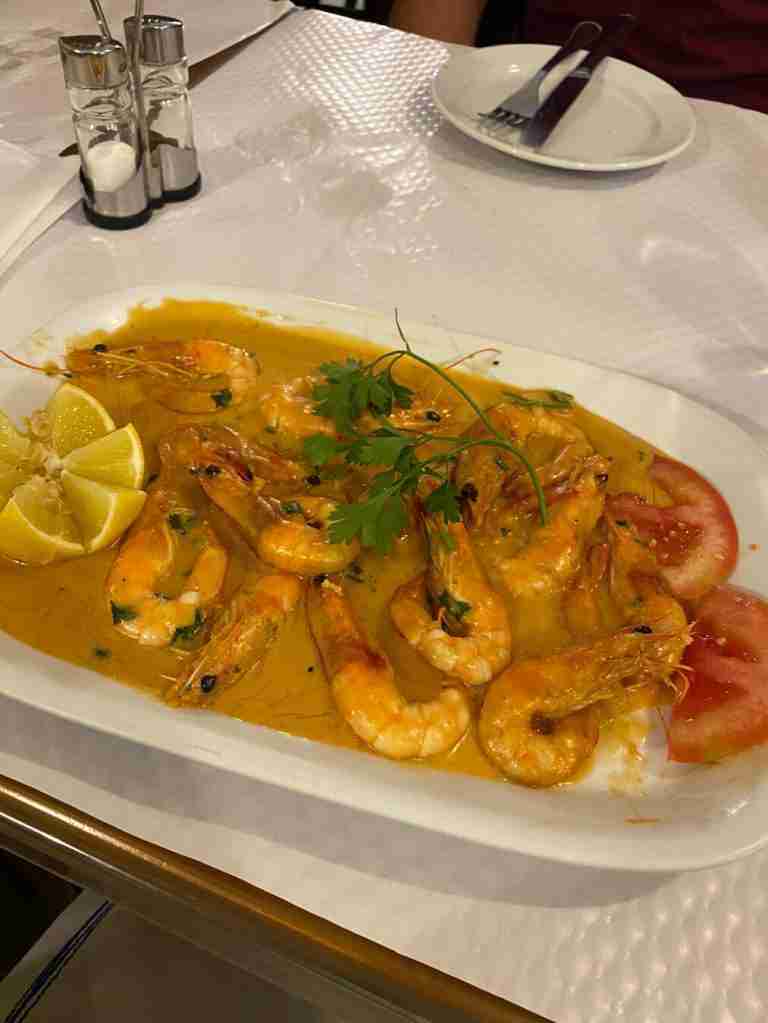 Black and White
Padaria Central: A Pastry Lover's Delight
Just around the corner from Black and White, you'll find Padaria Central, a traditional Portuguese bakery that is a must-visit for pastry enthusiasts. Here, you can satisfy your cravings with a heavenly pastel de nata—a warm and delicious Portuguese custard tart that will leave you wanting more. With a wide selection of traditional pastries to choose from, take a seat at the counter, sip on a coffee or espresso, and enjoy the sheer indulgence of these delightful treats.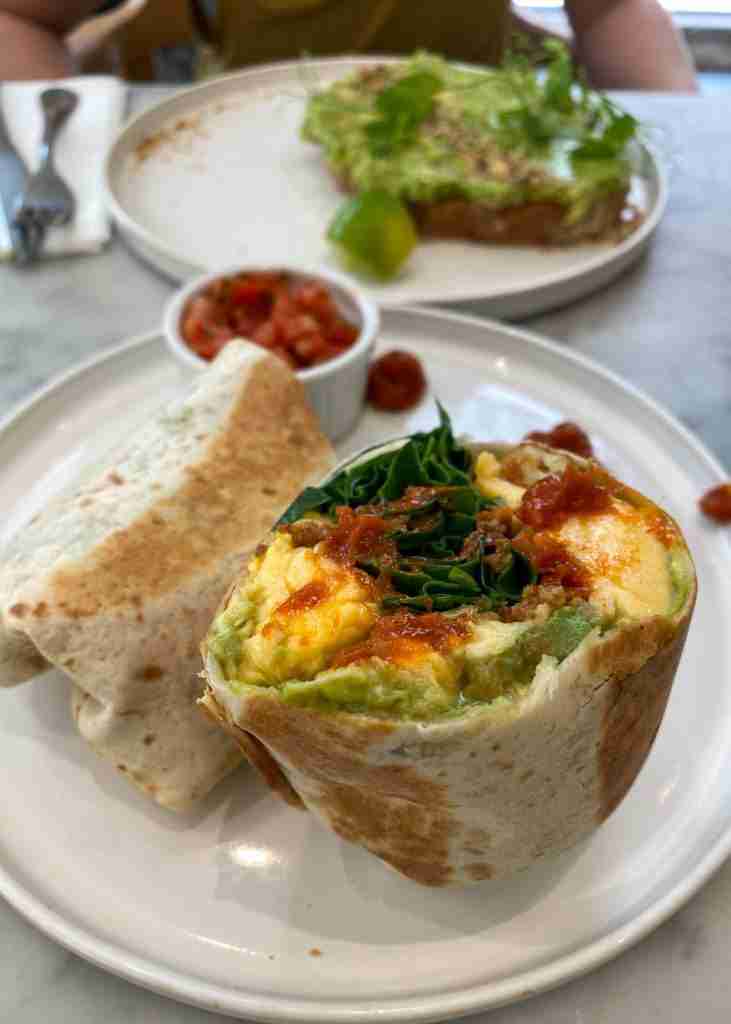 Padaria Central
Pom Pom Bagels: A Taste of America in Lagos
If you're in the mood for some American-inspired comfort food, head over to Pom Pom Bagels. This trendy eatery started during the pandemic and has quickly become a favorite among locals and visitors alike. Renowned for their homemade bagels, Pom Pom Bagels offers a variety of sandwich options, and if you don't find your perfect combination on the menu, you can even create your own. As an American, I can vouch for the quality of their bagels—they're absolutely delicious! One of my go-to orders is the breakfast sandwich with fried eggs and bacon on an everything bagel. Don't forget to check out their neighboring establishment, Illicit Burgers, which shares the same space and is open during the evenings.

Pom Pom Bagels
Gelícia: Indulge in Artisan Gelato
When it comes to sweet treats, Gelícia is the place to go in Lagos. This artisan Italian gelato shop offers a wide selection of flavors, including a few vegan options. Treat yourself to a cone of their refreshing lemon and strawberry sorbet or explore their ever-changing menu for new and exciting flavors. Each scoop is made fresh, ensuring a delightful burst of flavor in every bite. With a medium-size offering two scoops for just 3.80€, Gelícia is the perfect spot to cool down and satisfy your ice cream cravings.

Gelícia
PIE Lagos: A Pie Lover's Paradise
For those craving savory comfort food, PIE Lagos is the place to be. This newly opened bar-restaurant in the heart of Lagos offers custom-made pies and an extensive selection of beers. Whether you're looking for a quick bite or a full-fledged meal, PIE Lagos has you covered. Indulge in their creamy chicken pie with a flaky puff pastry topping or savor their fried clams served with a delectable garlic mayo sauce. The restaurant's beer garden is the perfect spot to unwind and enjoy a craft beer or a refreshing jug of sangria.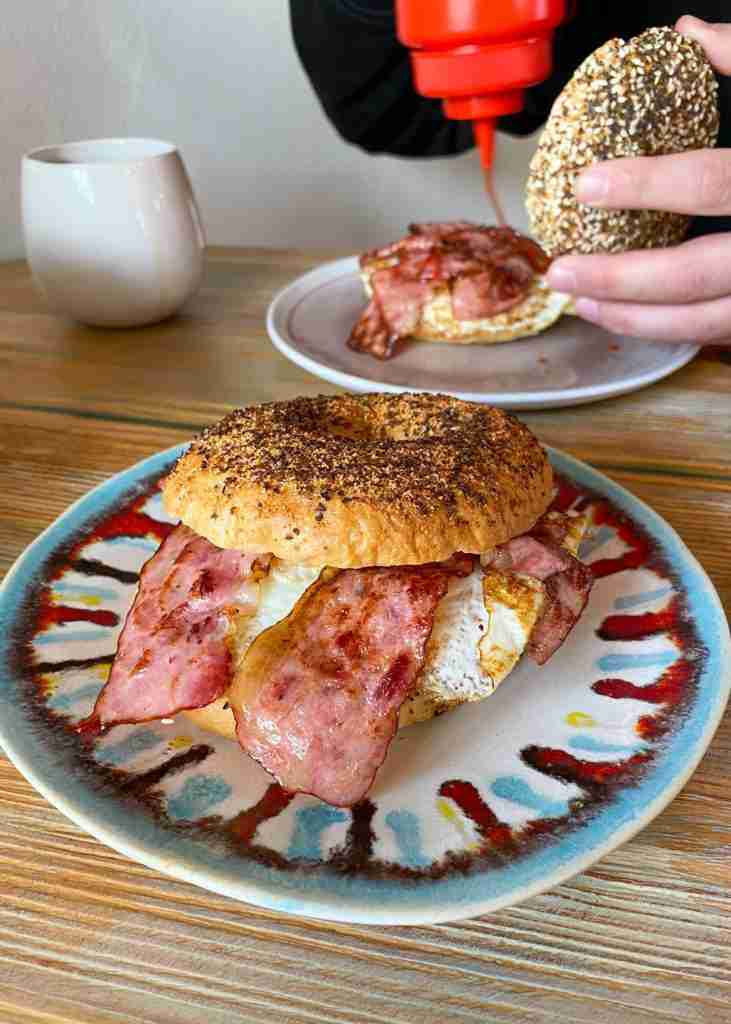 PIE Lagos
Empanadas & Co: A Flavorful Journey to Latin America
Step into Empanadas & Co, a bistro specializing in delectable empanadas—baked or fried turnovers filled with pastry and various fillings. With options ranging from fish and meat to vegetarian and dessert, there's something to satisfy every palate. Be sure to try their chimichurri sauce—it perfectly complements the savory empanadas. If you're feeling thirsty, pair your empanada with a refreshing fresh juice. Whether you choose to dine indoors or grab a few empanadas for a beach snack, Empanadas & Co promises a culinary journey to Latin America's vibrant flavors.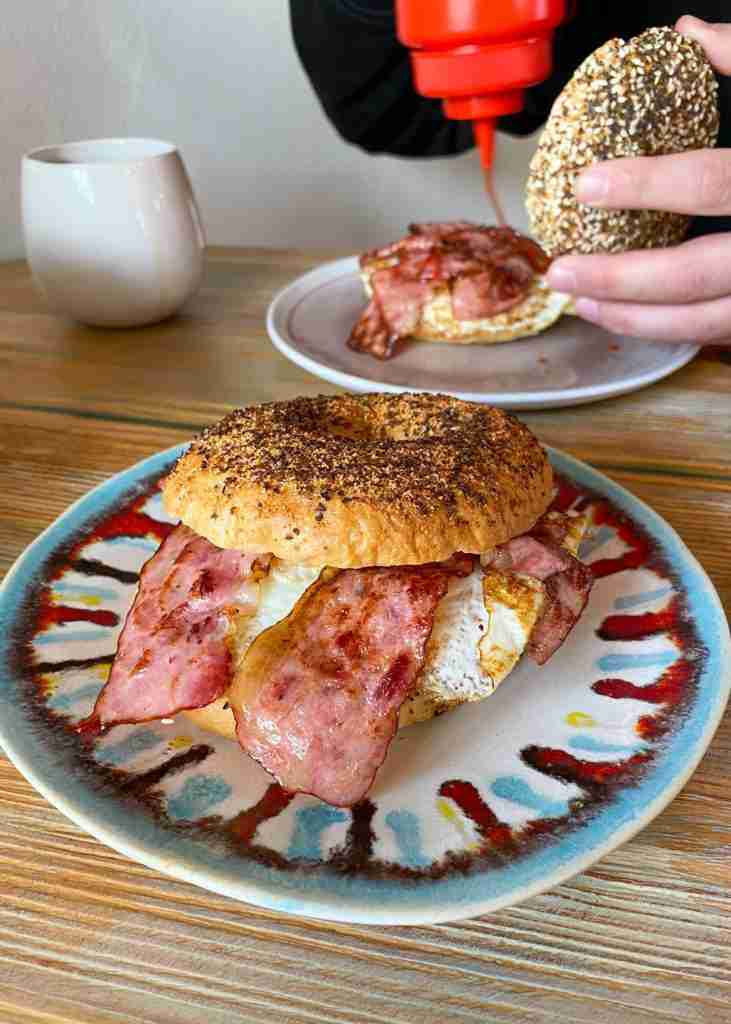 Empanadas & Co
Nah Nah Bah: A Burger Lover's Paradise
When hunger strikes and you're craving a juicy burger, Nah Nah Bah is the place to be. This burger joint, named among the World's Best Burgers, prides itself on using local, sustainable, and organic ingredients. Their unique sweet potato buns add a tropical twist to their mouthwatering burgers. If you're not in the mood for burgers, try their fish tacos—they are simply awesome! And don't forget to savor their hand-cut fries, known as Nah Nah Chips, which come with a delectable house sauce. The only downside is the loud music, so if you prefer a calmer dining experience, this might not be the place for you.

Nah Nah Bah
Gorilla: Asian Fusion Delights
If you're craving the flavors of Asia, head over to Gorilla, a newly opened restaurant in Lagos. With a menu that showcases Asian fusion cuisine, their highlight is the bowls of flavorful ramen. Indulge in the rich and aromatic Tonkotsu ramen, where homemade ramen broth and succulent pork take center stage. While the mushroom ramen fell slightly short on texture, the menu offers a variety of vegan-friendly options and a burst of exotic flavors. Please note that Gorilla tends to be a bit pricier compared to other nearby restaurants, but the culinary experience is worth every penny.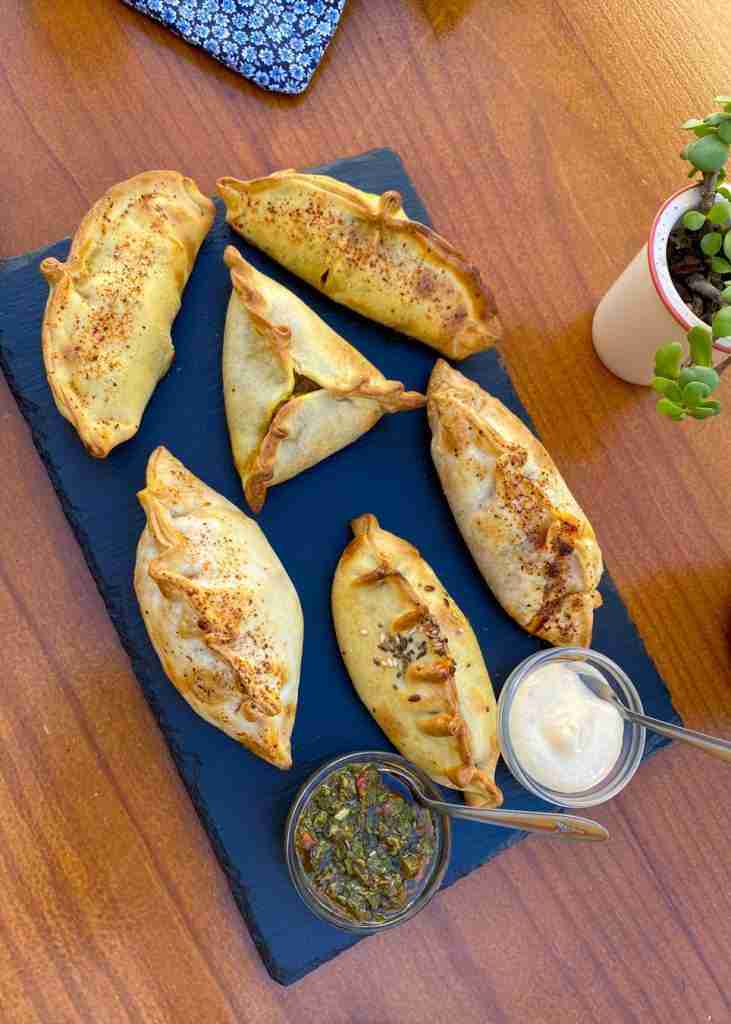 Gorilla
Lagos is a city that never fails to surprise with its culinary wonders, and these ten restaurants are just the tip of the iceberg. As you explore the charming streets, keep an eye out for hidden gems and new culinary adventures that await you. Trust me, there's always something new and exciting happening in this historic seaside town along the mesmerizing Algarve Coast.
Do you have any other favorite restaurants in Lagos, Portugal? Share your recommendations in the comments below.
Check out my Portugal travel videos!
Pin To Read Later