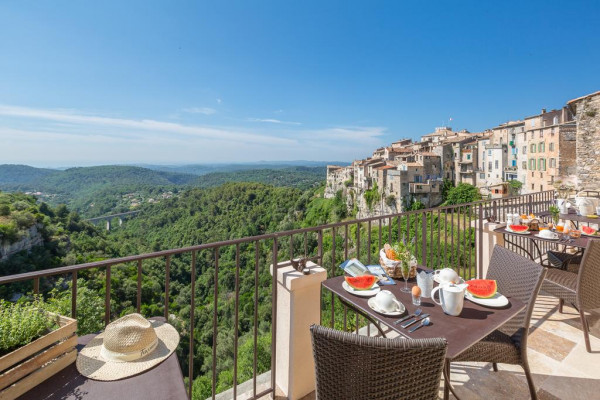 When it comes to experiencing the authentic essence of the South of France – something quintessentially French, low-key, and a bit off the beaten track – choosing a bed and breakfast (B&B) is often the best choice. Offering a range of options to suit any holiday, our hotel experts have carefully curated a collection of the finest B&Bs in the South of France. From classic rural Provençal homes perfect for a summer break with family and friends to chic hideaways in Avignon ideal for a cultural escape, there is something for every discerning traveler.
For a Luxury Stay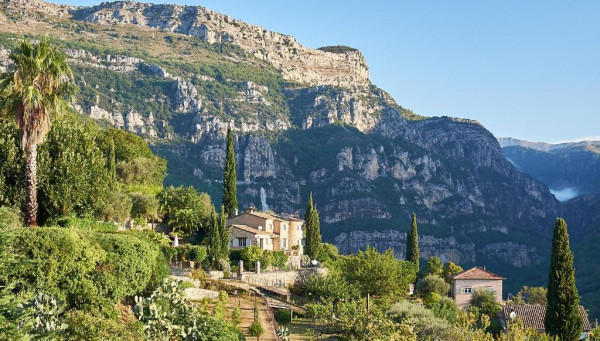 If you're seeking an indulgent experience, look no further than L'Escale du Ciel. This luxury property offers breathtaking mountainous Provençal panoramas. With four beautifully styled rooms, a large swimming pool, a terrace for playing Petanque, and stunning walks nearby, this place is a Provençal dream.
For a Rural Break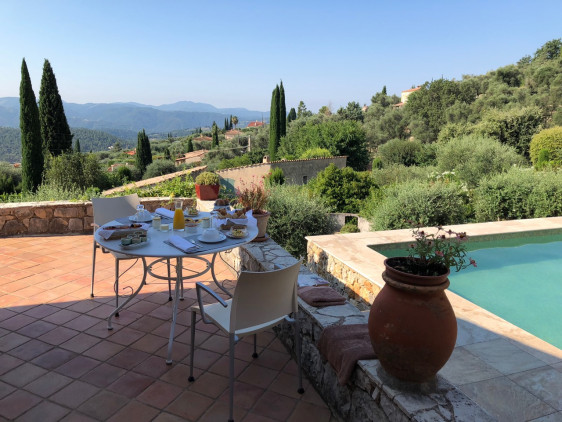 For those in search of tranquility, La Bergerie Sainte Antoine is the perfect choice. With just two rooms, this intimate rural stay is set in a peaceful hillside location just outside Grasse. It boasts a lovely pool, terrace, and offers superb value for money.
In addition, Les Chambres de mon Moulin is a gorgeous elegant riverside property. With a romantic leafy garden, a relaxing pool, and a riverside terrace, this is the place to unwind. For the more active guests, there are hiking opportunities in the nearby Alpes-Maritimes, as well as beaches in close proximity.
For a hillside retreat with spectacular views, La Bergerie Cote D'Azur is an excellent option. Located just outside St Paul de Vence, this charming B&B offers lovely gardens and a refreshing pool. With easy access to both Cannes and Nice, it makes for a great rural base to explore the area.
The Gorgeous French guest house, Les Rosees, is nestled in the hills above Cannes. Expect honeysuckle terraces, an aquamarine pool, and rambling gardens. They also serve fantastic home-cooked breakfasts, and there's a Michelin-starred restaurant just a short walk away!
Le Mas du Chanoine is a quintessential French country villa. This lovely B&B, set in a 17th-century property, features spacious rooms with orginal features complementing their contemporary feel. With gorgeous gardens and a pool boasting fabulous vistas, it's the perfect place to relax and enjoy generous breakfasts. Be sure to try your hand at a game on the floodlit boules court.
Set in wooded farmland on a lush island in the Rhone, Domaine de Rhodes is a peaceful retreat, just ten minutes from the sights of Avignon. The grand bedrooms exude a charming period style, and the shaded gardens, adorned with tall plane trees, are perfect for lazy afternoons. Don't miss taking a dip in the pool.
For a Vineyard Experience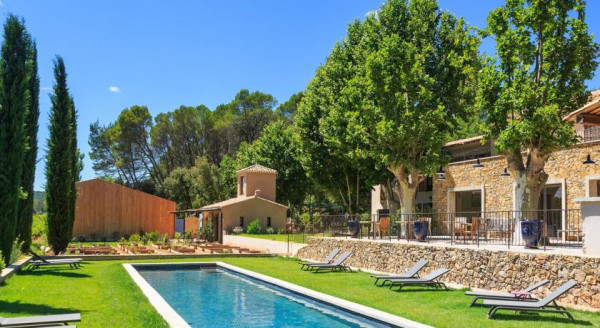 Immerse yourself in the sprawling vineyards of Le Clos de L'ours. This beautiful property offers stunning expansive views and comfortable contemporary rooms. It's the perfect place to relax and unwind for a weekend in Provence.
For a Traditional Village Retreat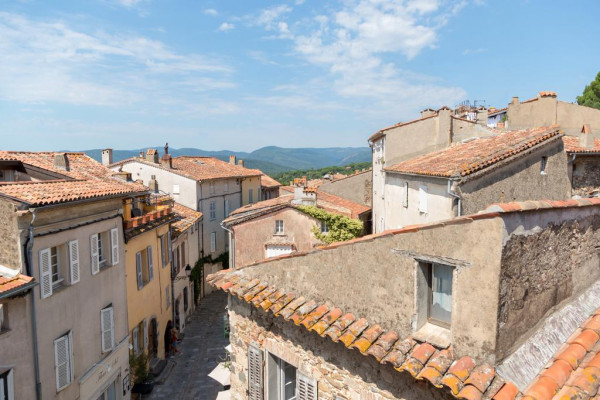 Experience the charm of the beautifully converted Maison du Prince. This 17th-century house is nestled in the heart of Grimaud, boasting fabulous views over the Gulf of Saint-Tropez. The light rooms feature contemporary art and antiques, offering an ideal choice for those seeking peace and quiet.
For a Romantic Getaway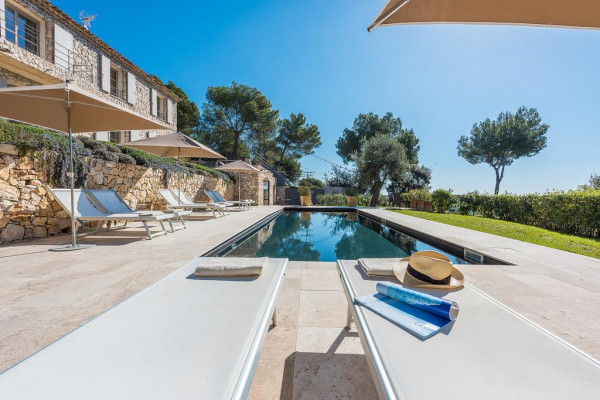 Indulge in romance at Histoires de Bastide. Surrounded by beautiful gardens in the serene hills of Provence, this bed and breakfast offers contemporary elegant rooms with private terraces overlooking olive trees. With a spa, swimming pool, and access to gourmet restaurants, it's the perfect choice for a romantic escape.
For a truly unique and romantic experience, look no further than Le Clos Saint Saourde. Built into the rock face and surrounded by vineyards, this striking property offers rustic chic rooms and cottages with wrought iron four-poster beds, day beds, and large bathrooms. It's the ideal destination for a honeymoon.
Maison Valvert is a chic country house B&B set in a beautiful and secluded spot dotted with cherry and olive trees, not far from Bonnieux. The four lovingly restored rooms epitomize rural chic. Couples on a romantic break should consider the enchanting treehouse room.
For pure relaxation and privacy, Domaine les Roullets offers a secluded retreat perfect for couples and small groups (no children). This boutique B&B, located beneath the foothills of the Luberon mountains, provides first-class service and accommodations in a glorious setting. It's the epitome of romance.
For Families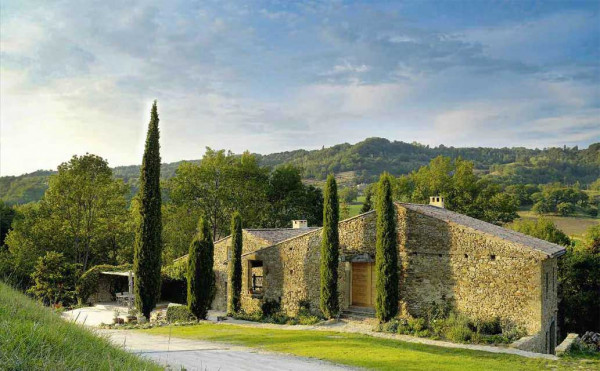 La Bergerie de Feline is a chic rural B&B in Provence. The large garden features an outdoor pool, hot tub, and an abundance of lavender. This idyllic and laid-back stay offers a family-friendly atmosphere and great value for money.
For Avignon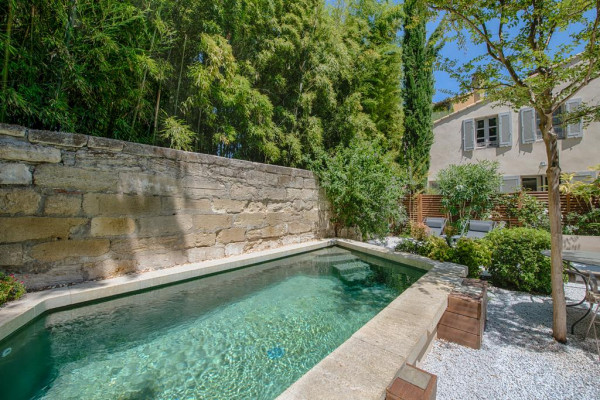 For a charming B&B located in the heart of Avignon, L'Observance is a standout option. Boasting four lovely rooms, as well as a two-bedroom apartment with a private entrance and a kitchenette, this property offers a delightful pool – a perfect bonus after a day of exploration.
Maison Velvet, a small and intimate B&B in the center of Avignon, is just a ten-minute walk from the main sights. The spacious bedrooms feature original painted floors and Persian rugs, creating a charming atmosphere.
No 15 offers rustic chic bedrooms in the heart of Avignon. Its charming garden features an outdoor pool and a sun terrace, offering a tranquil base to explore this historic town.
For Nice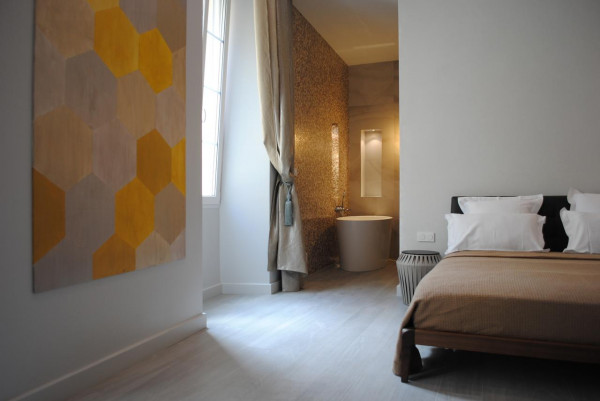 Les Suites Massena is the perfect choice for those seeking a spacious and contemporary stay in the heart of Nice. With a cool Scandi-chic style, the interiors are both sleek and comfortable. Some rooms even feature free-standing baths for an added touch of luxury.
For Cannes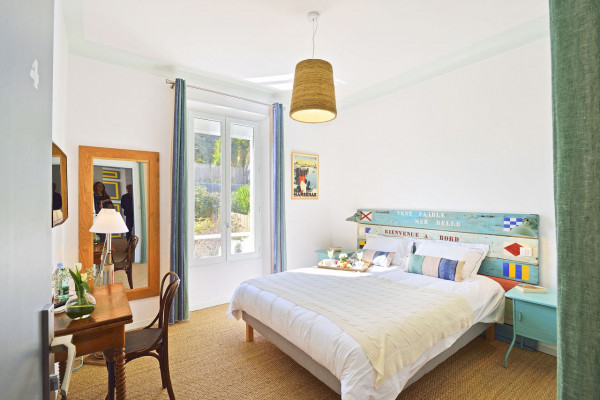 Perched atop a charming hill, Villa du Roc Fleuri offers a quiet location with easy access to beaches and the city center. The pretty garden, lovely terrace, and bright rooms with a rustic chic feel make this an excellent choice for a relaxing stay.
Still not sure which B&B to choose?
If you're still undecided, browse through our collection of the best luxury hotels in the South of France or the best beach hotels in the South of France. Alternatively, you can expand your search to include our recommendations in the Cote D'Azur, Saint Tropez, Cannes, or Nice.
To further refine your search, explore our recommendations for the best beach hotels on the Côte d'Azur or the best hotels in the Côte d'Azur hills.
And if you need any assistance or advice, feel free to contact one of our friendly hotel experts.