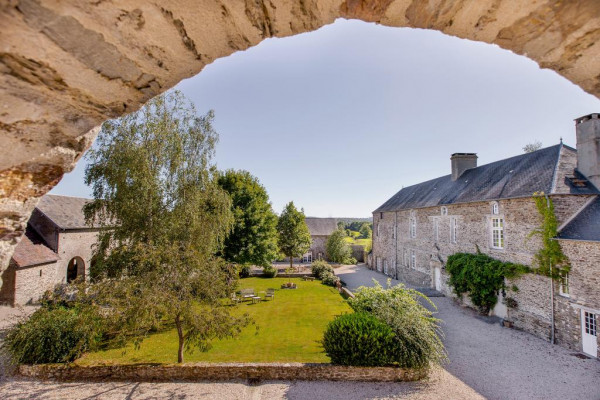 Normandy offers a wide range of charming bed and breakfast accommodations. This picturesque region is home to beautiful farmhouses, châteaux, and captivating rural landscapes. Whether you're interested in exploring art galleries, ancient stone structures, or World War II sites, Normandy has something for everyone. In this article, we'll highlight some of the most romantic B&Bs, great options for families, perfect escapes, and beautifully bijou B&Bs. Join us as we uncover the best bed and breakfasts in Normandy.
Some of the Most Romantic B&Bs in Normandy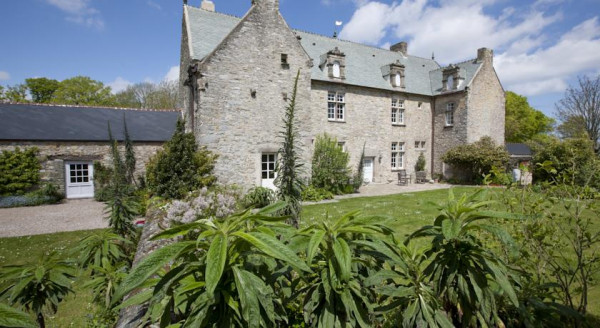 One of the most romantic bed and breakfasts in Normandy is the Manoir de la Fieffe. This elegant 16th-century mansion is located just outside Cherbourg, surrounded by beautifully manicured gardens and peaceful countryside. With four rooms, three suites, and a self-catering cottage for two, this B&B offers simplicity and sophistication. Each room boasts unique touches, such as handprinted headboards and marble fireplaces. The dining room is equally elegant, and during pleasant weather, meals can be enjoyed on the terrace.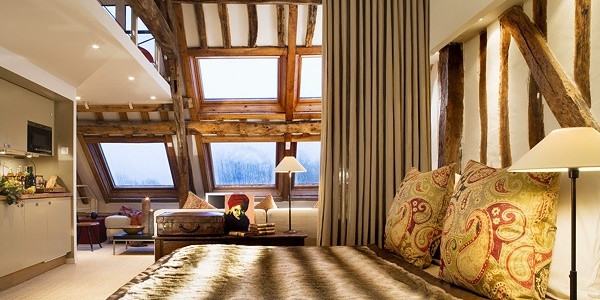 For a romantic stopover in historic Honfleur, look no further than Le Petite Folie. This boutique B&B features six charming rooms and five self-catering apartments. Each accommodation is thoughtfully designed, showcasing old iron stoves, medieval beams, elegant wood paneling, marble fireplaces, pitched roofs, terracotta floors, and unique layouts. Although they only serve breakfast, numerous cafes and restaurants are just minutes away, lining the waterfront.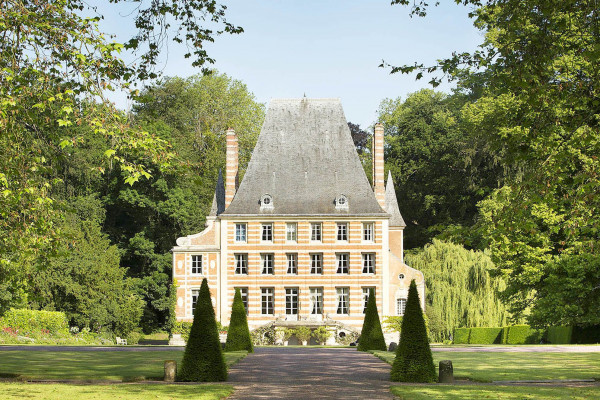 Nestled between Caen and the coast, the Château de Beneauville is another top choice for a romantic getaway. This grand Renaissance château sits on 50 acres of breathtaking grounds. Inside, elegant antiques, tapestries, oil paintings, traditional wallpapers, carved wood, stone fireplaces, and French design elements create a timeless ambiance. The location is perfect for exploring, enjoying outdoor activities, and escaping into a romantic hideaway. While there is no restaurant onsite, a Continental breakfast is offered.
The Best B&Bs for Families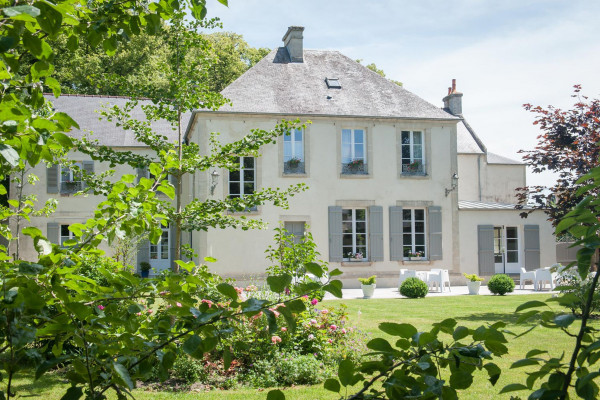 Le Petit Matin is an elegant B&B located in the heart of Bayeux, offering an ideal spot for families. Secluded yet central, this B&B provides five individually decorated rooms with leafy views and minimal objects d'art. Numerous elegant spots to relax can be found throughout the property, and a continental breakfast is served daily in the light and spacious dining room.
If you're in search of more space, Les Rochers is the perfect choice. This lovingly restored 16th-century manor house offers a self-catering gîte, as well as a large duplex room suitable for families. Additionally, six modernized and airy rooms are adorned with eclectic art, furniture, and unique finds. Surrounded by fields, this B&B provides a peaceful retreat and the opportunity for outdoor activities. Gourmet suppers are available upon request.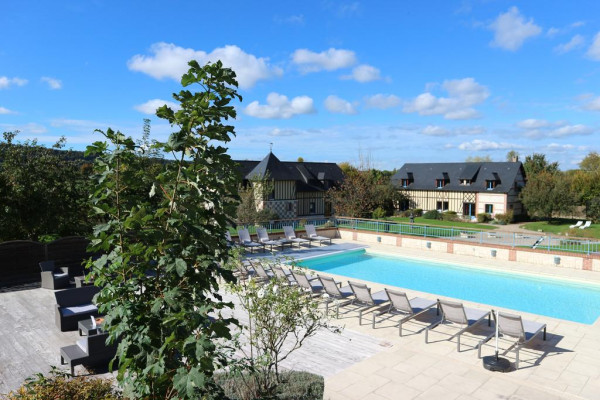 For a family-friendly option in the quaint village of Jumièges, look no further than Le Clos des Fontaines. This classically French half-timbered house offers 19 rooms, each varying in size and style. From wood paneling and damask opulence to elegant country-chic with painted furnishings, there's something to suit every family's taste. The large pool and spa are sure to be enjoyed by both children and adults. While there is no restaurant onsite, breakfast is provided.
Close to Monet's Giverny, La Dime de Giverny is a converted low manor house offering seven self-catering cottages. Rustic minimalism and modern comforts characterize these cottages, each featuring exposed brick or whitewashed walls, exposed beams, and tiled floors. A delicious breakfast is served, and numerous restaurants can be found in the nearby village. The location is perfect for exploring the wonders that inspired the Impressionists.
For a Complete Escape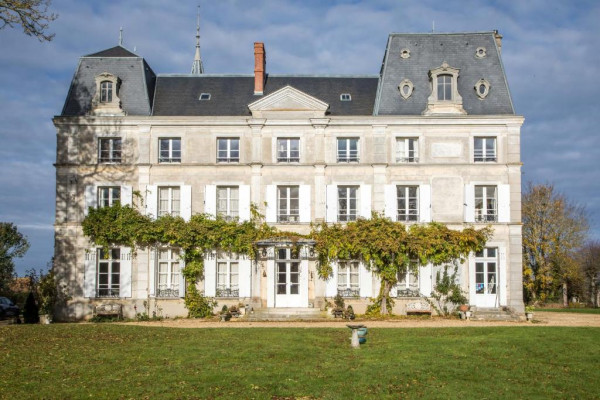 For a complete escape, the Château de la Puisaye is an excellent choice. Built in the 18th century, this remote and picturesque château resembles a full-sized doll's house. Original features, such as a tiled entrance floor, marble fireplaces, and wood paneling, create a welcoming atmosphere. With just five rooms and suites, some of which are spacious enough for families, this château exudes elegance. Guests can enjoy the pool and bikes available for exploration.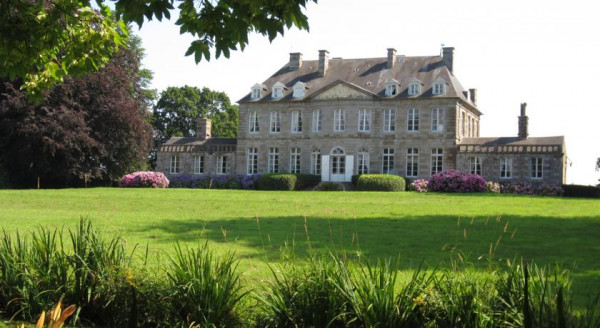 Another property with an elegant doll's house appearance is the Château de Bouceel. This five-bedroom château features exquisite antiques, Louis XVI-style paneling, and beautiful parquet floors. The large garden and pool provide ample space for relaxation. While there is no restaurant onsite, a Continental breakfast is served daily.
La Bergerie de L'Aqueduc offers an elegant farmhouse experience. Surrounded by a secluded walled garden, this 18th-century farmhouse boasts four comfortable and rustically elegant rooms, each with its own unique design. Guests can relax by the pool, stroll through the garden, or unwind in the sitting room. Its central location between Versailles and Chartres makes it an ideal base for exploration.
Beautifully Bijou B&Bs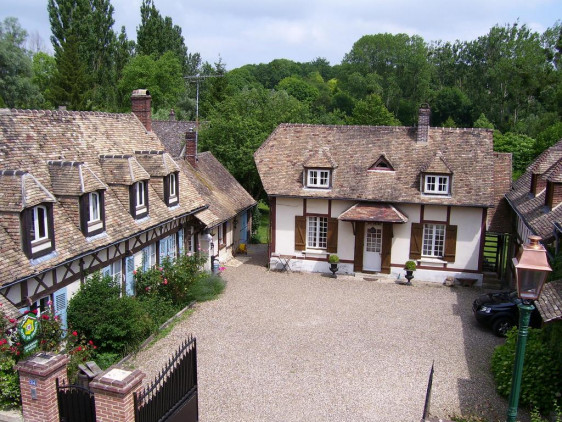 La Levriere is a charming farmhouse that has been converted into an intimate three-room B&B. Surrounded by greenery and conveniently located for exploring Normandy, this peaceful retreat offers a delicious breakfast made from locally grown produce. The rooms are fresh and chic, combining original features with contemporary style.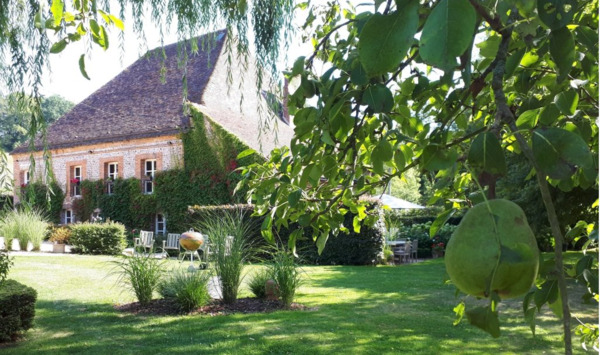 The Moulin de Sevoux, a lovingly converted 19th-century water mill, provides a similarly charming experience. With four B&B rooms, this ivy-clad property offers a grand ambiance with features such as a four-poster bed and a huge stone fireplace in the breakfast room. Surrounded by forests and quaint villages, it is an ideal destination for walkers, cyclists, and horse riders. Two of the rooms are twin rooms, making it a suitable choice for families as well.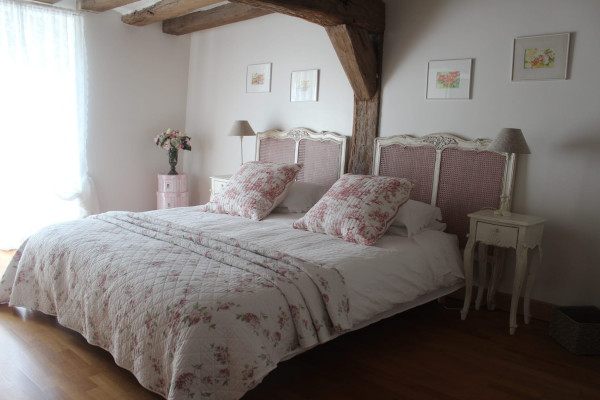 The B&B Les Agapanthes is a charming farmhouse dating back to 1790. With just two delightful rooms, this long, low farmhouse offers a cozy and rustic atmosphere. Original features such as exposed beams, open fireplaces, and tiled floors add to the farmhouse charm. Located in a pretty village just outside Giverny, guests can enjoy the peaceful and beautiful rural surroundings.
The Best B&Bs for the D-Day Beaches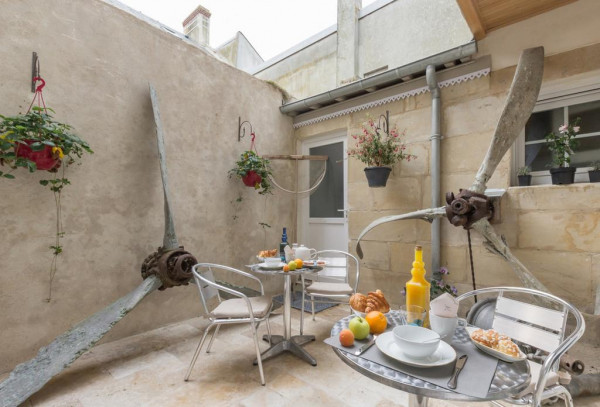 For history enthusiasts visiting the D-Day Beaches, the D Day Aviators is an excellent B&B choice. Located just two houses away from the seafront in Arromanches les Bains, this townhouse offers four elegant rooms. The B&B focuses on WWII aviation, showcasing an impressive collection of aeronautical artifacts in the lounge. The rooms feature photographs and elegant furnishings, creating a simple yet sophisticated ambiance. The courtyard displays two real propellers, adding to the historical atmosphere.
In the charming town of Bénouville, near Pegasus Bridge and Caen, the Manoir'Hastings provides an unforgettable experience. This 17th-century farmhouse has been renovated to offer modern comforts while preserving original features such as pitched roofs, wooden beams, and stone fireplaces. With only four airy rooms and suites, this B&B provides a cozy and intimate setting. Guests can also enjoy the modern French restaurant.
The Best B&Bs in Normandy's Towns and Villages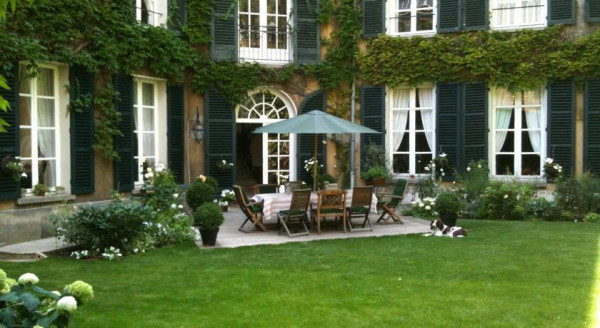 Le Jardin Cathedrale, a large townhouse in Chartres, offers two stylish rooms. Its lush garden and proximity to Chartres Cathedral make this B&B an ideal choice for exploring the city. While each room has its own distinct style, all are comfortably elegant, with beautiful wallpapers or wood paneling. The public spaces feature interesting decorations, and the B&B offers great value for money.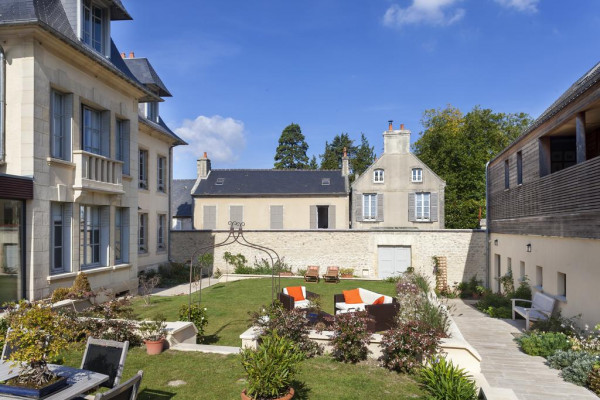 La Cour Sainte Catherine, a converted convent in picturesque Honfleur, offers five rooms just a short stroll from the port. The vine-clad exterior sets the tone for a charming stay. Vintage artwork, posters, and tasteful furnishings adorn the rooms, creating a cozy and welcoming atmosphere. While there is no restaurant onsite, guests can enjoy a delightful Continental breakfast and explore the nearby dining options.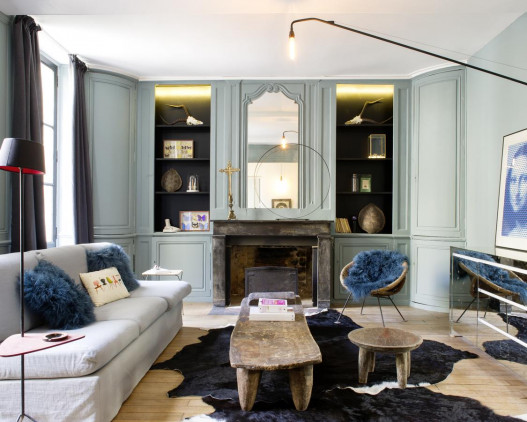 La Colline, located in the historic heart of Bayeux, is a 19th-century home offering four light and airy bedrooms. The rooms are decorated in a simple and contemporary manner, featuring a muted green-grey color scheme. Guests can relax in the large sunny courtyard-style garden or take a short stroll to visit the famous tapestry and the cathedral.
Chez Laurence du Tilly is another small and carefully designed B&B situated in the historic center of Caen. This B&B offers three one-bedroom self-catering apartments, each elegantly decorated with a style commonly seen in home decor magazines. The owners, who also manage the B&B, are available to provide personalized recommendations and assistance.
Still not sure which B&B to book?
Browse through our list of the best places to stay in Normandy.
Refine your search to find the best places to stay in specific locations such as Bayeux, Barneville-Carteret, Honfleur, or Giverny.
Consider our Guru's recommendations for the best château hotels in Normandy.
For personalized advice, contact our friendly Gurus.