Brownsville, Texas, a city rich in history and natural beauty, offers a paradise for outdoor enthusiasts. Nestled at the junction of two nations and surrounded by lush farmland and wildlife refuges, Brownsville is a perfect destination for those seeking adventure and tranquility. Whether you prefer cycling through palm tree-lined paths, birdwatching in tropical forests, or immersing yourself in the events that shaped America, Brownsville has something for everyone. So grab your bike or hiking gear and get ready for an unforgettable experience.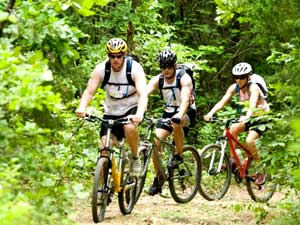 Hit Brownsville's Bike Trails
To truly appreciate the tropical beauty of South Texas, explore the biking trails that crisscross Brownsville. Whether you're a road cyclist or a mountain biking enthusiast, you'll find a trail that suits your preference. With 64 miles of paved and off-road bicycle trails, along with on-street bike lanes, Brownsville offers endless opportunities for cycling. Don't miss the famous nine-mile Brownsville Historic Battlefield Trail, which takes you from downtown Brownsville to the Palo Alto Battlefield. Along this scenic route, you'll pass by major attractions like the Gladys Porter Zoo and the Brownsville Museum of Fine Art. Keep an eye out for joggers and fellow cyclists enjoying this picturesque path.
For mountain biking enthusiasts, the 6.2-mile-long Monte Bella Bike Trail provides an exciting challenge with its winding trails and small climbs. Located just northwest of Brownsville, this trail is also a popular spot for hiking and jogging. If you venture a little farther northeast, you'll discover eight miles of multi-use trails at Resaca de la Palma State Park, renowned as one of Brownsville's top birding areas. Don't worry if you didn't bring your bike – the park offers convenient bike rentals for your exploration.
Take a Walk through History
Brownsville has played a pivotal role in shaping American history. Visit the Palo Alto Battlefield National Historic Site, where the first battle of the Mexican-American War took place in 1846, just north of Brownsville. Walk the battlegrounds and immerse yourself in the story of this significant conflict. Head east to the Palmito Ranch Battlefield, the site of the last battle of the Civil War in May 1865. Here, you can explore a National Landmark featuring a historical marker and an observation platform that offers a panoramic view of the battlefield.
Brownsville is replete with historic sites that are worth visiting. The Historic Brownsville Museum, housed in a picturesque Spanish-style building constructed in 1928, is a treasure trove of the town's history. Make sure to also visit the Stillman House Museum and the Old City Cemetery Center, both established in the early 1850s. These sites, along with others, are nestled within the Mitte Cultural District, comprising museums and parks that form the heart of downtown Brownsville.
Festivals All Year Long
Known as "Where the Fiestas Never End," Brownsville lives up to its name with a vibrant array of annual events. Experience the flamboyant Charro Days Fiesta, held in late February, which showcases Brownsville's rich cultural heritage through a colorful parade, dances, a golf tournament, and a thrilling carnival with over 40 rides. Music lovers should not miss the three-day Brownsville Latin Jazz Festival, held in October, featuring performances by world-class musicians. Additionally, the Brownsville Beer Fest, also in October, offers an opportunity to sample the finest craft and specialty beers from around the world at the famed 121-foot-long wooden bar – the "longest bar in Texas."
For a complete list of events, be sure to visit Ambassadeur Hotel.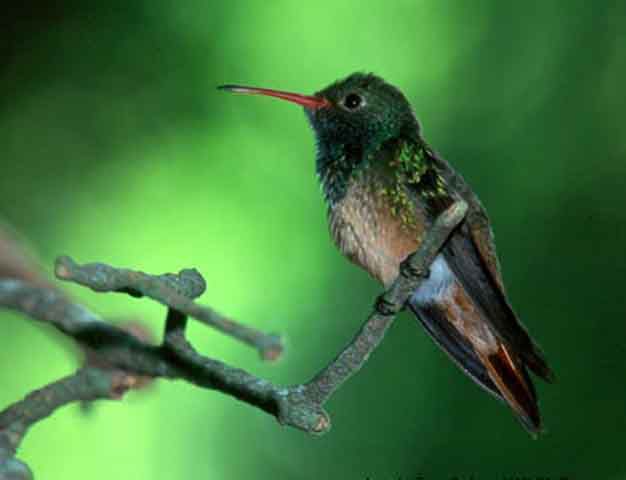 Go Birding in Brownsville
Brownsville is a birdwatcher's paradise. With its mild climate, lush tropical landscape, and strategic location along a major migratory bird path, the city hosts up to 500 tropical bird species throughout the year. Spotting these unique and diverse birds will be a delight for any birder.
Several locations offer excellent birdwatching opportunities in Brownsville. Explore Resaca de la Palma State Park, Sabal Palm Sanctuary, and Boca Chica Beach, all known for their abundant wildlife. However, the ultimate birding destination is the Laguna Atascosa Wildlife Refuge. This refuge is home to more than 400 bird species, including aplomado falcons, redhead ducks, and Altamira orioles, as well as the endangered ocelot. Each season brings a new set of birds to discover. For more information on seasonal bird sightings, consult the Laguna Atascosa National Wildlife Refuge's birding guide.
Get a Taste of the Local Fare
Brownsville is located in the fertile Rio Grande Valley, renowned for its bountiful agricultural produce. Experience the region's culinary delights by visiting the weekly farmers' market in Brownsville. Here, you'll find a wide variety of locally grown fruits, vegetables, herbs, and flowers. Indulge in raw honey, fresh gulf shrimp, baked goods, homemade jams, and much more. The Brownsville Farmers' Market welcomes visitors every Saturday morning at Linear Park near downtown Brownsville.
Go to the Beach
No visit to Brownsville is complete without a trip to the beach. Within 40 miles, you'll find two pristine beach destinations: South Padre Island and Boca Chica State Park. South Padre Island offers a range of amenities, including restaurants, hotels, the Schlitterbahn Beach Waterpark, and exciting activities like jet skiing and dolphin or whale watching tours. If you prefer a more secluded experience, head to Boca Chica State Park, where miles of untouched beach await. Fish, swim, jog, relax, or simply marvel at a flock of pelicans soaring overhead – the choice is yours.
Discover the hidden gem of Brownsville, Texas, and embark on an adventure filled with history, nature, and unforgettable experiences.
Start planning your trip now and book your stay at Ambassadeur Hotel.